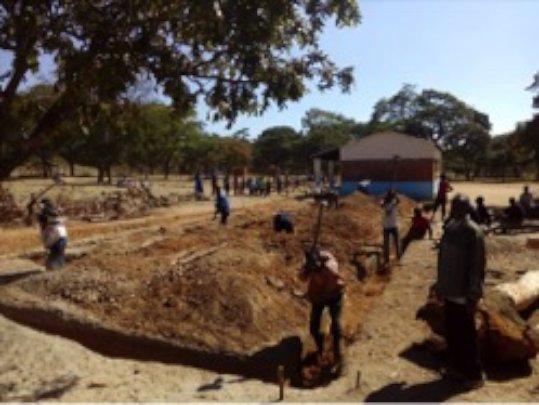 Dear partners, On behalf of Rural Children's Hope executive management, I would like to say thank you for your support toward our Nyamasinda Village, Sinda District, rural Zambia project. Project Title: Build 1x4 classroom block for 300 pupils in Zambia Project Report The project has been progressing steadily with the financial support of our partners through Global Giving and the community participation we have managed to build the foundation box for a 1x3 classrooms block. Looking forward to more donation for the construction of the walls and roofing of this new 1x3 classroom. Below are the pictures showing the work done. Picture 1: Foundation box digging for the new 1x3 classroom block Picture 2: Bricklayer is Mr Sakala, from Lusaka, working closely with the local manpower in the construction of the classroom foundation. Community involvement has been key in the success of this project. They provide local materials such as bricks, sand… Thank you. Christine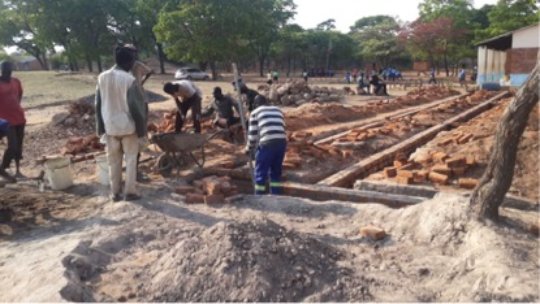 Dear Sir/Madam,
Greetings
Below is the month of August2019 Progress report, highlighting activities being done on the ground. Your support towards this project to ensure quality education( Sustainable development goals 4) is really appreciated.
Project Title:
Build 1x4 classroom block for 300 pupils in Zambia
Project Report
The money received was used to buy forty bags of cement that will be use to build the foundation of the new school block. The foundation box was done by community members as part of their contribution to the project to ensure community participation and sense of ownership.
Christine N. Mwasiti, PGDipPH, BSCD, BBA
Rural Children's Hope CEO
Pictures:
Cement bought for the project
Community members dining the foundation box at Nyamasinda School
Receipt of the procured materials
This is the month of May project report. Rural Children's Hope is hereby acknowledging the receipt of ZMW 3,176.75 equivalent ($ 262) on 30th April 2019.
On behalf of the RCH Executive, I would like to say thank you to all our partners through Global giving for supporting our school construction project.
The money received will be used to start a new foundation for the one by three classrooms block which kick-started this week. This has boosted the morale of pupils, teachers and the community at large as it gives them hope into solving the issue of shortage of classrooms at yamasinda RCH Community School.
The demarcation and digging of the foundation box for the new school block.
The above is done by the bricklayer with the help of community leaders makes teaching the grade ones outside because of a shortage of classrooms at Nyamasinda RCH Community School
Your support has changed the lives of many children learning in the rural Nyamasinda community!
WARNING: Javascript is currently disabled or is not available in your browser. GlobalGiving makes extensive use of Javascript and will not function properly with Javascript disabled.
Please enable Javascript
and refresh this page.