Dear Global Roots supporters!
Well, the great news is that our Kenyan school children are still doing well and thriving! As our earlier report indicated, our scores, attendance and matriculation rates are up across the board. We love seeing healthier and happier faces.
Attached you find a letter from one of the many young children who benefit from this program. When we planted our greenhouse many years ago, we had no idea that a vibrant school lunch program -- sourced with vegetables from our garden and eggs from our hen house -- would turn one of the poorest performing schools in one of Kenya's poorest regions into the region's top performing public school. Well, duh! Food makes children think better and it inspires their parents to send them to school. Absenteeism was reduced from 90% to 7% after we launched our school lunch program at Matulani Elementary!
Let's take a second to focus on one student. Her name is Juliana and this is what she wrote this HERSELF. See her attached photo and letter.
Juliana N.
My name is Juliana N. I am eleven years old and I go to Matulani Primary School. I am in class 6. At our school I like 6 subjects; English, Kiswahili, Mathematics, Science, Social Studies and Christian Religious Education. Among these, my favorites are English and Science.
In school we have co-curricular activities like clubs and games. In the case of games I participate in Netball in which I am one of the team members. In athletics I do the walking race and the 3,000 meters. Last games are proceeded up to the Sub-County level.
I come from a single parent family. My mother works as a casual laborer sometimes. Sometimes she does not get it (casual work.) We depend on her for our upkeep in and out of school. I have two sisters. Cecilia in class 7 and Mary Shantal in class 3.
I really enjoy the feeding program in the school. This has always kept me strong and healthy. It has helped improve in school attendance and performance. Last year I was position 1 with 414 marks (out of a maximum 500 marks.) I look forward to achieve a higher mark.
I thank god for the great support Global Roots is offering to us. May the good lord bless you abundantly.
Editor's note: Juliana is why we do what we do and we hope you will continue to support her and the other 256 children at Matulani who are doing everything they can to make the most of the resources in front of them.
Drought hits Kenya
Unfortunately, Kenya is experiencing a very bad year for rainfall. Drought conditions exist across the country and some areas are already experiencing drought related famine.
This situation has begun to affect our schools in Mtito Andei. The report from our local Kenya director indicates that water sources in Mtito Andei are drying up. This means that it is increasingly difficult to get water for our greenhouse projects.
These greenhouses are essential! Now that we have our kids attending and excelling at school and experiencing better health in general, we want to keep it that way. So it is vital that we keep our greenhouses functioning.
Planting begins this month on the new season's crops. Our local director has advised that planting will go ahead as scheduled and construction on a new planned greenhouse will still commence as well. However, he has decided to divert the funds for the planned rabbit hutch and hen house to pay additional fees for scarce water.
Your continued support will help us keep our crops watered and our kids fed through this drought! The children appreciate it so much.
Global Roots appreciates the work of lead gardener, Grace, in helping keep our programs running! She has been retained over the summer holidays to care for our crops and small livestock. Thanks Grace!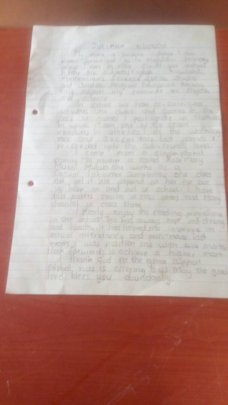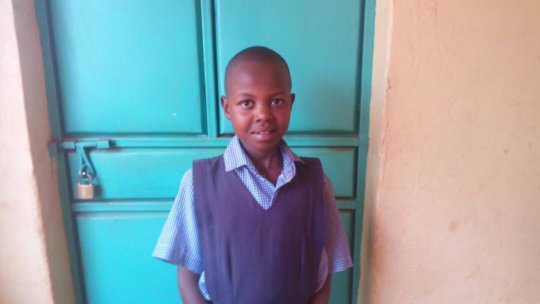 Links: