Our second chicken egg farm is up and running next to our Matangini children's garden!
We learned that local parents are much more likely to send their children back to school when they know a well-balanced meal is there waiting for them.
Our new chicken egg farm is producing just enough chickens to feed local children who are suffering from the AIDs virus. It's very important that these children receive a proper meal before they undergo their daily doses of high-powered drugs. If they take these drugs on empty stomaches, they are much more likely to succumb to the virus.
Any new donation given to this program will go to purchasing more chickens so that all children who attend the Matangini and Matulani public schools will receive this badly needed protein.
Please email us for more info at info@globalroots.org
Links: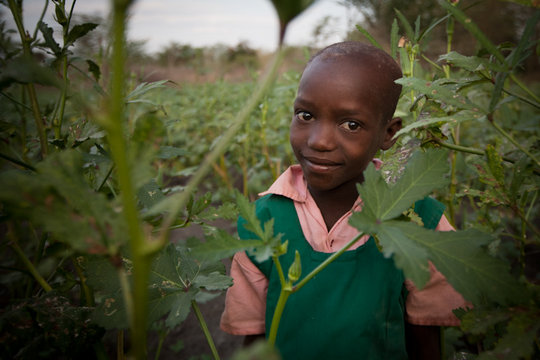 We are thrilled to announce that ground was broken on a community-owned safari ranch last June and two of the tents are completed. We launched this project because all of our poverty reduction work in the area (the building of a kitchen at the local school, the creation of a foster program for our hero Rosina, children's garden and chicken farm) pointed to one thing: there is no local economy! We are working with the tribal leader Leva to manage the camp in a proper manner (tourism professionals are volunteering their time). Leva and his tribe own this camp outright! No foreigner will ever make a single dollar here!
The camp gives us the opportunity to continue what we've already started. We are laying the foundation for a community center/vocational school next to the camp that will give young people more information about how AIDs is spread (this is one of Kenya's hot spots). Children will come to our center to learn English, computer and other skills that will help them climb out of a cycle of destruction that is prevalent in this part of Kenya. The school will also double as a foster care center.
In July we sent a nutritional team down to study the area. Suggestions have been made and we're now contacting several larger organizations for help. Our Director is meeting with the US Ambassador to UN projects in Rome this week.
One of our most recent volunteers, Maddie Carsman of Portland OR, returned home from her service trip to Kenya inspired to raise funds for a bore hole (well) that will benefit 1,800 HIV orphans Mtito. Maddie is just 17 and she has decided to put the onus of the project on her own shoulders! She is working directly with our Executive Director and local managers in Kenya.
The greenhouse we built for the children of Mtito Andei is already producing vegetables! See photo attachment.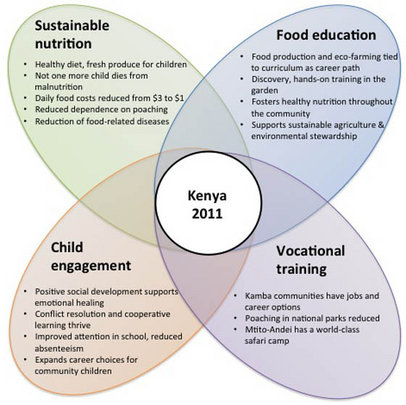 Global Roots and our community partners in Mtito Andei have been engaged in planning and continuing our investments in this multi-faceted project which has grown to include sustainable nutrition for the children, especially those chronically ill and taking HIV medications, food education, the planned vocational training camp and a more focused child engagement program to deal with the trauma many of the children have suffered. We are planning a service project in July 2011 where Global Roots volunteers and the local community will work on construction and child nutrition including the creation of on-site gardens with state of the art greenhouses for our three local partners, Rosina and the Baraka Orphange, the Matangini and the Matulani school.
With the support of our committed and generous donor, we have purchased the first of three greenhouses which has been set up at the Baraka orphanage. Local Global Roots' liaison, James Odaba is providing oversight and support for the greenhouse logistics.
Based on the needs we have observed in our prior service trips, we are also developing a nutrition program for the young AIDs patients in the community with a local nurse and will be working with the her and our service corp volunteers to fine-tune it this summer based on resources we have available at that time. We hope to have a Global Roots volunteer with expertise in this arena along on the service trip in July.
We are pleased that we were able to procure the pro bono services of a talented international landscape architect who visited the area at our request this spring and has drafted plans for five bandas for the Matangini tribe that will stand beside our vocational school.
We are excited about the collaborative work that is beginning to bring the necessary resources to bear on the challenging social and environmental challenges in Mtito Andei. The community has determined what they believe will create a more positive and sustainable future for their children and Global Roots, with your support, is committed to working with them to realize their vision.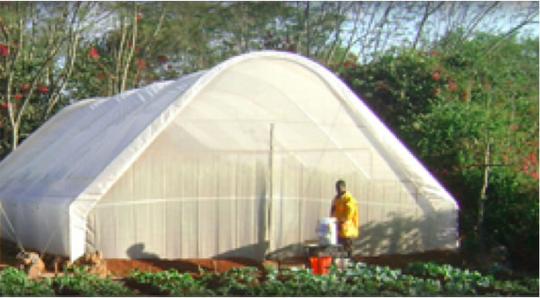 Links:
WARNING: Javascript is currently disabled or is not available in your browser. GlobalGiving makes extensive use of Javascript and will not function properly with Javascript disabled.
Please enable Javascript
and refresh this page.