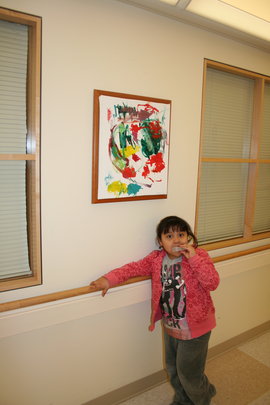 CHAP is currently providing 37 hours of art programming each week to children hospitalized with cancer on DCH 10.This winter was a particularly difficult one for hospitalized children and their families, with serious and extended cold and flu seasons leading to long stretches of isolation. Few children were allowed out of their rooms during this time, so playroom activities were not options for most patients, making CHAP's art activities even more vital during such long, dark days. This winter, our mission was to go room to room and offer supplies to each child, working with patients and family members individually whenever possible to provide them some much needed attention. The most popular projects included:

Clay for mobiles, superheroes, puppets, sculptures, etc.
Sketchbooks, drawing materials, pencils, markers
Paints, boards, papers, posters
Fabric paint for use on shirts, pillowcase, ties, and bags
Beads, beads and more beads for earrings, necklaces, key chains, bracelets
Spirit Houses, including new sizes using sticks, copper tubing, paint sticks, skewers
Casting Tape for helmets, vases, Easter baskets, bowls
Felt projects: puppets, holiday stockings, banners and hats

The big excitement this winter was the 10 South Art Exhibit, CHAP's first official in-hospital art gallery featuring 31 paintings from the oncology patients and their families. The evening included an opening reception and was very well attended by past and current patients and families. The gallery was so successful that CHAP plans to hold them regularly, going forward.
As always, the kids on 10 are crazy about super heroes, especially about dreaming up their own alter egos. Their poignant and captivating images remind us of their bravery and their dream of ending cancer (for everyone) and returning to be 'normal' kids again. We've included a couple of stories and pictures with this report of recent super heroes, including Electric Man and Rainbow Rosy.
In summary, we've provided over 800 hours of arts support to 458 children with cancer and their family members so far this year. Thank you for your continued support of our hospital programs and the healing power of art.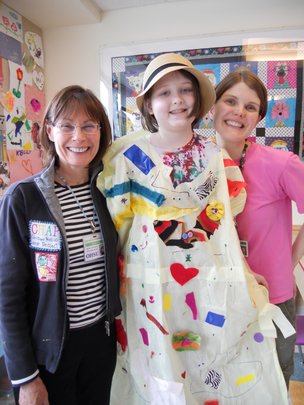 Attachments: