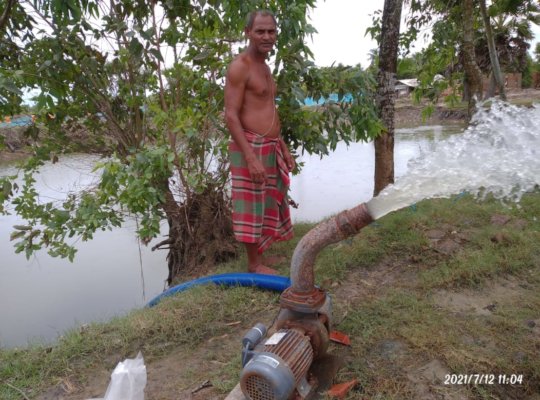 We are facing numerous troubles due to AMPHAN followed by YASS just within a year during the crunch of COVID 19. People lost almost everything due to duel devastating natural calamities along with the Covid 19 like a pandemic. Shortage of food, medicine, drinking water, and other life-giving support has become an integral part of life. Adding to the miseries to the people, again the catastrophic low pressure with heavy rainfall, the entire area has fallen under the flood situation.
Standing in this situation and with limited resources, we are continuing with relief material distribution.
Small Household ponds remain full of salty water because of the flood. Thus it is not in usable condition. The villager uses it for cleaning, bathing and as drinking water for livestock. Therefore by this time, we started dewatering the pond to fulfil the rainwater. By this time, we put our effort into dewatering the salty water using power-driven water pumps. In this way, we can dewatering sixty-three ponds, the local water resources, made usable.
At the same time to make an uninterrupted drinking water supply, we are installing a tube well for safe drinking water. Lifting of underground drinking water is a matter of huge investment because it requires a thousand feet boring along with the materials for the same. Even then, we can install two tube wells for drinking water and trying more to install, considering the water crisis during natural calamities like AMPHAN or YASS.
Side by side health check-ups along with the mask distribution, Vaccination for Covid 19 is also going on regularly.
Fund crisis, needless to mention, is a big issue for fighting with this herculean task though we are relentlessly trying our best to stand by the people of our ill-fated locality.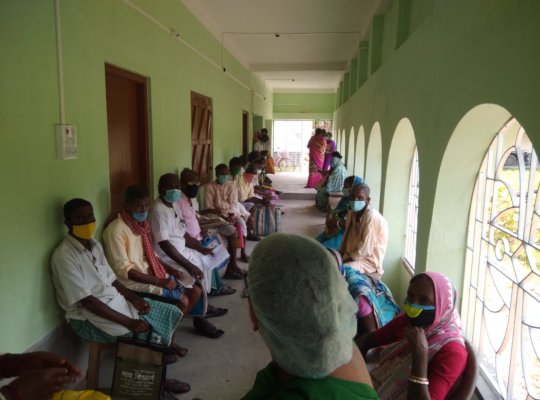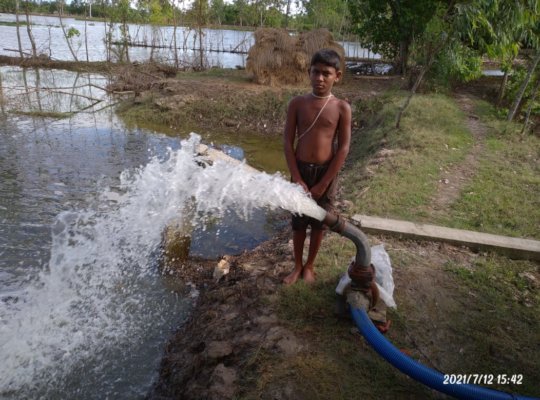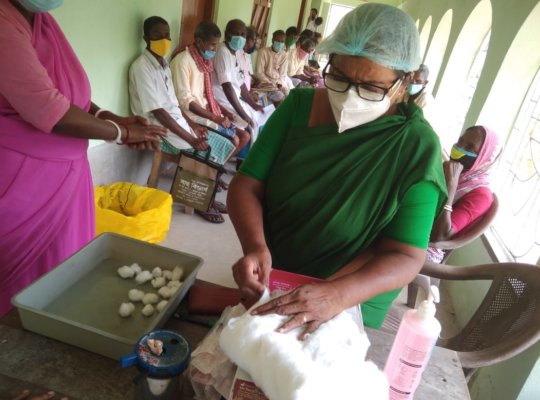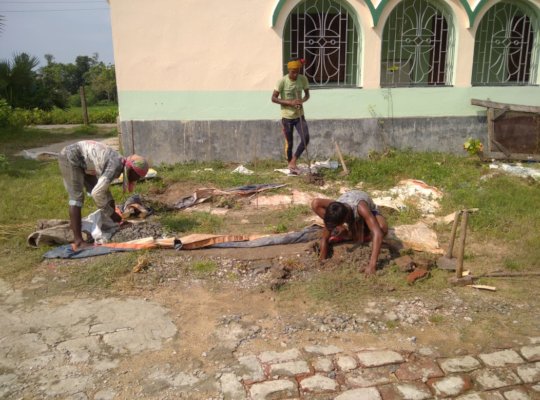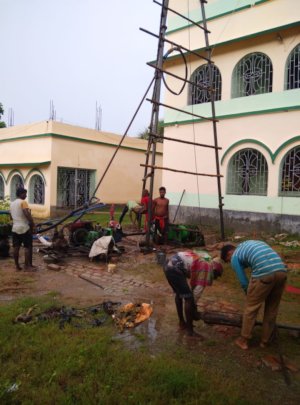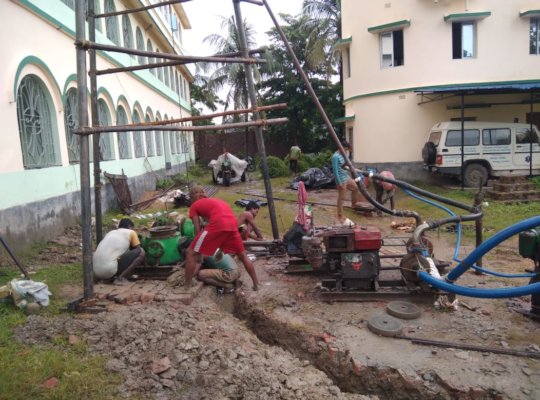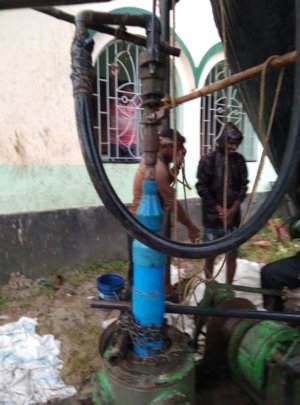 Project:-Quality education for kids of disadvantaged group
Run by: Amara Sabai Kailaspur Nanda Kumarpur Joutha Sanstha.
Vill+ PO- Kailaspur, South 24-Parganas, West Bengal, India-743349
This report is being prepared at the time when we again facing another natural calamity i.e. YASS like cyclone which pull down the river embankment encircling the villages of SUNDARBANS resulting submerse the habitat with salty water and paralised the normal life. This is happened just after one year of terrible Cyclone took place on 19th May 2020. Besides, Covid 19 like pandemic stopped the normal business of running school as Government imposed restriction on normal activities of school declaring lockdown time and again.
As our activities run in a highly rural area without network availability and android phone with the guardians we could not organize online classes for the students. Therefore, we divided the students in eight groups to attend them in eight points near to their home and follow up their activities regularly. Regular task has been given and progresses are being followed. Guardians are coming to take note, home task etc. No terminal evaluation is done due to lockdown declare by the administration.
During last report we described how 'AMPHAN' destroyed the school campus and ruined everything required to run a school with all facilities. In spite of tremendous financial hardship we renovated the buildings and accommodation to a great extent and work is still going on.
This is required to be mentioned specially that we are facing Covid19 and AMPHAN like pandemic and calamities followed by the second wave of Covid19 and YASS like cyclone thus in serious trouble now even though we are trying sincerely to overcome the problem for which time and resource is required.
Considering the fact welwishers and kind hearted donors are earnestly requested to stand by us to help the poor and disadvantaged kids of a highly remote area.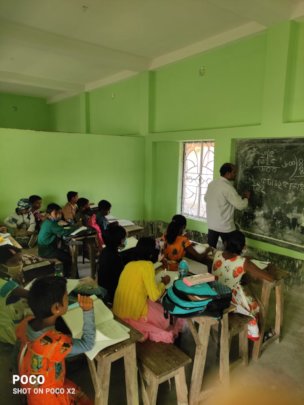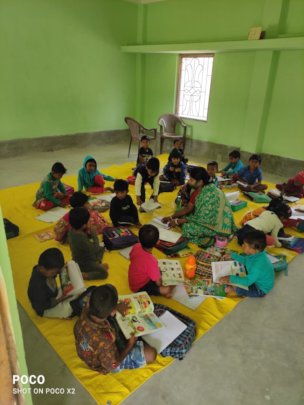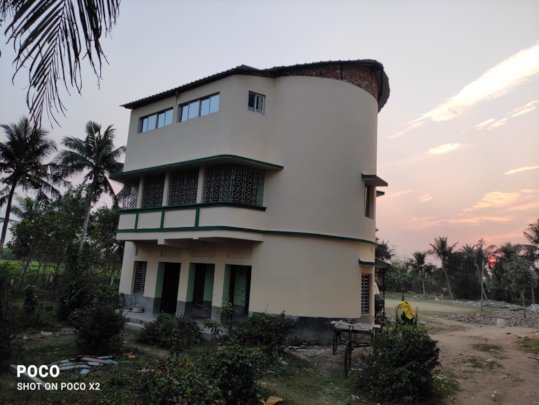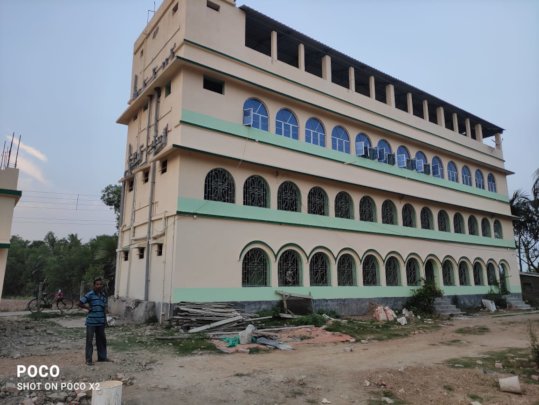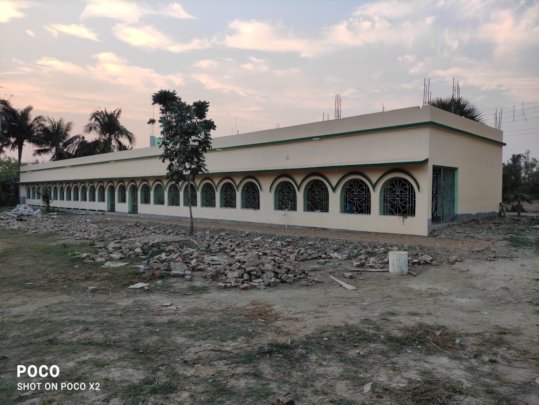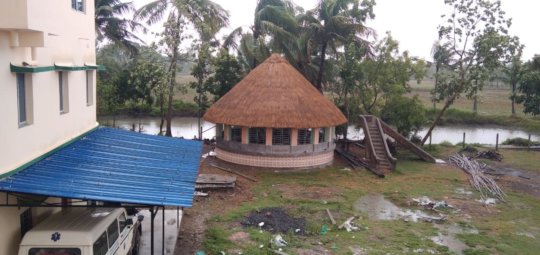 This is not a report but appeal followed by information on Cyclone Yass:-
Last year on May 19 we the people of Sundarbans were molested severely by the catastrophic Cyclone namely AMPHAN with a wind speed of 185 Kilometre /hour or more and that was the deadliest in its nature in terms of speed, power to destroy and to ruin the life and living of Sundarbans area and that was the deadliest cyclone ever the people of Sundarbans witnessed and in the recorded history of cyclone in Sundarbans as well. As a result almost entire Sundarbans was ruined and disrupted. Covid 19 started the disruption and AMPHAN put the momentum to disrupt everything.
The trees are fallen, salty water from the river encircling the villages pull down the embankments and the villages were submersed. Power supply was totally cut off. Drinking water was not available anywhere. Village roads were disconnected and communication with outer world was hardly possible for a long time. Floating dead body of livestock and carcasses of aquatic animal or fish polluted water bodies and entire environment was polluted to such an extent where no living being may survive. Each and every house was destroyed and stored food was spoiled thus everyone had to spend time without bread. Agricultural land was flooded with salty water and preserve seeds were ruined. That was on 19th May 2020 and 1st wave of Covid 19 was in full swing. The people of the area fight earnestly to overcome the odds and to survive anyway.
Just after a Year now we are facing Covid 19 2nd wave which is deadliest than 1st wave with an additional symptoms like Black Fungus. And just after one year of AMPHAN 'flute' Yaas, a cyclone of same rank as AMPHAN is hitting us on 26th May 2021 to left nothing except miseries to the people. Nobody knows how the people of the area will survive.
Thus it is our ardent appeal to stand by us and help us to help the victims with money, materials and so on.
I am requesting all concern to consider our appeal and let us alive not by the grace God but by the grace of humankind.
WARNING: Javascript is currently disabled or is not available in your browser. GlobalGiving makes extensive use of Javascript and will not function properly with Javascript disabled.
Please enable Javascript
and refresh this page.