Happy new year 2020 from all of us at Ask The Paediatricians Foundation. We warmly welcome you to your best decade ever.
We want to express our sincere appreciation to you for your generous financial support towards our outreaches and projects in 2019. With your support, we were able to reach more than 50,000 indigent Nigerian children in 2019 through various outreaches and projects. We are happy to share with all our donors the electronic copy of our 2019 ATP magazine which captured some of our accomplishments last year made possible with your financial support.
Towards the end of the year, we changed our logo to the new one which essentially captured what we do now. It shows a hand supporting a child and both comes together to form the love shape. This is what Ask The Paediatricians Foundation is all about. It is about the support and care for the child provided by the hands of our volunteers and donors in true love. The logo also captured our key focus whic remain children, health and welfare. Our website has now been upgraded and you can view photos of our various community medical outreaches in various states on our website now.We really want to thank you for making a difference in the lives of Nigerian children.
Also in December 2019, we supported the Community of SantEgidio Annual Christmas Lunch for indigent children in Lagos. Apart from the cash support, some of our volunteers were available to share the lunch and eat with the children and elder from Makoko area of Lagos which is an indigent community where we had our first Community Medical Outreach in 2016 and piloted our Free Mobile Clinic Project last year. The Organizers were quite grateful for the support.
As a community, we are currently preparing for our 2020 Outreaches. We are so excited to reach more children in all the states of Nigeria. Our aim is to touch 100,000 indigent Nigerian children with limited access to healthcare facilities and professionals in underserved communities by the end of December 2020. As usual, we will be providing the children and their families with health education, mass deworming, nutritional status assessment, healthy lunch-pack, free medical/dental consultations by our professionals and free essential drugs.
We will be having two major outreaches nationwide in the months of May and October 2020. As part of our projects for 2020, we will also be training school teachers all over Nigeria on first-aid basics, donating first-aid boxes to schools with the plan to make our schools healthy ones for our children. We are looking forward to expanding our mobile clinics project which was piloted last year. This year will mark our 5th anniversary of impacting lives of Nigerian children and we hope to celebrate! We will also be holding a leadership retreat for all our state chapters' leaders in Lagos towards the end of the year.
As part of our preparation for the outreaches, we have created an online course for training and retraining all our volunteers. This course is for everyone who wants to be an ATP Volunteer. All our volunteers now renew their commitment to volunteer by signing up on GivingWay after which they will do the Online Orientation Course. More than 700 volunteers all over the country have completed the orientation course and are so excited to be volunteering for ATP. Some also shared their volunteerism story and journey with us as part of the course.
This year, we are seeking to raise N100million naira which is our modest estimate to reach 100,000 children during our outreaches and with the programmes we are planning. We are doing a massive campaign in March 2020 to raise funds in preparation for our outreaches and we look forward to your support again to make our dream of reaching 100,000 children living in indigent communities of Nigeria happen. We welcome support not only in cash but in kind as well. Due to our logo change, we will be making new banners for all our state chapters and our volunteers will need new branded Tshirts. We welcome donation of Tshirts, medications and other items that would make our outreaches succesful.
With a regular donation of N1000 or more per month or once-off giving of N10,000 or more (quarterly or annually), we will be able to achieve our goals for 2020. We also welcome sponsorships and partnerships or profitable links to corporate organizations who can support us. Donations can be made directly to Ask The Paediatricians Foundation Account Number 0258158136, Guaranty Trust Bank or via our GlobalGiving Project site. Links for donation are also available on our mobile app and website. We look forward to your generous support and thank you in advance.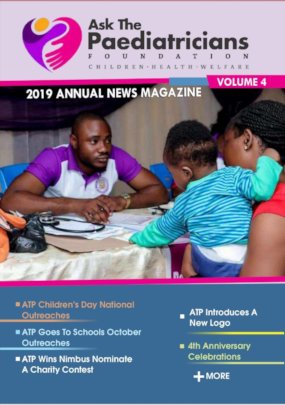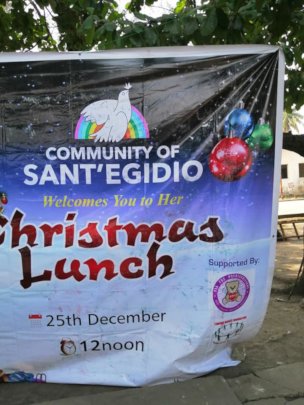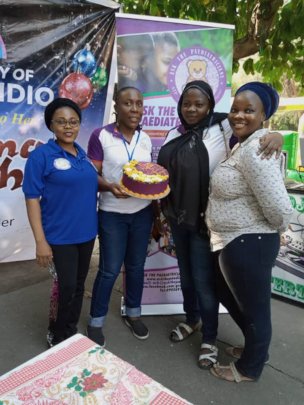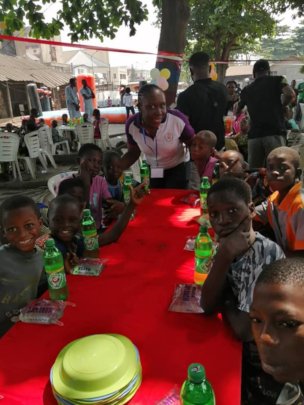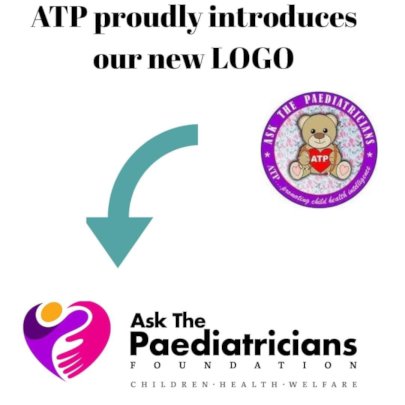 Links:
Attachments: