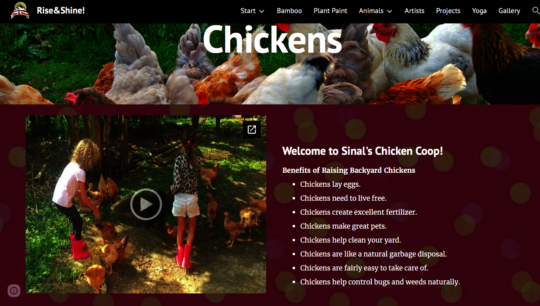 This year has been quite different for all of us. As the pandemic has unfolded, we all have had to look for new ways of sharing, learning, working and relaxing. Our environmental education program has not been the exception, since SINAL has had to close its doors and greatly reduce the flow of people visiting.
We turned to the online world to stay active! earlier this year, we embarked on a pilot project with teachers from the American School of Rio de Janeiro to create a platform sharing videos, live chats and DIY activities centered around sustainability and the farm life at SINAL. Luckily, these were so popular that we are happy to announce we are taking it to the next level!
SINAL will begin producing informative capsules about agroecology, bioconstruction, reforestation, recycled art and other topics taking advantage of the many prototypes running in campus, as well as the diversity of people we have around! with stories from all our coordinators coming from different parts of Brazil and the world, we are excited to show how we knit a tight community that sources well-being and innovation through diversity and a harmonic relationship with nature. These will be part of the curriculum of local schools!
A big thank you to our donors for helping us keep our education program going, especially during these hard times. Stay tuned to see our progress, we will begin shooting in the coming months!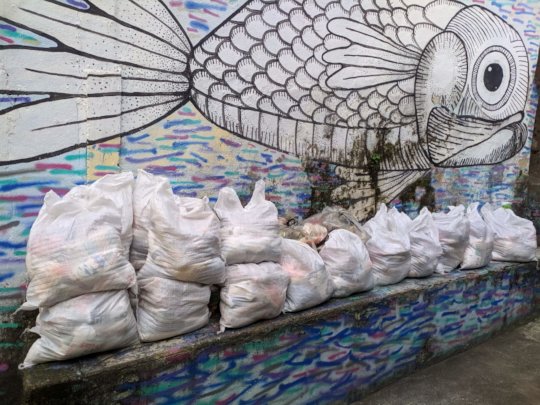 The economic consequences of the pandemic have been felt worldwide, but in the case of Brazil just like other third world countries, it has been hitting hardest in marginalized communities such as favelas. The nature of the favela itself makes it very difficult to maintain a healthy social distance, adding the fact that its inhabitants cannot stop working and receiving a salary to feed their families.
To respond to the crisis, our Community Center has become a Market Basket hub where we receive donations, buy and prepare basic food and hygene baskets and distribute them to families in the community. Our close relationship with the community has helped us greatly in organizing and meeting as best we can the needs of the favela.
We are very grateful for our donors' support and kindly ask that you continue to help us if it is whithin your possibilities, so we can overcome this crisis together!
With gratitude,
The Julio Otoni Community Center team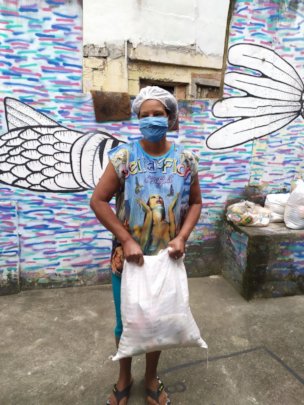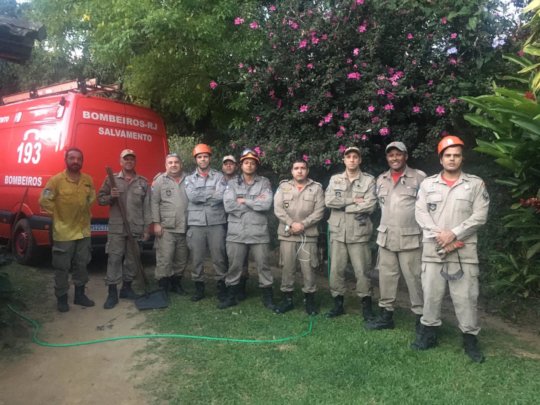 Last week there was a terrible accident when one of SINAL's areas in process of regeneration caught fire. It is the dry peak of the season, and the strong winds quickly spread it to 2 hectares of land.
The accident happened on the day of Saint John (festa de São João), a very popular festivity in Brazil to celebrate the coming rains and hope for favorable conditions for the crop growing season. To celebrate, people release a type of small hot air balloons that are very dangerous because they tend to cause fires. We still do not know the exact cause of the fire, but the authorities believe it was most likely one of those balloons.
Luckily, the fire brigade responded quickly and, together with the SINAL team, put out the fire in two days. Although we are very sad this happened, we have been taking this opportunity to inform community members of the perils of celebrating with balloons, and we are also eager to start regenerating the land!
We want to extend a big thank you to our donors who support, helping us get the right equipment, keep monitoring measures in place, and continue reforesting our property - If you would like to help us, we could really use your support to act now!
With sincere gratitude,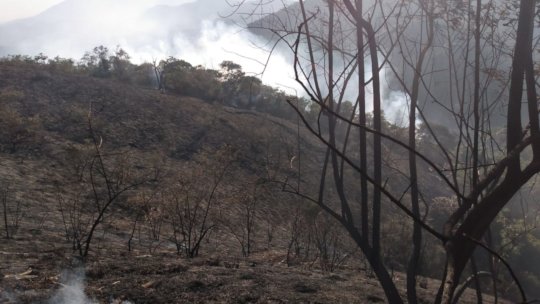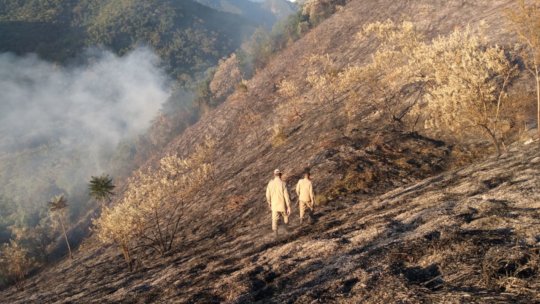 WARNING: Javascript is currently disabled or is not available in your browser. GlobalGiving makes extensive use of Javascript and will not function properly with Javascript disabled.
Please enable Javascript
and refresh this page.