Thanks to your generosity the project has been able to deliver a well targeted relief (food, first necessity equipments) to our target community. Your generosity has also encouraged us to move from emergency to reconstuction in an other area affected by Cyclone Kenneth, which followed the Cyclone Idai. Thanks a a partnership with Mons. Camillo Faresin Onlus, a foundation, and the technical and financial support of the Faresin group (a leading construction company) and Leonardo Business Consulting (a leading advisory company active in Mozambique for over 20 years), the campaign will continue and resources to be used to supporting the construction of 12 new houses, 2 bathrooms and 1 school using a cutting edge technology allowing villagers to build their own houses, while leveraging the additional resources provided by our new partners
Attachments: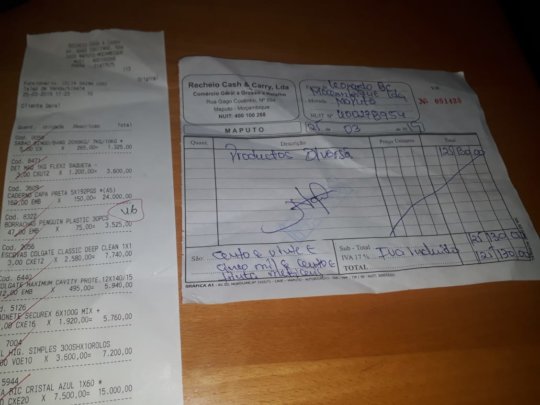 Dear Donors,
Another shipement of Goods was delivered to support the victims of the Ciclone IDAI in Beira, the main products bought were: small containers for food, cups, Toothbrushes, Soups, notebooks, washing powder and others.
We want to say that we are currentely devoping partnerships with institutions in order to spread and also maximize the support given to this cause.
Thousands of people forced from their homes have found shelter in Beira's makeshifts relief camps, There is some good news, some of the villages that were previously unacessible are now beeing acessed and supported by the first responder in the ground. However, the support still very needed and we hope that it arrives as soon as possible, we will continue doing the best we can and keep you update.
Rural communities have been particularly affected, as an estimated 700,000 Hectares of crops have been lost. Now there'san outbreak of Cholera due to the floods.
Esther, testifies that: " I am happy that I am alive, I will sleep whenever I find. My entire village was flooded and even if I go back now, I won't be able to get a place to sleep".
Once again we want to thank you for your suport, we couldn't do anything without you
Kind Regards,
Wilma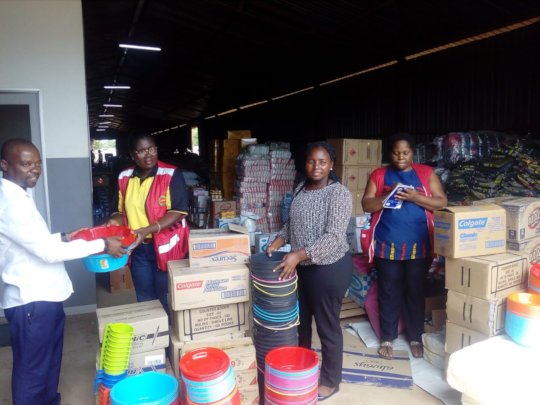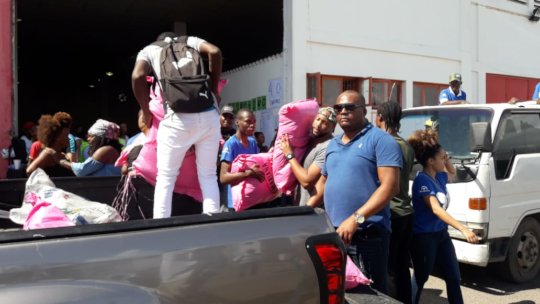 Dear all,
We want to thank you for your support and donnations.
We have manage to buy the first badge of goods such as Rice, Water, washing powder, clothes etc.. to sent to Beira, an Action that is beeing supported by a lot of people and also by project colors.
All the goods were delivered to first responders in Mozambique that have means to reach Beira by road, eventhough the acess are cutted the team will try to reach the other end of the villages that are complicated to reach. And the other donations are already on its way by vessel to Beira.
We have manage to speak to our team in Beira, and the situation is devastating. One of our colleague is pregnant and she is to deliver anytime this month, the situation is complicated as her house like everyone's was totally destroyed, there no hospital functioning. The only hope is that eletricity is restored to power the hospital, and also that enough Aid reaches on time. We hope and Pray for all our brothers in Beira in this difficulty moment.
We will updload the receipts in the next report for transparency.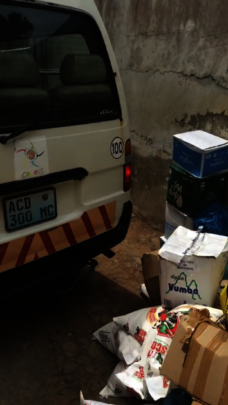 WARNING: Javascript is currently disabled or is not available in your browser. GlobalGiving makes extensive use of Javascript and will not function properly with Javascript disabled.
Please enable Javascript
and refresh this page.