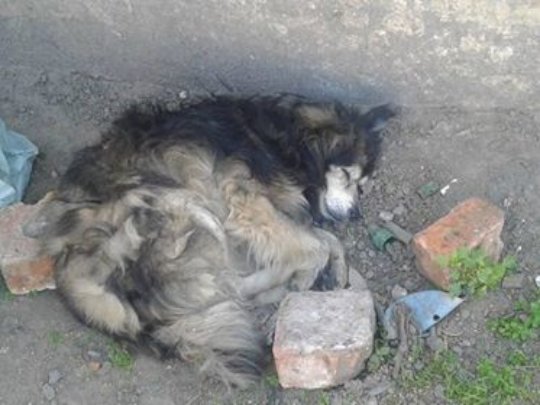 Dear Supporter
We can't thank you enough - because of you we could respond when we received a call about a stray dog lying very still in a pile of rubble. We feared the worst and our Inspectors rushed to to his aid only to find little Ubuntu as we called him, curled up in the dirt and suffering from dehydration.
Ubuntu, a Nguni word basically means "I am, because you are". We thought this would be a fitting name for this little guy, who was saved because you cared. He was brought back to our hospital where he was immediately checked by a vet and given intravenous fluids. Aside from the dehydration, Ubuntu was senior in years and appeared to have all but given up on life. His strength slowly returned and he blossomed when he realised that his life was now going to be more than just a struggle for survival.
He spent some time at the SPCA, being groomed and loved until a wonderful little spirit emerged within the shell that Ubuntu had been on arrival. The search for his forever home - a place where he would never know thirst, hunger or abandonment ever again began in earnest and with over 300 on-site animals looking for homes we worried that Ubuntu, being an old man with only his golden years to offer a prospective family, would be overlooked.
We were delighted when Ubuntu won the heart of an amazing woman who just couldn't ignore the soulful eyes in his wisened face and was prepared to give him the kind of home that he really deserved to have from birth. We couldn't ignore the fact that Ubuntu went home on what would have been Nelson Mandela's 100th Birthday, a day that reminds us all of the true spirit of Ubuntu.
There were many other animal victims of the drought and the SPCA was able to respond to every crisis situation be it livestock run over by cars, stuck in shrinking riverbeds, horses that were starving because the drought had pushed the price of feed beyond the reach of their owners or stray dogs and cats searching for water in the streets of Cape Town we could be there.
We Salute you all, thank you so much!
May the spirit of Ubuntu be forever with you as it is within us.
UBUNTU - we are because you care!
Yours for the love of animals
Belinda