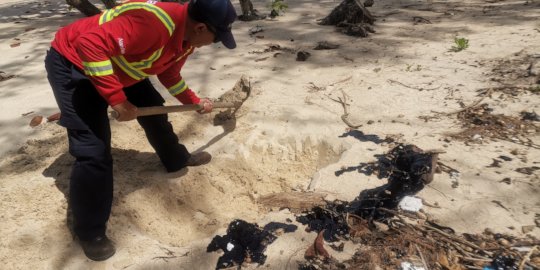 In the month of February 2020, our team on Tioman Island along with the trained locals in Tioman Marine Conservation Group (TMCG) conducted the following marine conservation activities:
We removed 4 ghost nets
We removed one illegal and discarded Fish Aggregating Device
We cleaned up oil spill on one beach. The oil spill was relatively minor and the clean-up involved the local government.
We eliminated 80 Crown-of-Thorns starfish (coral predator) from two dive sites. Currently, there seems to be an outbreak of these coral predators. We will have to revisit these sites and a couple more sites in the next couple of weeks to monitor the progress of the Crown-of-Thorns starfish. Local villagers and dive centres were involved in this activity.
We installed 9 new mooring lines at dive and snorkel sites to prevent boat anchoring on coral reefs.
Furthermore, there was bad, stormy and rainy weather (tail end of the monsoon season), hence limiting what we could do.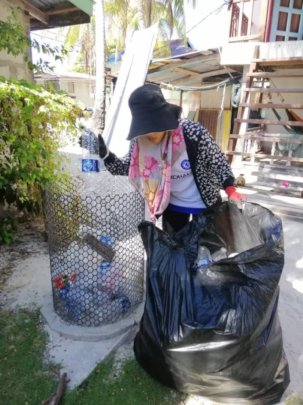 The waste management system in Siring Bukit Village led by Faizal is still running regularly. Since December 2019 up until now, more than 1000kg of waste has been collected and prevented from destroying our marine environment.
With your recent donations, we have produced 12 new bins and distributed them around Padang Village as part of our continuous recycling effort. The new design are sturdier and can last up to 8-10 years. We will continue to monitor this and we will produce more so we can ensure every household on Mantanani Island can participate in our recycling system.
On 15th February, a total of 826kg of plastic bottles were compressed and send out to recycling centre in Kota Kinabalu. These plastic bottles were collected from the period of September 2019 to February 2020.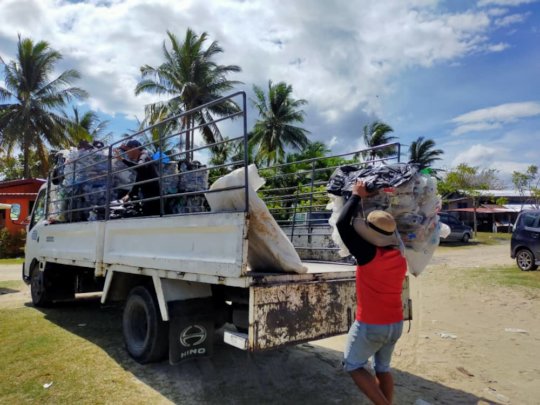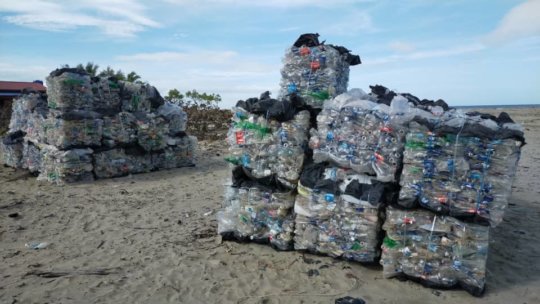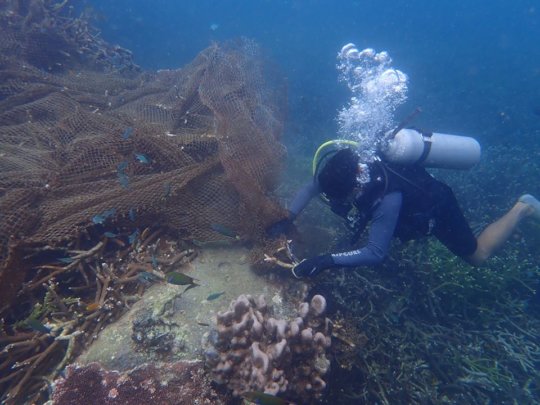 Since our last report on ghost net sighting and removal on 9 January, we have received many more reports of ghost nets or discarded Fish Aggregating Device (FAD) stuck on coral reefs around Tioman Island.
Our team on the island along with the Tioman Marine Conservation Group (TMCG) who are local islanders trained by us to address marine conservation issues and threats, managed to remove these debris and prevent further destruction of the reefs.
30 January - Ghost net near Batu Salang
4 February - Ghost net
5 February - FAD near Monkey Bay (In the past, FAD were made with coconut leaves but now they are being made with plastic strings. When no longer wanted, they are cut and dumped. It is extremely hard to cut free the plastic strings from the reef as they get very tangled, and the bits that are stuck break down to microplastic)
7 February - Ghost nets near Panuba and Lighthouse
When we remove these threats, we need to hire boats, dive tanks, and pay for fuel to reach these affected reef areas. Often, it is hardwork and requires lots of manpower to remove the heavy fishing nets. We hope illegal, unreported, and unregulated (IUU) fishing and illegal dumping can be reduced but this requires a concerted effort from all levels of government and parties involved. Help us protect the fragile marine ecosystem by supporting our work!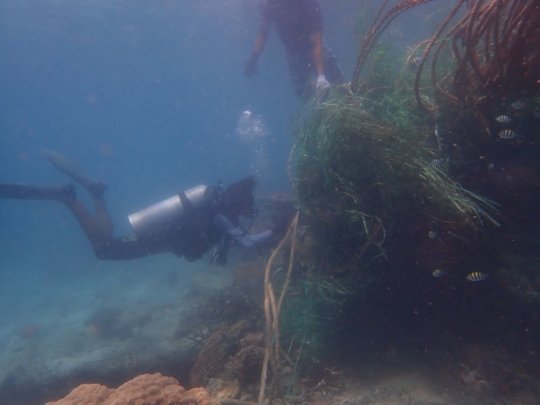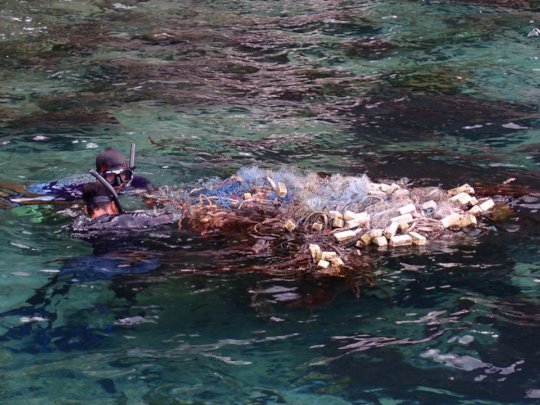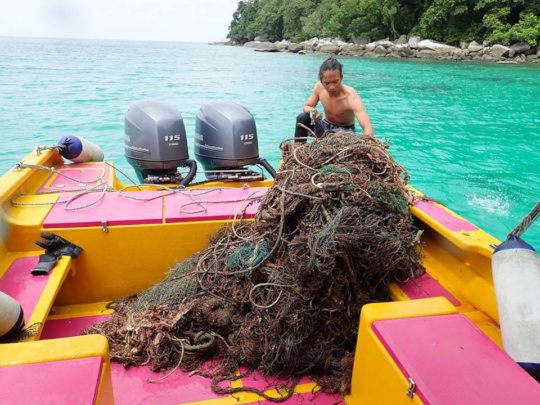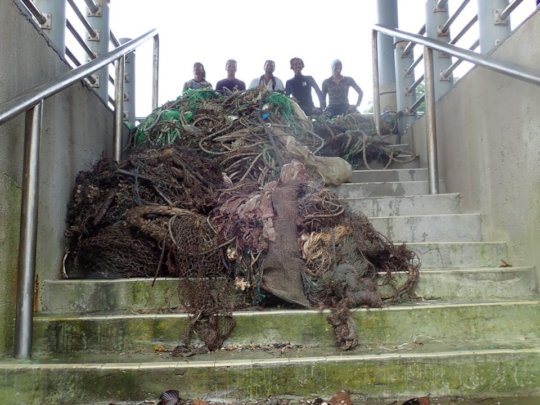 WARNING: Javascript is currently disabled or is not available in your browser. GlobalGiving makes extensive use of Javascript and will not function properly with Javascript disabled.
Please enable Javascript
and refresh this page.