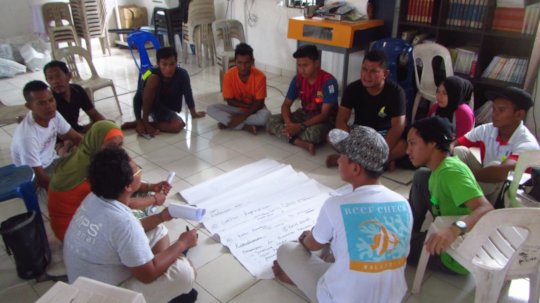 Reef Check Malaysia (RCM) established Cintai Mantanani programme on Mantanani Island in 2011 when the island was identified as fish bombing hotspot in Sabah. In 2016, RCM is looking at establishing community led protected area on Mantanani. Community consultations conducted with the locals showed that they are highly interested to manage their own marine resource.
In 2018, Sabah state government announced that Mantanani Island will be gazetted as Marine Protected Area (MPA). The traditional management of MPA is top-down approach, local communities are often left out in decision making and management processes. As a result, due to resentment, lack of compliance and supports from the local communities, marine resource management are often hampered and met major setbacks.
With the announcement, Mantanani islanders are very concern about their future. RCM believes that management of marine resources is a shared responsibility. We are now working closely with Sabah Parks to enable co-management approach being adopted in the management of Mantanani MPA. Sabah Parks welcome the idea because it aligns with their vision and mission which is "people living in harmony with nature".
We hope co-management of Manatanani MPA will be realised. We will work towards that, please wish us well.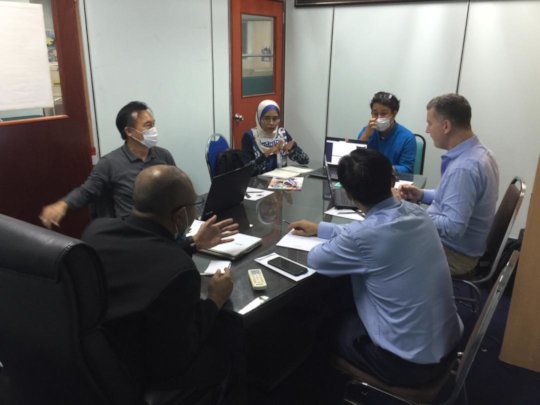 5 years ago, Reef Check Malaysia formed Tioman Marine Conservation Group (TMCG) to provide villagers on Tioman Island the opportunity to work alongside Department of Marine Parks Malaysia (DMPM) in co-managing and protecting their local marine environment.
Till date, TMCG members have worked on impactful marine conservation projects such as conducting Reef Check surveys, installing and maintaining mooring buoys to prevent anchor damages on reefs, monitoring the bleaching of corals, responding to oil spills or illegal activities, and removing ghost fishing nets to name a few.
These locals are really championing the way in the community!
That is why Reef Check Malaysia is advocating for co-management. We believe co-management is a legitimate and positive approach as it not only improves conservation management in Marine Protected Areas but also uplifts the livelihood of local communities.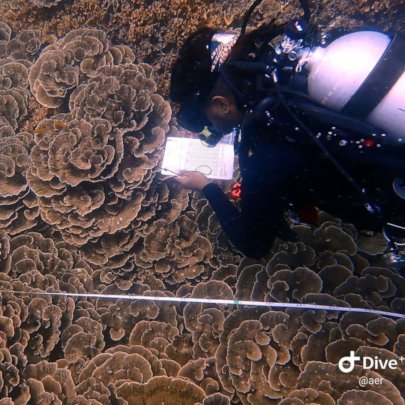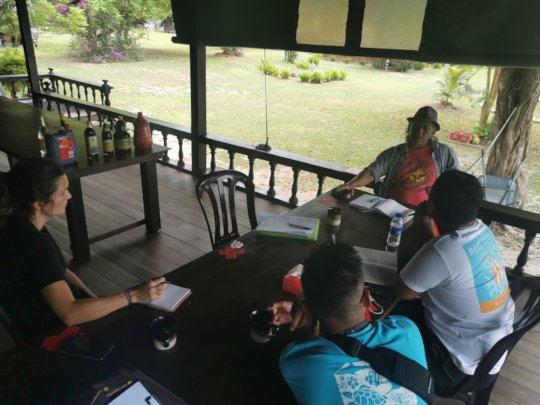 Reef Check Malaysia (RCM) is part of Sustainable Travel Mersing Destination Coordination Group (STMDCG) - a working group consists of government agencies, private sectors, local leaders and NGOs aimed at establishing Mersing as Sustainable Tourism Destination.
In September, a roundtable discussion with islanders and resort operators at Pulau Besar was carried out to seek interest in sustainable tourism and to identify issues. Findings revealed waste management is an issue and a low-hanging fruit for STMDCG to work with stakeholders collaboratively.
Last weekend, scoping exercise was conducted to understand the magnitude of the waste management issue on Pulau Besar. RCM along with STMDCG team consulted local islanders and resort operators to do waste management audit (find out how much trash generated, type of trash, etc.). They also seek ideas from the stakeholders on most practical and effective solutions for all stakeholders to collaboratively handle waste disposal/management.
We believe co-management is the way to go to and will yield better results compared to the old fashion top down management.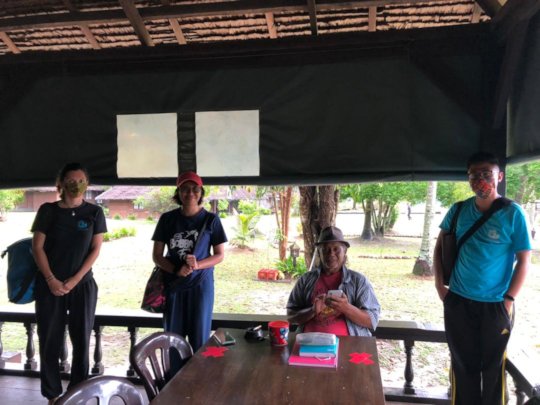 WARNING: Javascript is currently disabled or is not available in your browser. GlobalGiving makes extensive use of Javascript and will not function properly with Javascript disabled.
Please enable Javascript
and refresh this page.