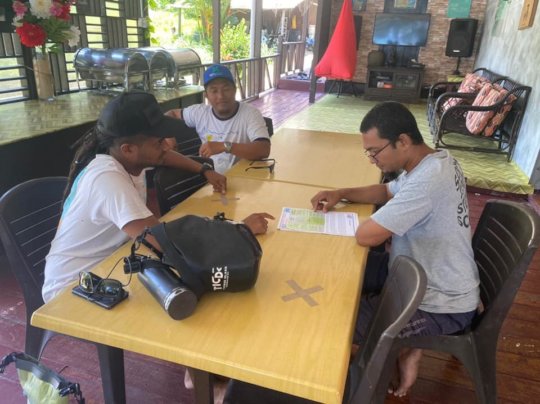 August has been a super busy month for our team on Tioman Island. We have been catching up with our conservation work post-lockdown due to the pandemic: removing ghost nets that had already killed two hawksbill turtles, training and educating on sustainable tourism practices with dive centres and hotels.
We were at Genting Village to train and certify dive centres as Green Fins members. Green Fins is a comprehensive approach that encourages dive centres and snorkel operators, local communities and governments to work together to reduce their environmental impacts. This is primarily done through the private sector adopting a Code of Conduct that will help mitigate their impacts when carrying out marine tourism activities.The Code of Conduct consists of 15 points, which target environmental threats posed by the tourism industry, both under water and on land. Green Fins members receive the training and the tools to promote environmental education and awareness, tapping into the tourists and the diving community, which is shifting more and more towards eco-friendly initiatives as a result of the demand from the consumer. We have also started our recycling programmes in Genting Village.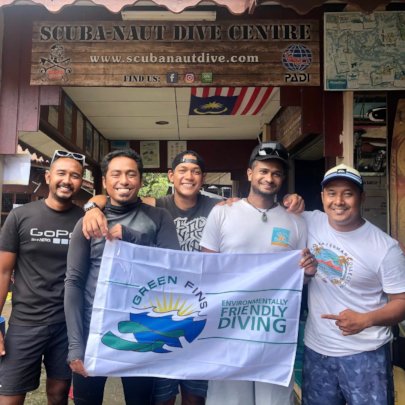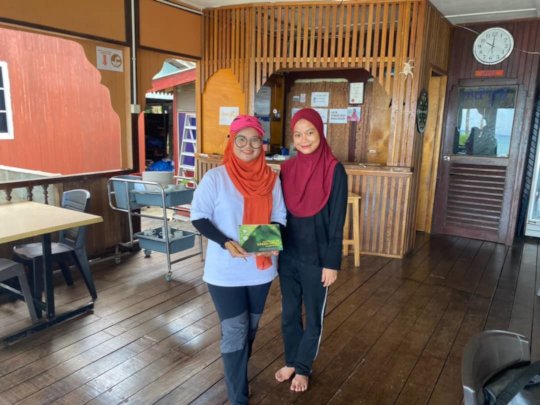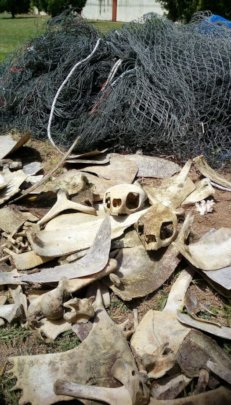 In June and July, we conducted the following conservationa activities:
We installed a new mooring buoy at one of the dive sites.
We have been doing weekly maintenance at the 30 coral blocks we recently installed, as the nursery is new it needs a lot of extra monitoring and maintenance to maximise survival rates.
We started the annual reef check surveys, covering 6 sites along the east coast of the island.
We have also been monitoring coral bleaching weekly since the movement restrictions were removed in June.
We also did multiple dives to cull COTS (Crown-of-Thorns Starfish) at a couple of sites – killing 716 individuals in total.
Thrice we were called to respond to ghost nets stuck on reefs in the past two months.
Unfortunately, many locals have started to illegally catch fish within the marine protected area due to the Covid-19 situation and the lockdown, which caused a severe drop in tourism and many of the locals were affected economically. The island is now open to tourism again and we hope the poaching will end. We are working with the Marine Park authorities to stop poachers as well.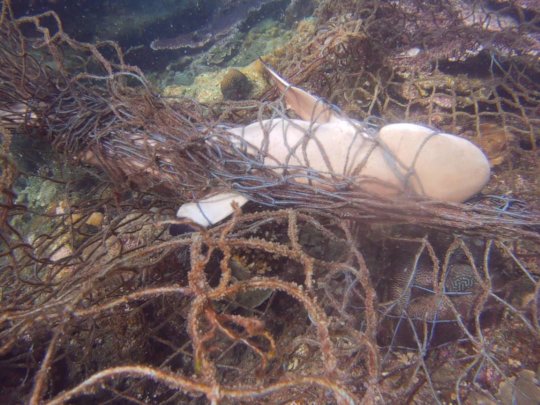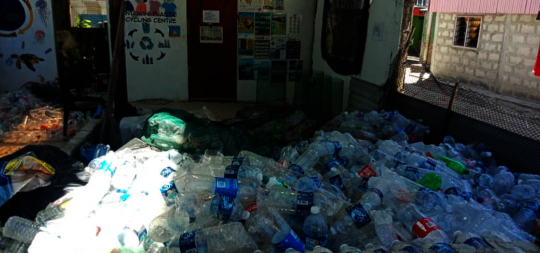 From April to June this year, our team has prevented 12,642 plastic bottles from discarded into the sea making it up to 22,421 bottles collected just for this year alone. The bottles were collected and sent to our Mantanani Plastic Recycling Centre. The bottles will be compressed to reduced the volume before sending it out to mainland. In June, we have sent out 593kg of plastic bottles to the recycling company in Kota Kinabalu.
On April 24th, we have also replicated the successful waste management system from Siring Bukit Village to Padang Village. The replication started off with 30 houses and will be expanded to cover the whole Padang Village periodically. After almost two months of replication, the household members that participate in this trial are getting more familiar with the segregation and habit of keeping their trash for the collection instead of discarding it to the sea. Since the replication, we have managed to prevent 2,189kg of trash from ending up polluting our reefs ecosystem. In summary, a total of 52 houses are now part of our waste management system, and the total amount of waste prevented since January to June is approximately 4990kg, of which 90% are food waste.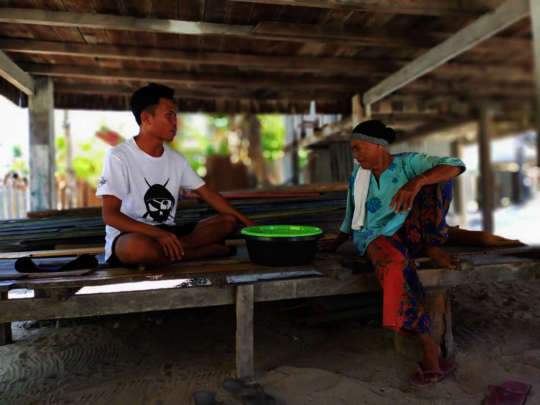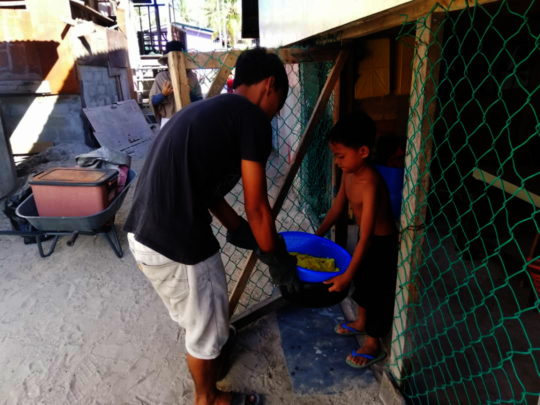 WARNING: Javascript is currently disabled or is not available in your browser. GlobalGiving makes extensive use of Javascript and will not function properly with Javascript disabled.
Please enable Javascript
and refresh this page.