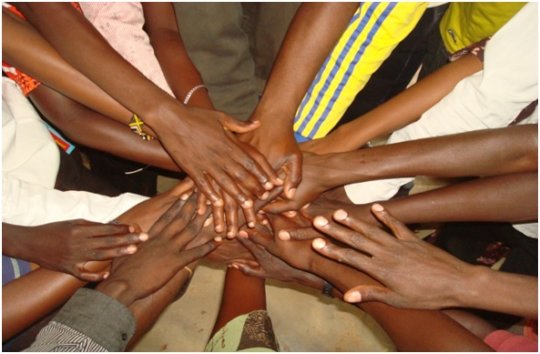 As Quakers and other peace builders believe "there is that of God in everyone" this was our guiding principle in the dialogues that were held in Samburu in trying to change the narrative that the Samburus and their neighbors are violent.
The objectives of the dialogues were
• Inclusivity of everyone in decision making
• Gender mainstreaming in leadership and governance
• To assess the key and emerging conflict dynamics in their areas
• To map up peace and security actors (CSOs ,peace committees and any other player )
• To indentify ,examine and observe early warnings and early responses mechanisms in the area
The dialogues were done in three areas targeting
• Morans
• The elders commonly known as "oloibon"
• Women
• Youths
A total of 158 people attended with 50 male Oloibon (elders) , 72 women, and 36 male.
The key findings of the dialogues
a) Status of peace in the area
• There is presence of conflict which has been propagated by the continued drought
• Political conflict with politician grouping their kinsmen for political security and immunity
• Killings are their specifically at the rare water points where they scramble for the little and scarce water
• With the severe drought and hunger in the region some have engaged in banditry for survival
• Revenge is common place no matter how long it takes
b) Peace committees
There is presence of peace committees, but they are dormant Challenges facing them
• Lack of funds and transport facilitation
• Lack of proper skills on conflict resolution and management
• Animosity between waring tribes. hence taking of sides by committee members
• Land terrain i.e. hilly making it impossible to reach all areas
• Lack of response from government when an incidence has been report
c) Early warnings
• Footprints of the spies who are ready for cattle raid
• Change of grazing pastures as a sign on who will attack them, ie. "incitement "
• Information from friends and relatives of the other side
• Small gatherings of one community
• Little conflicts at drinking place
Challenges encountered
• Dealing with pastorial list when there is drought because is not easy as they move from place to place; hence you need to follow them which is expensive
• Cultures bars women to challenge male in a conversation
• Language barrier hence an extra cost of a translator for resolutions during the meetings
• Harsh community penalty for those who incite violence
Resolutions during the meetings
• Agreed to share pasture and water points as a way of unity
• Encourage the young ones to inter marry and avoid forceful marriages
• Peace messaging to be done always using all platforms
• Common trade like buying and selling of cattle's to be established to improve interaction
• Involve community leaders in conflict resolution eg chiefs ,nyumba kumi, etc
• Conduct peace caravans targeting specific people
• Have a call in centre to report early warnings
• Cooperate ,network and work closely with all peace actors
• Always listen to the grievances of the youths
• Funding of peace committees should be availed
• Trainings should be conducted and target the right people from the worrying communities eg morans
• Frequent meetings to assess the situation
Next step: A Samburu moran and a Turkana moran who are fluent in English will attend the next Healing and Rebuilding Our Community training in Musanze, Rwanda, in July to begin the process of trauma healing and reconciliation between the two waring communities. TCSC will be doing a fundraiser in May for their attendance at the training.