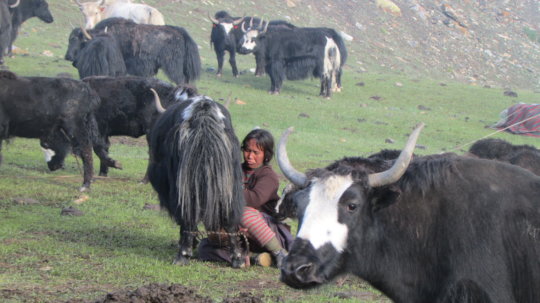 The 2021 school year is well underway in Tsharka. When the snow that covers the high mountain passes melts in mid-April, many families return to Tsharka from lower elevations. During the summer months, the yak herding families of Tsharka take their yaks to high pastures where there is grass for the yaks to feed on. These girls will not accompany their families this summer, but will stay at the temporary hostel at Tsharka School so they can attend classes. With their red and blue roofs, the new classrooms at Tsharka School have a beautiful view of the valley and the village houses. Our classrooms are fuller each year as more families send their children to our local village school. Our winter classes allow older students to complete the school curriculum mandated by the Nepali government. The school also serves as a center for community activities and celebrations.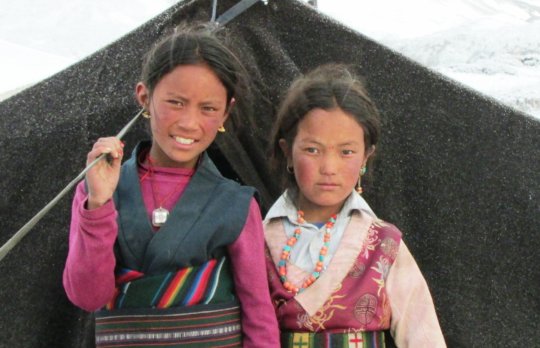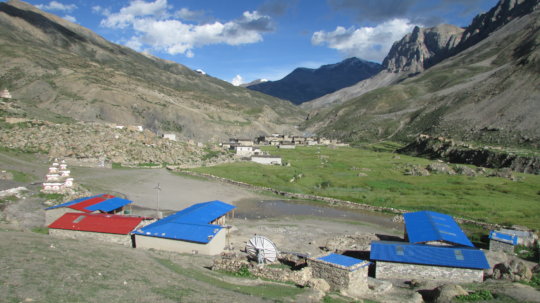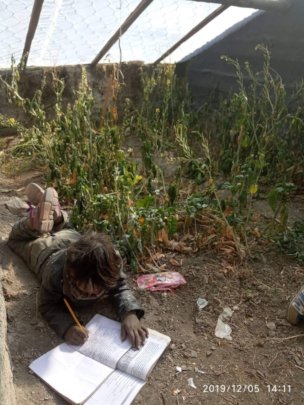 Since 2003, Tsharka Elementary School has operated during the summer months, from April through October, when most families are at home in the village. During this compressed six-month school year, students worked hard to complete the full nine months of studies. As students grew older and we added more classes, it became more and more difficult for students to learn all the required material during the summer months. Last year, for the first time, Tsharka Elementary School operated during the winter months. This gave students a chance to complete the full year's studies without trying to rush through them. In 2020-2021, our School Coordinator stayed in Tsharka for the winter to manage the winter school program. Plans to build a new passive solar building, including classrooms, were delayed by the COVID pandemic in 2020. However, almost all the building materials are now in Tsharka. We hope that during the summer of 2021, the building can be completed. For now, students study in our recently-completed regular classrooms. Our greenhouse, itself a passive solar structure, gives a few students a place to study in a more comfortable temperature.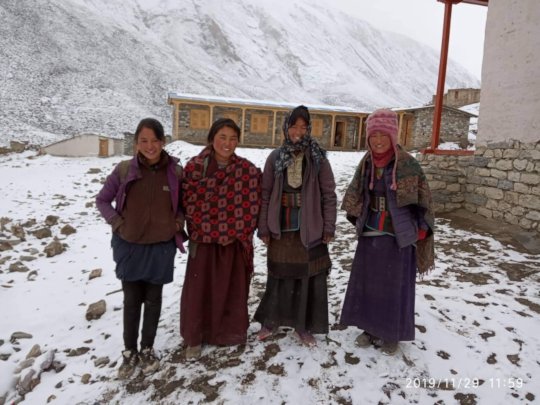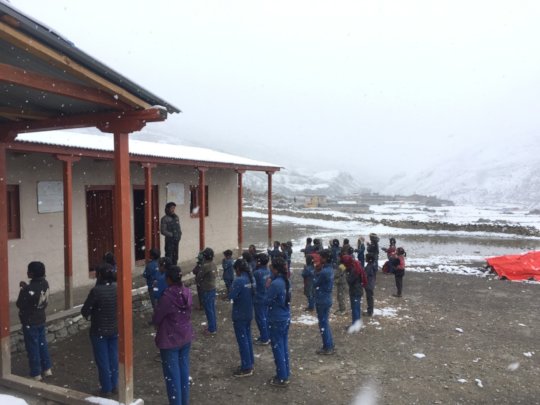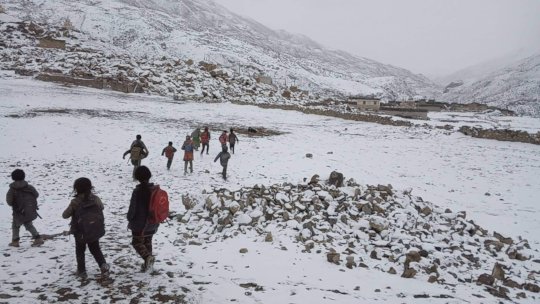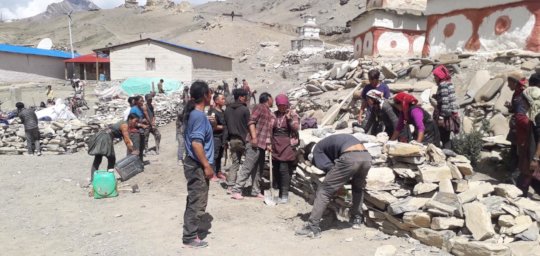 After a short closure in June, 2020, due to a case of COVID documented in another part of Dolpo, Nepali government authorities allowed Tsharka School to reopen. The school functioned well for the rest of the school year. Due to COVID, no outsiders were allowed to enter the region.
Materials that had been purchased for the passive solar classroom were unfortunately delayed during their journey to Tsharka. Landslides that closed a section of road near Pokhara were responsible. We hope building may start next year.
Villagers banded together to finish a long-anticipated project: encompassing the school campus with a stone wall. The stones are free — at the cost of back-breaking labor. The technique for constructing the wall was an ancient one, but highly effective.
The school campus and sports areas are now well-defined. The new classrooms and new wall highlight the progess and development that characterize Tsharka Elementary School.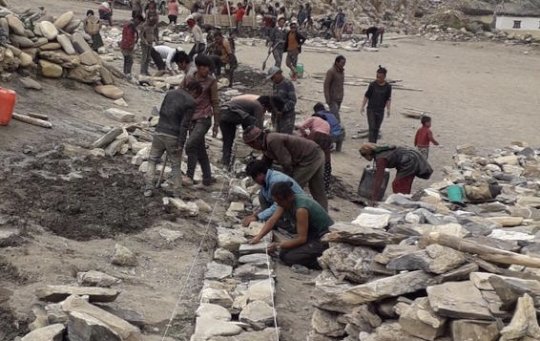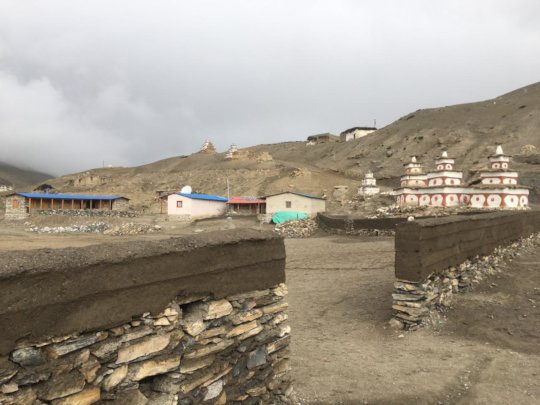 WARNING: Javascript is currently disabled or is not available in your browser. GlobalGiving makes extensive use of Javascript and will not function properly with Javascript disabled.
Please enable Javascript
and refresh this page.