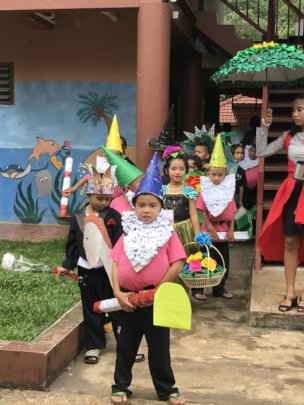 Dear Donors,
At the moment, we are delaying the start of the project for the following reasons:
First, we are still in the process of ordering the right solar cell snake repeller devices (see figures 1, 2, and 3). Hopefully, we can still find the ones with "Inspy" brand as it is highly recommended on Lazada.com. Otherwise, we purchase a different brand. However, we still want the snake repeller devices that are powered by solar cells as they are more environmentally friendly and more energy efficient.
Second, most of the children are on a school break and are not at Yaowawit now as they are having a two-week holiday somewhere else and are looked after by their custodians. However, six children are indeed staying at Yaowawit for the next two weeks because they have no custodians who pick them up. Because of few, these children can be looked after at all times - by parent teachers during the nights and by school teachers during the days.
That said, we will start the project at the end of the school break (which is, at the end of October 2019) and that is also when the children are back at Yaowawit School after their holiday. By then, we expect to have all the purchased snake repeller devices ready for installation around the school ground as we have planned earlier.
Thank you for your understanding. If you have any question or comment, please contact us at info@yaowawit.org. And as this project is still open for funding, please share it with your friends who may also want to help Yaowawit's children. Your generous support means a lot to the children, who must always be safe and secure from any risk of snakebites. Therefore, we will install the snake repeller devices as soon as we receive them.
Kind regards,
Yaowawit Team