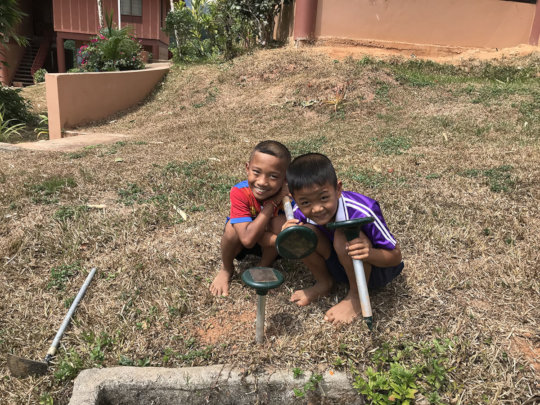 Dear Donors,
This time we needed to maintain three of the snake repellent devices (figures 1, 3, and 4) because they were found pulled out of their spots. Probably some of the kids did that. But the snake repellent devices were all still there. What we needed to do was to plant them again at their designated spots.
The kids from grade 2 lent a hand. They needed to see where the snake repellent devices were planted so that they could also help to look after those devices. One more device was placed by the window of grade-2 classroom (figure 5). This was done because the grade-2 teachers had requested one there because some of the kids had seen some rats there. (Note that rats may attract snakes.)
In the last 3 months after we planted all the snake repellent devices at the strategic spots (figure 2), we have not spotted any snake ever since. The result can be attributed to the summer season that has been occuring in Thailand until June, the impact of the snake repellent devices, and the woods now growing along the hill slope, where snakes may go to hide.
Thank you for your generous support. As this project is still open, please share it with your friends. Any further donations can be saved for any of snake repellent devices that we may buy more for use in the next rainy season.
Kind regards,
Yaowawit Team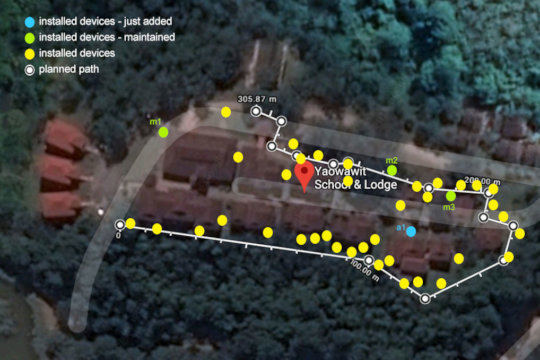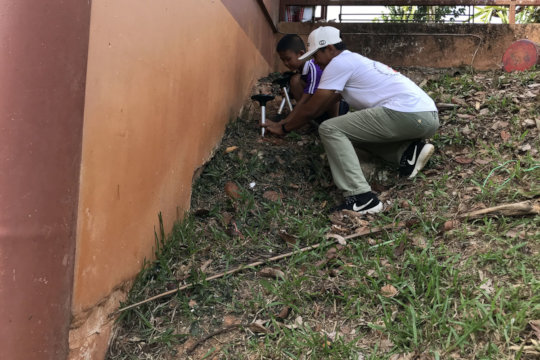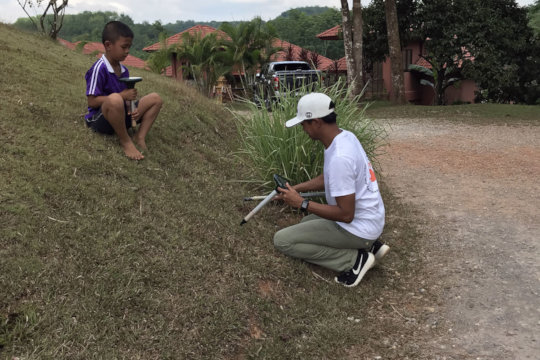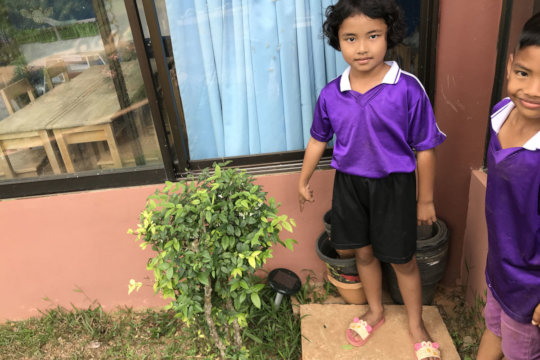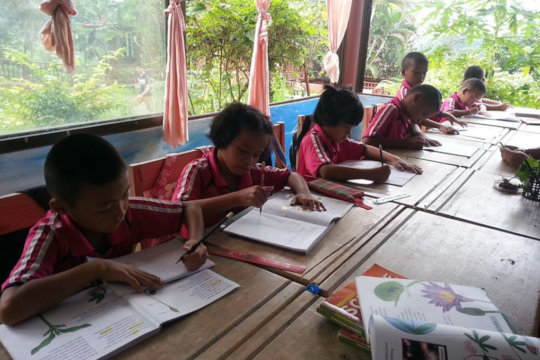 Dear Children's Sponsors,
Thank you for your generous donations to support our children. Here we would like to point out that those of you who sponsor our children on a monthly basis, you have already got the progress reports about them from our sponsorship department.
That said, this report is only for those of you who have made one-time donations for the children's sponsorship. Your donations have already been delivered not only to the kindergartners (Figure 2) but also to the children in primary school grade 1: drawing books and coloring crayons and pencils (Figures 1 and 3), because at this time the kindergartners still have usable drawing materials, but grade 1 students do not.
The children are very grateful for your support. Please share this project with your friends so that more people can take part in it.
Thank you for your support.
Kind regards,
Yaowawit Team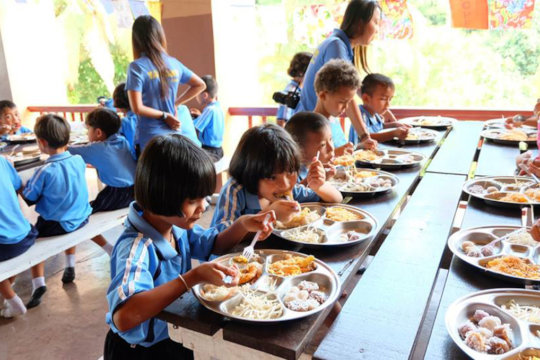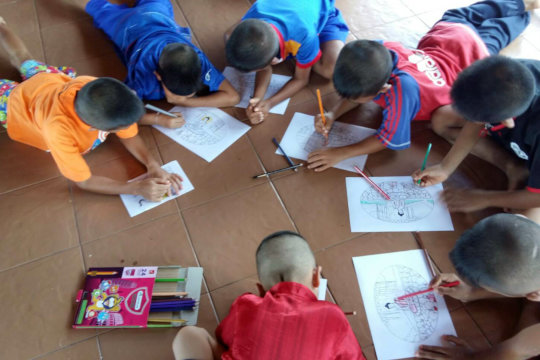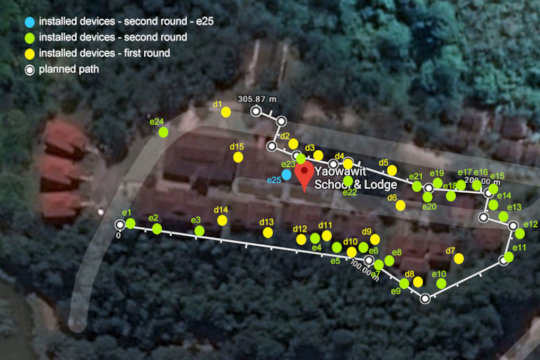 Dear Donors,
Last week we received one snake repellent device as a replacement for the damaged one. On Saturday, 23 November 2019, we installed this device near the kindergarten classroom (figure 2). Further work was done to check for any loose devices, and some were thus installed again (figures 3 - 5).
This device completed the 25-device set that we installed earlier (figure 1). Additionally, we have also ordered 10 more devices that we hope to receive in these coming weeks. Once we get them, we will install them soon afterward.
As you know, this project is still open for funding. Please share it with anyone who may be interested in supporting it. Your generous support will help protect 140 disadvantaged children who live at Yaowawit School from any risk of snakebites.
On behalf of the children, thank you for your generosity.
Kind regards,
Yaowawit Team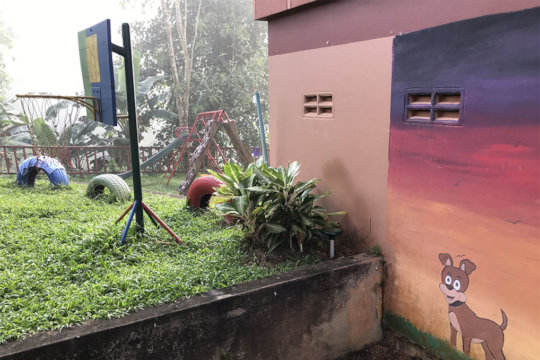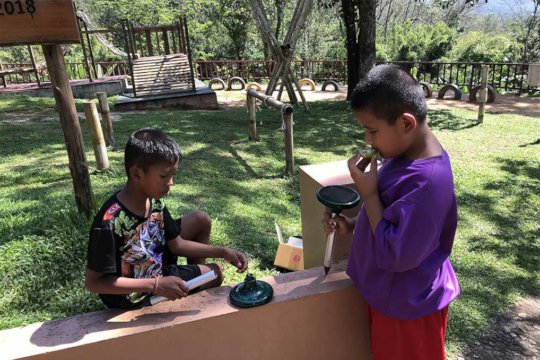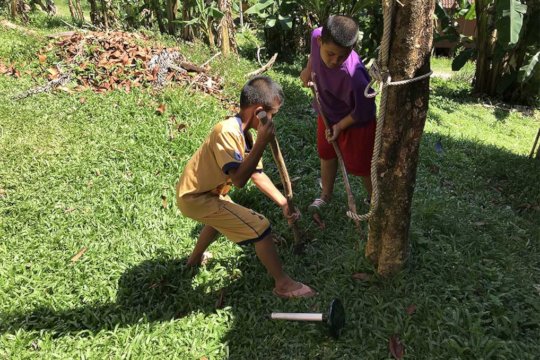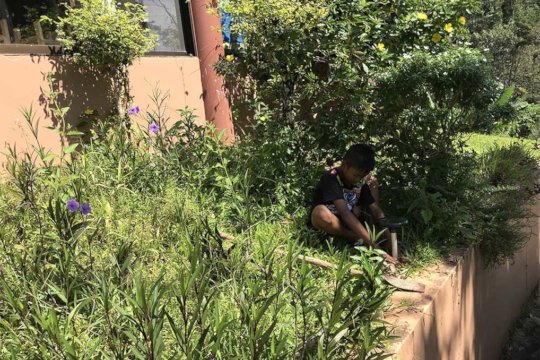 WARNING: Javascript is currently disabled or is not available in your browser. GlobalGiving makes extensive use of Javascript and will not function properly with Javascript disabled.
Please enable Javascript
and refresh this page.