Earlier this year, we were thrilled to collaborate with the organisation School In A Bag. Thanks to their support, 150 children at CENIT received brand new school bags filled with everything they need from pencils to protractors. The children have benefitted not only from having all the items they need for their school and homework, but they also enjoyed a bit of a motivational boost!
Albrecht and Veronica (members of ViaNinos in Germany) visited CENIT over the Christmas period and reported back on all the projects. Thanks to your support, we are financing the salary of one outreach worker, who is doing a fantastic job along with volunteers out and about in the markets identifying working children and supporting them and their families to create pathways out of poverty.
CENIT are always looking for new volunteers - if you'd like to find out more about volunteering, contact info@vianinos.org. CENIT have also been recruiting more Ecuadorian volunteers through the local university's social action programme.
Thank for your interest and support.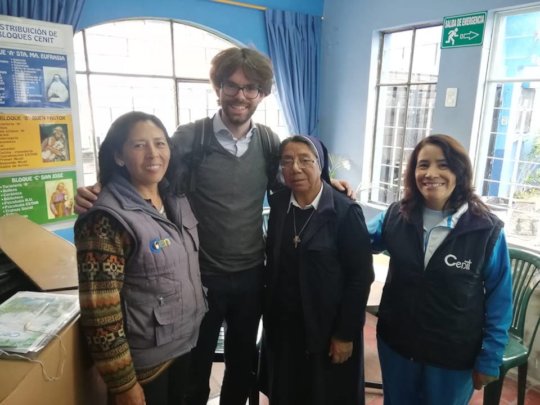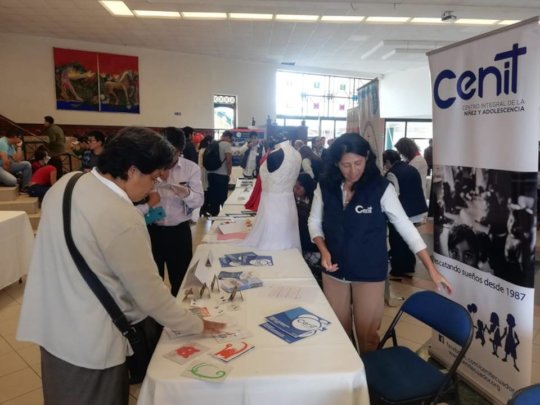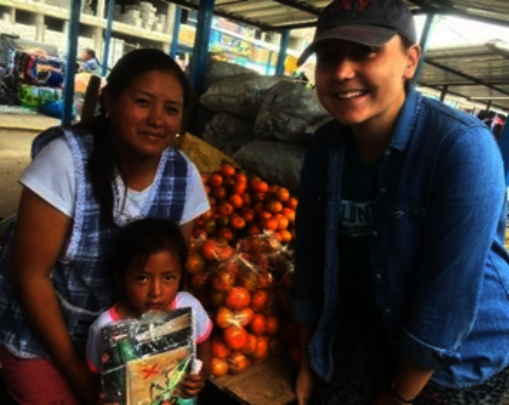 Thank you all for contributing to pay for the salary of the third outreach worker at UBECI.
If you would like to continue supporting the project you may want to consider setting up a recurring donation. Even 5-10 pounds a month would make a difference!
With your support the outreach workers have been able to continue their valuable work in the markets of Southern Quito and help an even greater number of children…
reducing working hours amongst the children
growing school enrollment levels
fostering physical and logical thinking development
providing medical care catering to needs, getting parents involved in their children's health
educating the children about their rights and how to exercise these.
The number of children needing assistance and participating in market outreach programmes led by the 3 outreach workers, supported by Ecuadorian and international volunteers, continued to grow in 2018, increasing by 5% to 686. UBECI was able to continue providing educational and recreational activities to children in a safe environment, also helping child labourers and their families with matters relating to school entry and access to healthcare.
Thanks to UBECI's efforts most children are now attending school.
Through careful planning of activities and themes for the playgroups by the social workers, the children have further developed their cognitive and motor skills and social and emotional wellbeing. Topics covered in 2018 included self-esteem, solidarity, prevention against abuse, education, risks of abduction and people trafficking. This last year has unfortunately seen an increase in the incidence of cases of abduction, and people and organ trafficking in the poorer areas of Quito.
Through regular contact with the outreach workers in depth support can be offered as needed. Staff and volunteers identify issues that the children are struggling with and tailor preventative and practical workshops and campaigns to address these. In 2018 UBECI worked on a number of campaigns including the dental programme (with a focus in 2018 on older children with severe dental problems), personal and social activity focussing on the importance of the children's personal, social and emotional spheres, and school kits.
ViaNinos and UBECI extend their thanks to you all for choosing to support their projects by funding one of their outreach workers and helping the organisation extend its reach to more children in need. We hope we can count on your continued support going forward.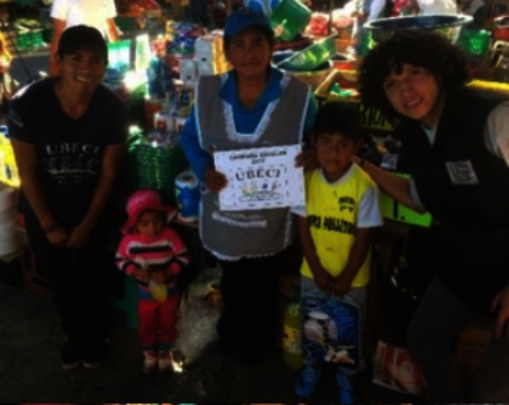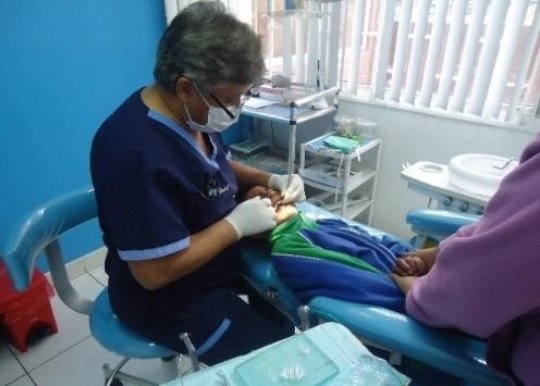 Links: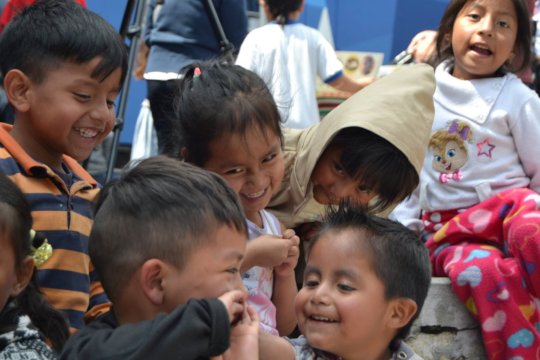 Once again thank you for supporting the street outreach programme at CENIT. Thanks to you the programme will run in 2019 too. If you would like to help us secure the long-term future of this project, please consider becoming a regular donor.
Things have been going great at CENIT and they are enjoying a well-earned break over the Christmas period ready for the start of a new year. The street outreach programme and the support CENIT offers will enable many more children to enjoy more time playing and learning and less time working and on the street.
At the end of last term, the children celebrated a day of friendship with a special event at CENIT and it looks like a good time was had by all. If you would like to join in the fun and help out, why not consider volunteering?
Lastly, from all of us at ViaNinos and all at CENIT, we hope you have had a good holiday and wish you a very happy and healthy new year!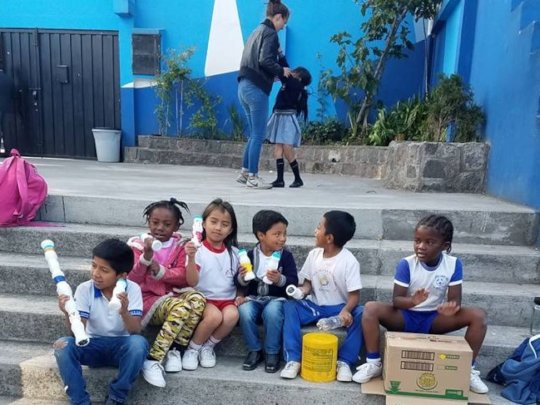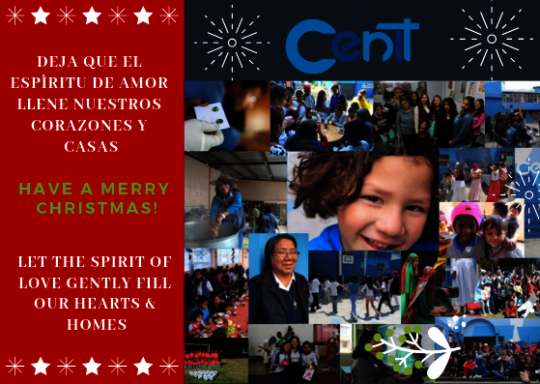 WARNING: Javascript is currently disabled or is not available in your browser. GlobalGiving makes extensive use of Javascript and will not function properly with Javascript disabled.
Please enable Javascript
and refresh this page.