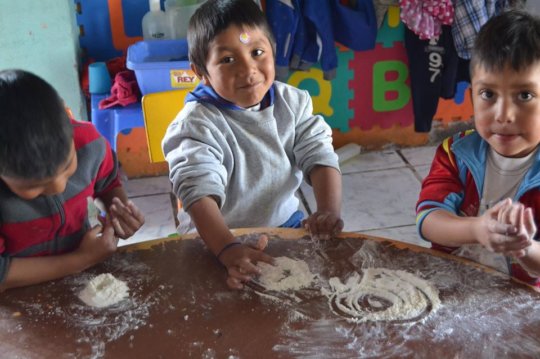 The street outreach programme facilitates the first contact that CENIT has with working children. Outreach workers identify vulnerable children and approach their parents or legal guardians to find out more about their situation. They also provide information about rights and responsibilities as well as services available.
Outreach workers invite these children to join the market playgroups where they participate in educational, recreational, cultural and sporting activities. In this way, they are able to build trust and better understand the problems and family dynamics.
Follow up work with families enables the outreach workers to offer support in the areas of healthcare, legal advice, education and social care. Through collaborating with public and private institutions, they enable children to realise their rights. For example, a frequent problem that they encounter is poor oral health, so they accompany children to the dentist for treatment.
Outreach workers also support children back into the school system. These children have dropped out of school for various reasons. CENIT's special school enables children who have missed out on some of their schooling to cover 3 years of primary education in 11 months. This accelerated programme helps them catch up and opens doors to secondary and further education or training.
For example, Mauricio, a young person who works with his mother in the mornings and goes to college in the afternoons. He is very motivated to pass his exams, progress and help his mother and brother in a more sustainable way.
Thank you to the fantastic outreach workers at CENIT for all they do and thank you, our supporters, for making this possible.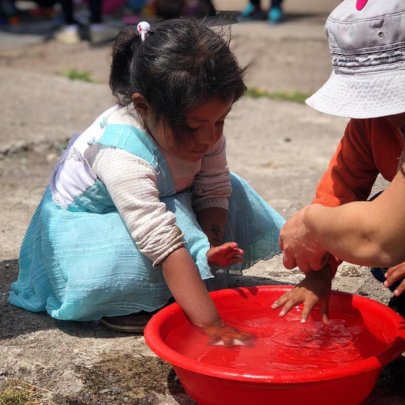 Thank you again to all those that supported us with the campaign this summer and sponsored ViaNinos on their recent cycling challenge London-Windsor-London in 1 day!
Thanks to your help we will be able to continue financing the 3 outreach workers at UBECI for another year. Their work is at the heart of our partner organisation's work. Every day they make their way to the distant markets of Southern Quito, managing the playgroups on site, training the volunteers, meeting families to discuss their children's educational and wellbeing needs, taking the children to a doctor when needed. Every time I visit our projects in Quito I am struck by the dedication, passion and resilience of these outreach workers, and the effect and impact of their work in building the self-confidence of the poor children they help and opening the door to a better future for them.
We really appreciate your continued support!
Thank you.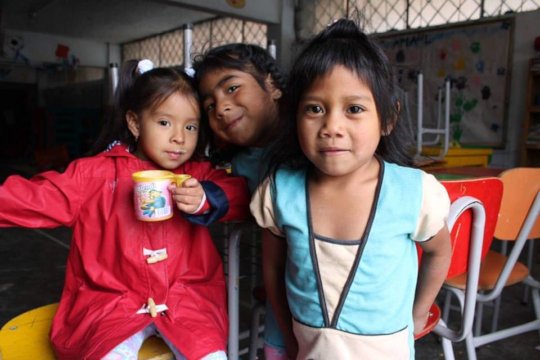 Thanks to your support in 2018, we were able to raise enough funds for CENIT to run the street outreach programme at CENIT. This means that our partner organisation, CENIT, has been able to support school age children working in the markets of Southern Quito into the education system and preschool children with educational and recreational play groups in preparation for starting school in a safe environment. The children are also taught basic hygiene habits and are accompanied to the dentist or doctor as needed.
Street outreach is the important first stage of a process of supporting children through the education system. In the long-term, these children will be able to access education and training, which will allow them to secure employment, break the poverty cycle and lead a life of dignity.
Maintaining the funding for this and other key roles over time is an enormous challenge for us at ViaNinos. We have started fundraising for street outreach to run in 2020, so please support our new campaign. You might like to consider a small recurring donation to help us secure the future of the project. Alternatively a one-off donation would be very welcome too! The great news is that if you donate between the 12th and 16th August, Global Giving are matching your donation 60%!
Thank you as always,
Bridget and the ViaNinos team
Links:
WARNING: Javascript is currently disabled or is not available in your browser. GlobalGiving makes extensive use of Javascript and will not function properly with Javascript disabled.
Please enable Javascript
and refresh this page.