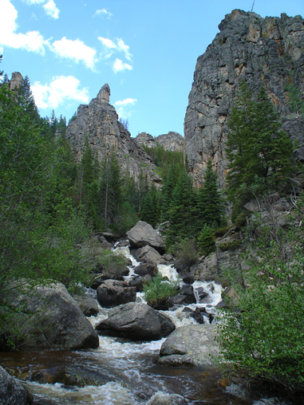 The National Wildlife Federation (NWF) continues to make excellent headway in reducing conflicts between wildlife and livestock on public lands. Due to the amazing success of the program and support of our donors for our work in the northern Rockies, we've been able to expand our Adopt-A-Wildlife Acre program to the southern Rockies. Last month we were able to complete our first grazing retirement in Colorado, laying the foundation for a successful expansion of our program and securing substantial additional habitat for wildlife.
We recently completed a grazing agreement with a private grazing permittee to address a prolonged conflict between livestock and wildlife that has been taking place outside of Steamboat Springs, Colorado. The focus of this effort is the Sarvis Creek North Allotment on the Routt National Forest, which encompasses 31,000 acres in the USFS Sarvis Wilderness Area.
In particular, the geography of the allotment requires extensive management effort to move cattle outside of the Sarvis Creek drainage. This fact has resulted in the concentration of cattle in and around Sarvis Creek, resulting in streambank erosion, stream incision, sedimentation and damage to the fishery located in the Wilderness Area. The Sarvis Creek area also hosts prime fishing and hunting territory, and is increasingly sought after by hikers and wilderness enthusiasts during summer months.
The concentration of cows in the drainage has led to conflicts with recreationalists and additional management investment from the USFS to assure that access to the Wilderness Area is maintained. With increasing recreational use anticipated from nearby Steamboat Springs, conflicts between grazing and anglers, hunters and other recreationalists is likely to grow. Lastly, the concentration of cows along Sarvis Creek has led to trespass into the adjacent Sarvis State Wildlife Area. Due to grazing issues on the Sarvis Creek North Allotment, the Wildlife Area has seen a decline in conditions resulting in impacts to wildlife habitat and recreation.
This agreement seeks to find an equitable solution for livestock and wildlife interests. This market approach recognizes the economic value of livestock grazing permits and fairly compensates the producer for retiring their lease. We are excited about the future prospects of our work in Colorado and securing critical habitat for species such as bighorn sheep, trout, elk and deer.
*In addition to our expanded work in the southern Rockies, in February NWF's Northern Rockies Regional Center released a report titled, "Bighorns, Big Risks", documenting the decline of Montana's treasured bighorn sheep population. Most notably, 39 of Montana's 46 bighorn sheep populations are at risk of disease exposure from domestic sheep.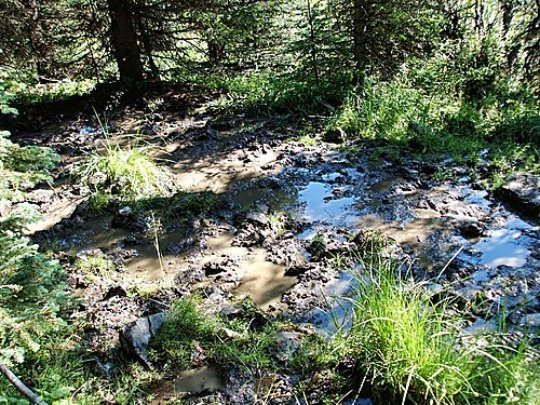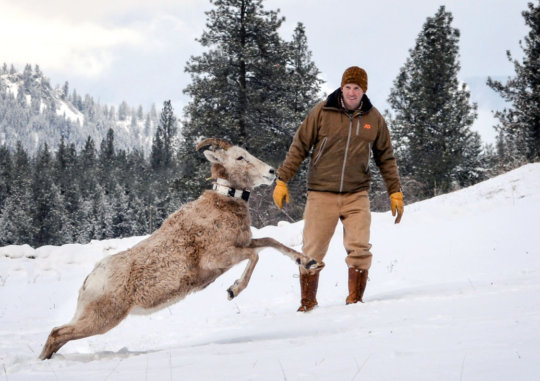 Links:
Attachments: