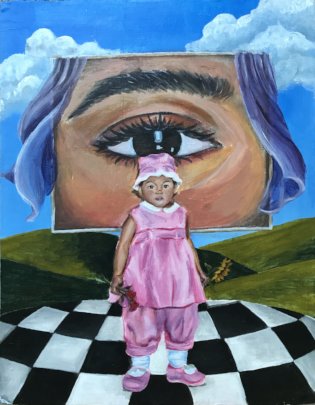 Each year POPS the Club students and alumni create poetry, stories, essays, painting, photographs and mixed media artwork in their clubs--inspired by our volunteers, our guest speakers, and by their fellow students' work published in our six collections published since our founding.
This year's collection is special for it will be published by Out of the Woods Press. The collection is special in other ways too as it features work by members from 14 schools in four states. As we received submissions, we were astonished--we always are--by the power and wisdom in the work.
One special submission this year came from a member of the very first POPS club launched on February 13, 2013. For seven years this young man has continued to be part of the ever-growing POPS family, and this year he visited the Venice club to celebrate POPS' birthday with the club members at Venice. When he arrived he said, "I'd like to share my newest poem with you, for Valentine's Day..."
We want to share John Bembry's poem with you, a taste of what's to come in the new anthology, Dream Catchers, to be released in October.
I'm Looking for a New Heart
Mine is damaged beyond repair/It works sometimes or never,
Or when it wants to
It doesn't do well with anger./It will erupt like a volcano burning friendships or itself.
It doesn't show too many emotions./It feels cold in my chest and it tends to make me numb.
It seems to react to pain more than anything./Having a fun memory can trigger the pain it once felt.
It enjoys darkness and solitude.
I've put a lot of work into it./It was almost completely broken.
Not sure if this is how a heart should feel.
If anyone has a heart and doesn't mind lending it, that would be great./I can't physically take it, of course,
But maybe it can mend mine into what it should be.
It takes so much will power and focus on the future to not let it affect me mentally.
At least I know my mind is strong.
As for my heart, it's going to take a lifetime of treatment to return it to normal.
If it ever has been.
I just hope to feel true happiness one day.
Like John's poem, the work our students' produce reflects the power of the bonds they've created, the trust and inspiration created in the clubs.
[All students and grads] participating in this report and in our publications have provided written permission, either themselves for those over 18 or from their parent or guardian for those under 18, for POPS to use their full names.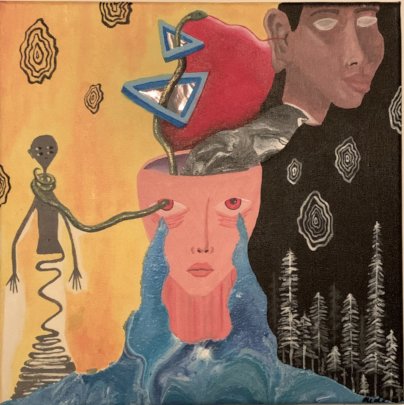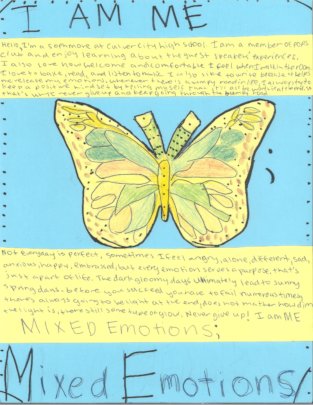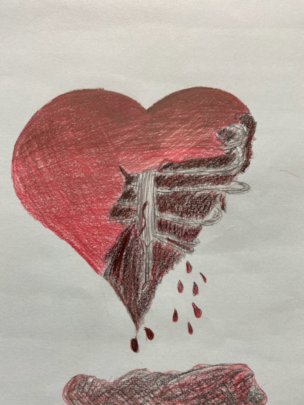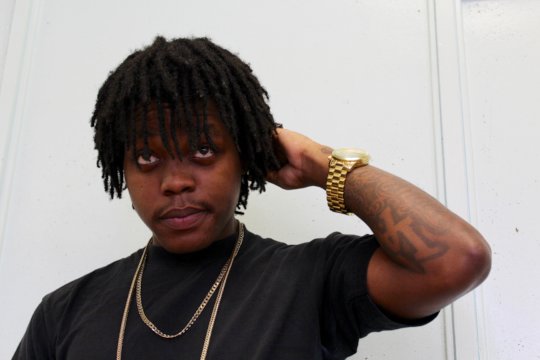 Links: