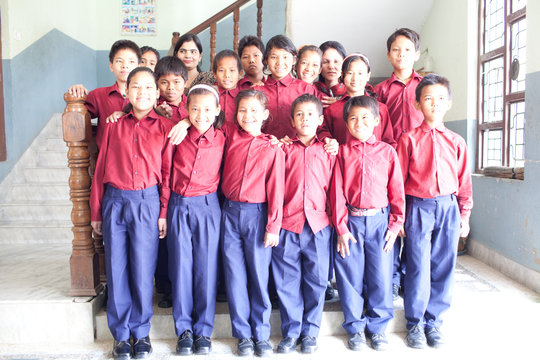 Dear GlobalGivers,
As you will surely know by now, Nepal was rocked by a massive earthquake on April 25, killing more than 8,000 people, injuring more than 23,000, and destroying hundreds of thousands of homes. Aftershocks, some almost as severe as the first quake, have continued to make buildings unsafe and disrupt lives in and around the Kathmandu valley.
GoodWeave's Hamro Ghar was not spared, although I am so happy to tell you that none of the children living there were harmed. The building, however, has been seriously compromised with cracks in the walls and a broken water filtration system and power generator. We have set up a safe place for the children at the ground level, and are taking very special care of them, while also attempting to track down the whereabouts and circumstances of their families.
GoodWeave staff are working tirelessly, even in the face of their own personal losses, to ensure that all of our Hamro Ghar residents are well cared for and that they are continuing with their schooling and other activities. It is so important to ensure that they have a sense of normalcy and stability during this time.
Thanks to you, GoodWeave is able to provide this safe space for rescued children to thrive – a place that is more vital now than ever before. In the aftermath of disasters such as this one, an increase in exploitation and trafficking puts children at greater risk. While GoodWeave is working to prevent more children from being pulled into the cycle of child labor, because of your support, Hamro Ghar can continue to provide a safe and nurturing place for any children who are rescued – children like Sujan.
Sujan was discovered working in a carpet factory by GoodWeave inspectors in March. At only 11 years old, he already had a long history of work, having spent several years as a waiter and dishwasher in a hotel before being brought to a carpet factory by a hotel customer. Sujan used to go to school, but when his father was killed by his uncle over a money dispute, he dropped out and went to work to help his mother and three siblings make enough to survive. At the carpet factory, he was made to work from 4 am until 8 pm every day, enduring harsh conditions and verbal abuse from his employer.
Now, at Hamro Ghar, Sujan has been able to return to his schooling. He is happy to be there, and is learning to read and write. Thanks to you, Sujan is able to be a child again.
As Nepal begins to recover and rebuild following the earthquake, GoodWeave will continue to help children like Sujan to have a safe place to call home – a place to learn, and play, and grow.
Thank you for helping children like Sujan to have a chance for a happy future!
With gratitude,
Nina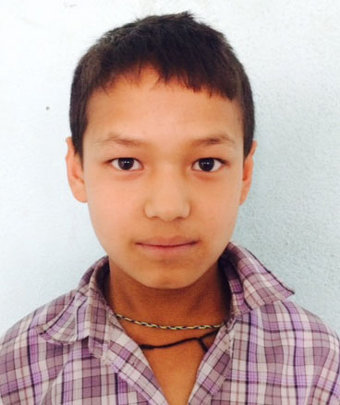 Links: