Dear GlobalGiver,
Thank you for your support of our campaign to build a new Hamro Ghar. Our team in Nepal has been working tirelessly since the earthquake to help communities rebuild their lives, and while we are eager to realize our dream of a new Hamro Ghar that will serve even more children recovering from exploitation and abuse in the carpet industry and beyond, our focus has necessarily remained on the pressing needs of families still struggling to regain stability. With much yet to do for earthquake-affected weavers and their children who are faced with the prospect of another winter in temporary shelter, we are suspending our campaign to rebuild Hamro Ghar until next year.

Your generous donation will still make a significant difference in the lives of "carpet kids" currently living at the existing Hamro Ghar facility. Thankfully, we were able to repair the damage the facility sustained in the earthquake, ensuring all children who reside there are safe and supported – with your help. Building a new Hamro Ghar remains our dream, and we hope you'll join us in achieving that dream in the coming year.
We also encourage you to check out our other GlobalGiving project, Rehabilitate rescued child slaves in Nepal, to find out how you can help us to support the ongoing needs of the "carpet kids" who reside at Hamro Ghar. For other ways to keep up with GoodWeave's work, please check out our website, sign up for our newsletter, "like" us on Facebook, or follow us on Twitter.
On behalf of the children, women, workers, companies and entire communities your compassion has and will help, thank you again for your support. We hope you will continue to be a part of the GoodWeave family.
With gratitude,
Nina Smith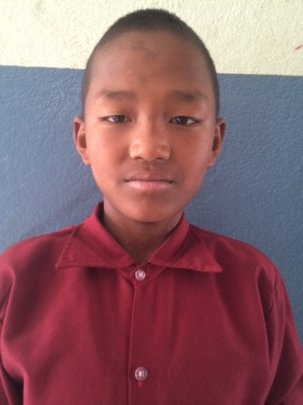 Dear Global Giver,
Since January, Hamro Ghar has welcomed the arrival of 51 children (18 girls and 33 boys), serving as a one-stop-shop where child laborers get the comprehensive support they need to begin to imagine a new tomorrow. Among those who currently call Hamro Ghar home is Dorje, the first child remediated under the Better Brick Nepal initiative. As part of their routine inspections of participating brick kilns, GoodWeave inspectors found the 12-year-old boy loading bricks into sacks carried by a donkey. Originally from a poor family in central Nepal, Dorje traveled to India to find work with a friend and escape his abusive father. After meeting a man who managed the donkeys for a brick kiln in Nepal, the boy was trafficked back to his native country where he worked from 5am to 4pm daily, earning less than $30 per month.
Like all children at Hamro Ghar, Dorje received immediate medical care and mental health counseling upon his arrival. He now has a safe place to sleep, enough food to eat, and clothes and shoes to wear. He is eagerly embracing the center's accelerated learning classes that are designed to help him close the years-long gap in his studies so he will one day be able to join his classmates in public school. Dorje also joined other children at Hamro Ghar in learning about World Environment Day and World Day Against Child Labor in June. Participation in special events like these empower children to tell their stories and learn about their rights and responsibilities to make their communities stronger and safer for all.
While Dorje is happy at Hamro Ghar, he very much misses his grandmother whom he hasn't seen in over a year. He is looking forward to visiting her with a GoodWeave social program officer soon. We work closely with family members to safely reintegrate former child laborers into their home communities if at all possible. In fact, 34 children have been reunited with their families so far this year. We hope Dorje will be living with his family again soon, at which point we will continue to support his education at his local school and monitor his well-being with periodic visits until he graduates from 10th grade. But if a safe environment at home does not exist, Hamro Ghar's doors will remain open to Dorje until he is ready to pursue higher education, vocational training, or seek employment following his education.
With the profound effects of last year's earthquake and the Indian blockade still being felt across Nepal, the need for comprehensive support services for child laborers remains acute. Hamro Ghar is able to extend these life-changing services to Dorje and so many other children because of your generosity and compassion, and we remain profoundly grateful for your support.
Sincerely,
Nina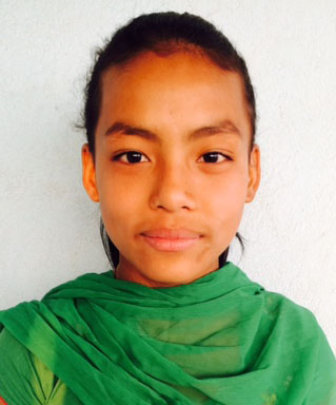 Dear Global Giver,
Perhaps there is no better place to celebrate World Day Against Child Labor than at Hamro Ghar. June 12th is celebrated like a holiday among the rescued child laborers who have lived through the emotional and physical trauma that statistics cannot capture. Thanks to supporters like you, they also know the excitement of returning to school and pursuing a future full of hope and promise.
To commemorate this important day this year, the children at Hamro Ghar performed dramas, advocated with policy makers, and participated in a "walkathon" to raise awareness of child labor and push for improved strategies to keep children in school rather than working on carpet looms and brick kilns. In fact, two GoodWeave-supported children joined a delegation that met with Prime Minister K.P. Sharma Oli to share their experience and encourage greater government commitment to ending child labor.
Next year, GoodWeave hopes to celebrate World Day Against Child Labor by completing its fundraising campaign to rebuild and expand Hamro Ghar that will be able to serve vastly more child laborers as they reclaim their childhoods and their rights. The groundbreaking would take place shortly thereafter. We are working hard to raise the funds to reach our goal, but in the meantime, we thought you might be interested in meeting Sarina, a recent arrival at Hamro Ghar. Now 12 years old, Sarina was forced to quit school after third grade and work in a carpet factory to pay off her parents' debt. At the carpet factory her days were filled with taunts, beatings and work – 16 hours of work every day. She was found weaving carpets by a GoodWeave inspector and brought to Hamro Ghar where counseling and psychological care are helping her move past her abuse. GoodWeave staff share, "Sarina had a very hard time at the factory … Now, she likes to play and dance. She aims to be a dance teacher in the future." With new-found stability, support and education, Sarina has a bright future ahead of her.
Gratefully,
Nina
Links:
WARNING: Javascript is currently disabled or is not available in your browser. GlobalGiving makes extensive use of Javascript and will not function properly with Javascript disabled.
Please enable Javascript
and refresh this page.