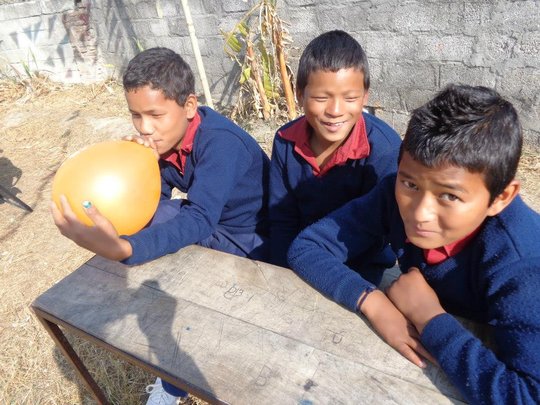 Dear GlobalGivers,
Every child that we rescue is in a desperate situation. But some of the boys and girls we find and save (with your support) are actual slaves with a debt hanging over their head that has turned a person into property.
This is one of those stories. On November 21 of last year, GoodWeave inspectors found 13-year-old Bijay in a Kathmandu carpet factory. From a poor family, he used to deliver cylinders and do other household work while still going to classes. But when Bijay's grandfather died, the financial burden grew and he had to quit school entirely.
Shortly thereafter, a "contractor" came to his village and persuaded his parents to send Bijay to a carpet factory in exchange for 4,000 Nepalese rupees, the equivalent of $41. Bijay later told our social workers: "I really didn't want to do weaving work. But nobody was there to hear my voice."
Bijay worked from 4am to 9pm with one hour for mealtime. He tied thousands of knots. He was regularly beaten, especially when the contractor accused him of being too slow. He barely had room to move in the cramped quarters.
Since that day last winter when Bijay came into our care, GoodWeave has provided medical check-ups, academic opportunities, and most importantly, we listen to his voice. His dream is to continue his education and to be a doctor to "help the needy sick people."
Thank you for enabling GoodWeave to support children who are victims of modern slavery and to hear their voice for the first time.
With profound gratitude,
Rebecca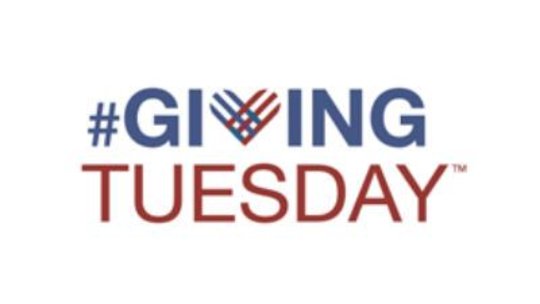 Dear GlobalGiver,
We are proud to let you know that our project has been selected to be part of Microsoft's 2013 YouthSpark Initiative! Here's what that means and why we're so excited:
Microsoft's team handpicked projects which empower youth to imagine and realize their full potential through education, employment or entrepreneurship. And to support these projects, Microsoft will match donations this #GivingTuesday. So a gift today to Rescue and Educate "carpet kids" in South Asia will go twice as far!
The nitty gritty:
The campaign runs December 3rd at 12:00pm ET through Decmber 4th at 11:59am ET, or

until their $250,000 in matching funds run out

.
Last year, matching funds ran out in about an hour! Please give as early as you can to be sure your gift is doubled.
Matching is dollar-for-dollar, up to $1,000 per donor per project.
This only applies to online donations.
We know there are many worthy causes to give to this holiday season. We hope you'll consider us among them. It will help us go twice as far and be doubly ambitious in the year to come as we work to emancipate and educate children in the most dire of circumstances.
Best wishes for a joyous holiday season,
Rebecca Shaloff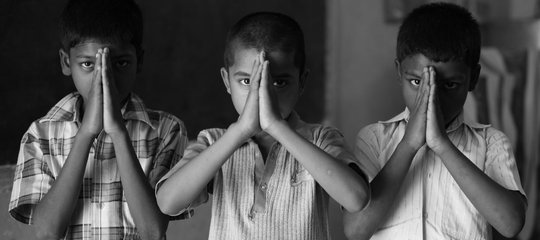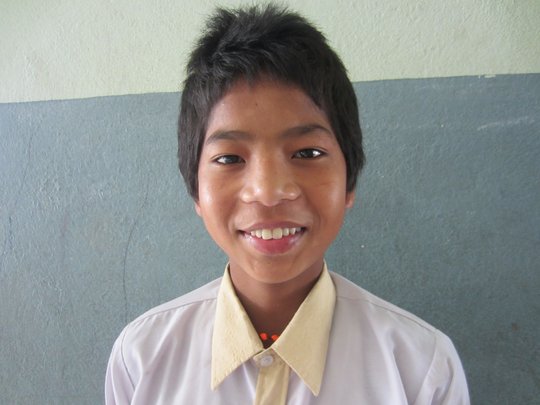 Dear GlobalGivers,
This morning I woke up to a wonderful message from our partners in Nepal with the attached pictures and the following subject line: "Dashain wishes from Hamro Ghar kids."
Hamro Ghar (meaning "Our Home") is the transit center in Kathmandu for rescued child weavers that you help support. And Dashain is one of the most auspicious and most anticipated festivals in the Nepalese annual calendar. It commemorates the victory of the Goddess Durga, in all her manifestations, over the demon Mahishasura and more broadly, good over evil. For Hindus, the holiday is an important reminder of the universal principles of truth, justice and virtue that prevail over deception, injustice and wickedness.
Throughout the country, you will see people flying kites or enjoying bamboo swings, both of which are featured in the beautiful pictures drawn by our beneficiaries, including Ishwor. On July 25, 2013, our inspectors rescued him from a carpet factory where he worked from 4:00 a.m. until 9:00 p.m. Now, Ishwor wants to become a policeman so he can "punish all who do illegal activities" like the contractor who held him in debt bondage.
Perhaps Ishwor takes inspiration from Durga. From all of us and all the kids at Hamro Ghar who you've helped to triumph over injustice -- we wish you a happy Dashain!
Rebecca Shaloff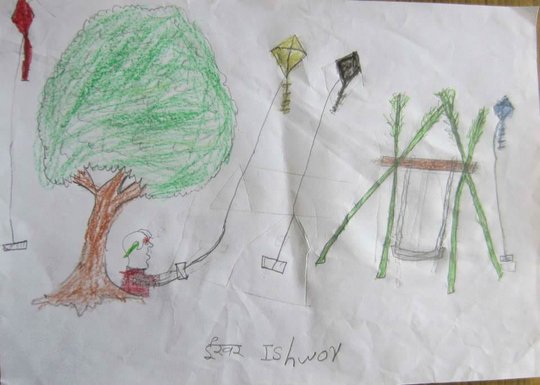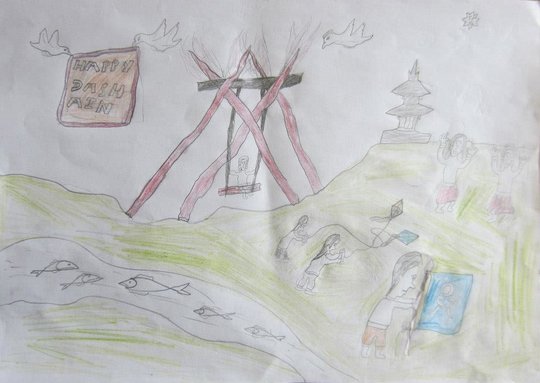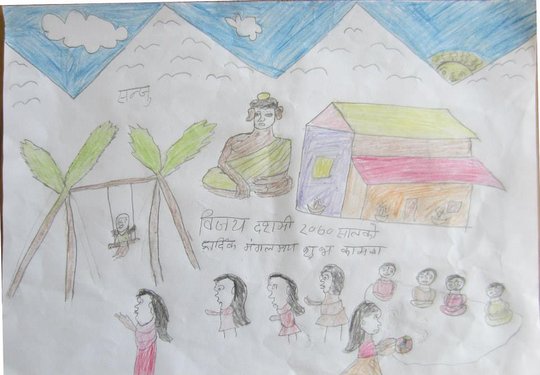 WARNING: Javascript is currently disabled or is not available in your browser. GlobalGiving makes extensive use of Javascript and will not function properly with Javascript disabled.
Please enable Javascript
and refresh this page.