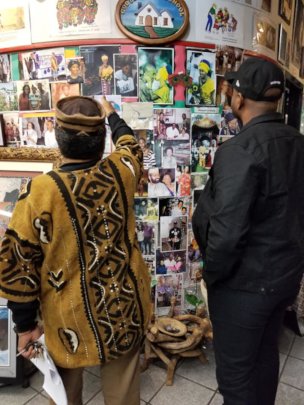 We are happy to say that we finally have our story prompts available on the Memria platform, which will help us continue the work of gathering essential feedback from the community and our stakeholders. The link will be included a little further down because we would also like to hear from you.
During this time, we have been building partnerships and having conversations with the community. One of our challenges has been technical, so we are very excited that Calpine is donating some expert IT assistance. Their volunteer team will help us work more efficiently by updating our hardware, software, and network. Over the last few months, we've had several network failures which disrupted our phones and computers for multiple days. Calpine's assistance will help further our ability to collect and share the stories that have helped shape our community for the last 50 years.
While we are updating our IT network, we are also growing our community network. We have developed a new partnership with one of the local community civic associations and have been hosting monthly meeting at our Nia Becnel Family Center. Houston is a growing city, and new people are continuously moving into the community. Our new partnerships help us keep up with the changing needs of all our stakeholders.
In April, we hosted a Community Commitment meeting where we received thoughtful and informative feedback. We also received the commitment of about 30 community stakeholders, including residents and business owners, who want their voices… and actions to impact the future of SHAPE.
We received a special surprise in March, when SHAPE was chosen as the event space for the album and movie release of recording artist, Solange. She visited the center and hosted a forum, which has brought more attention to our historic center and work.
As we continue to grow and prepare for the future, we would love to hear from you. Below, you will find the link to our feedback project, We SHAPE History: Let Your Voice SHAPE the Future. And, if you have any questions or comments, please don't hesitate to reach out to us. Thank you so much for your continued support!
Links: