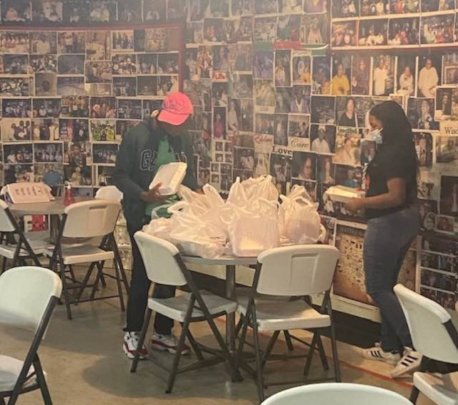 Although Houston has re-opened many more businesses and public spaces since our last report, SHAPE continues to follow the most cautious guidelines, and we have only partially returned to our regular programs. During this time, SHAPE has also turned 51 years old!
As we plan for our "new normal," we are engaging with community stakeholders either virtually or through small socially-distanced gatherings. Our first meeting included 5 stakeholders who focused on outlining our new organization structure and determining which programs and activities we can sustain. We will continue to meet every two weeks, or as needed, bringing in additional stakeholders to contribute to the process.
In the meantime, we have maintained meal deliveries to elders, averaging 20-30 meals that we deliver three days a week. We have also established community outreach that allows us to check in on those who are still primarily home-bound. In addition, we host "Grab & Go" events at least twice a month and provide groceries, cleaning supplies, youth items and other necessities. These mass distributions service 300-500 community members. Additionally, we distribute approximately 100 disposable or reusable masks each week, as supplies last.
Your generous donations are helping us to ensure that our communities feel safe and supported as we all work through creating some sense of normalcy out of the unknown. We are excited to continue working with you and our stakeholders to carry on a legacy of service.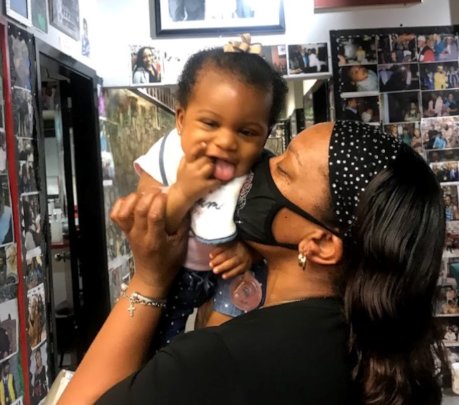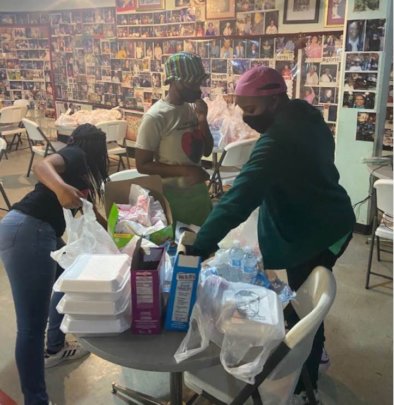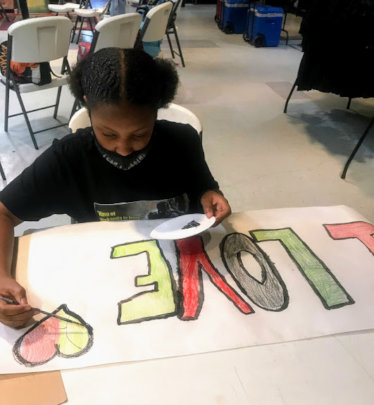 Despite interruptions due to the coronavirus pandemic, we were able to complete a successful summer program. Now that the fall semester has started as a virtual learning environment, we have made adaptations to help suit the needs of the community.
Our maximum enrollment has been reduced from fifty students to twenty so that we may continue to use social distancing, and our current enrollment is twelve. We have also expanded the After-School Enrichment Program, which now lasts the full school day. Since not all children have access to computers and internet, our computer lab serves as a virtual learning center where the children are able to connect with their online schools. Even for children who have the necessary equipment, they may not have at-home supervision and security during their school hours.
There have been a few challenges with internet speed and connectivity, but your support is helping us work through these issues. Another challenge has been ensuring that we have enough laptops. Our computer lab was not originally set up for social distancing, so as enrollment increases, we will have to set up other spaces in the building to serve as mini-computer labs or get more laptops.
Aside from the virtual learning programs, we continue to support the community by weekly distributing 200-300 hot meals, groceries, masks, and other needed supplies. We know that there will be additional changes in October when children will be able to attend school in-person, but we are not sure how that will look yet. We do know that with your support, we will continue to meet all of the challenges of this time.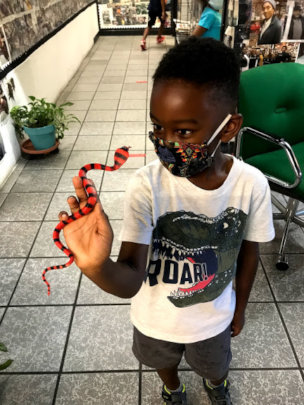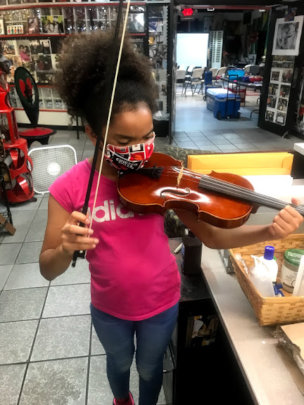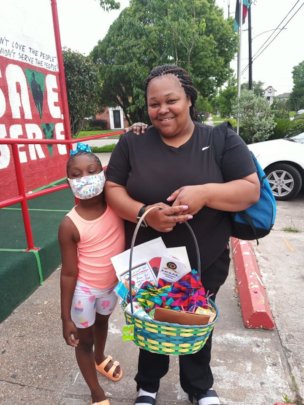 SHAPE Community Center is so grateful for all of the support we have received during this time. As with the rest of the world, our operations came to an abrupt halt due to the coronavirus pandemic, but with help from your donations, we were able to quickly switch tracks and respond to those in need.
All of a sudden, we lost income from our events and event facility rentals, our onsite café and commercial kitchen rentals, our after-school program, and other donations; still we were so fortunate that contributions came in and allowed us to provide child care for essential workers, in addition to meals, transportation, masks, gloves, cleaning supplies, disinfectant, and reliable information to those in need.
It just so happens that we had recently purchased several hundred dollars' worth of bottled water for our youth fundraiser, and we were able to repurpose that supply to deliver 1-2 cases of water and other necessities to approximately 30-50 elders and other vulnerable individuals each week since March. Along with those daily deliveries, we also hosted five "grab-n-go" food and supply giveaways, which serviced over 1,500 families and individuals.
As our country reopens, we continue to move forward with caution as we restore SHAPE's regular programming in the safest manner possible. We wish you the best of health and happiness, and thank you again for all of your support.
WARNING: Javascript is currently disabled or is not available in your browser. GlobalGiving makes extensive use of Javascript and will not function properly with Javascript disabled.
Please enable Javascript
and refresh this page.