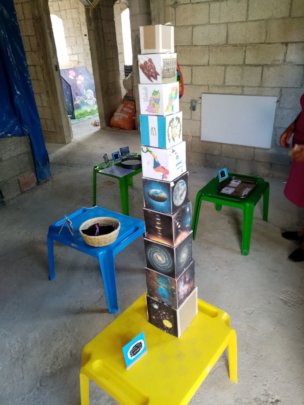 We hope this update finds you well. When we first conceptualized this project we envisioned leisurely game afternoons with groups of disadvantaged children in our community. Then the coronavirus pandemic erupted and changed the world as we know it. Since the coronavirus outbreak started more than 40,000 Guatemalan children have abandoned their studies. Many of these children live in the communities we work in. For those students who have remained in school, their education these past few months has been limited to packages of worksheets sent home from the schools. Once we saw the devastating effects the pandemic is having on children's education we began to seek training in Montessori education and we are currently developing learning modules in the style of a traveling hands on children's museum in an attempt to enrich children's learning and to help fill in the gaps the coronavirus has left. The funds you provided are being used to develop our first module, a science based exploration of the universe pictured in the photos in this update. Through this module, students will learn about the size of the universe; the order, appearance and sizes of the planets; the moon cycles, how craters are formed; some constellations and the basic steps of a scientific experiment. All while having fun! We hope to reach hundreds of children with each module and have plans for additional modules in areas such as the major organ systems and their organs, mathematics, birds, sea animals, landmarks of the world and more! To continue supporting this program or to recommend it to a friend, please click on the link below:
https://www.globalgiving.org/projects/play-it-forward-guatemala/
As always thank you for being a part of this great project!
Best wishes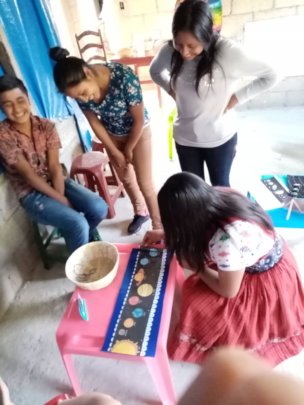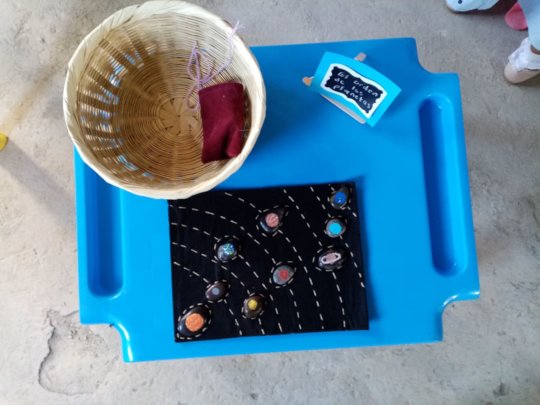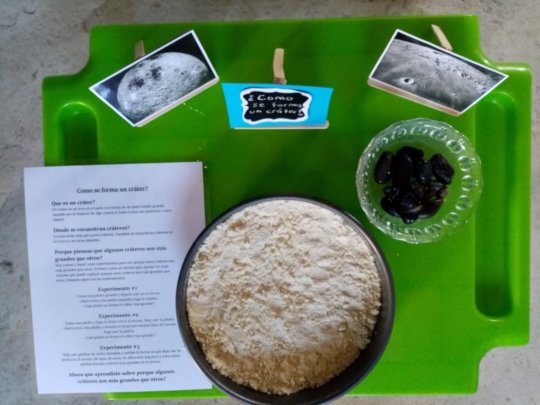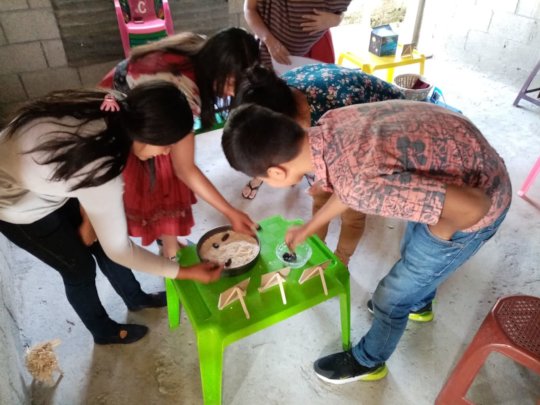 We hope this update finds you well. Due to the unforeseen circumstances surrounding the coronavirus pandemic, this project has been temporarily postponed. We had planned to continuing working with students in our local area schools teaching them about the devastating environmental effects of single use plastics and encouraging them to make eco-bricks in exchange for items to enhance learning in their classrooms. However, our area schools will have reduced in-class time to reduce contamination. In addition, the eco-bricks we collect have typically been used for our rainwater harvesting project. Funding opportunities for this project are currently scarce. While we are awaiting relief from coronavirus related limitations, we will be working on building and carrying out traveling, educational, participatory exhibits for children in our community to enrich their learning. Currently more than 40,000 Guatemalan children have abandoned school during the pandemic, many in the communities we work in. Click on this link to learn more about this great project and how you can contribute:
https://www.globalgiving.org/projects/play-it-forward-guatemala/.
As always thank you for your support.
Best wishes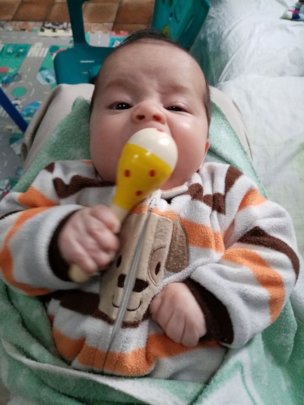 Apart from the challenges of our new lives living with the Covi-19 pandemic, these past few months have been a roller coaster for our organization. On June 2nd we welcomed our 3rd son. And then sadly on July 12th our family and team member Walter took his own life at the age of 18. He was an integral part of this pantry supply effort and accompanied our Director Luis to buy the pantry supplies, helped to organize the bags and then to distribute them to community members in need. Although he leaves a great hole in our family and organization we know we must continue on in his memory delivering supplies as long as there are donations as well as need in the community. Since Walter's death we have delivered pantry supplies to 119 families. But we couldn't do it with out the support of donors like you as well as withou community members who help us to identify people in need. This month through the help of Brandy from Florida and community member Loyda, we were able to bring pantry supply packs to 40 families in need in the rural village of Calderas. Agricultural communities such as Calderas have been really hard hit by the coronavirus pandemic as restrictions on movement and public transportation have prevented vendors from taking their goods to the market to sell as they normally would. These supplies are a life line and provide hope to families who are struggling to put food on the table. We give priority to families headed by the elderly, widows, single mothers, families with people with disabilites and people who have been layed off due to the pandemic, but others facing need are also eligible. Below you will find photos of some of the families who received pantry supply packs this month. You can see more photos of the families who have been blessed with pantry supplies through this link here: shorturl.at/lCLU3. Thank you for being a part of this effort. Your support keeps us moving forward!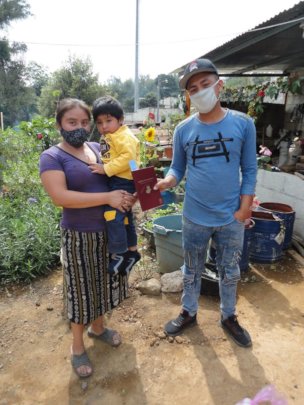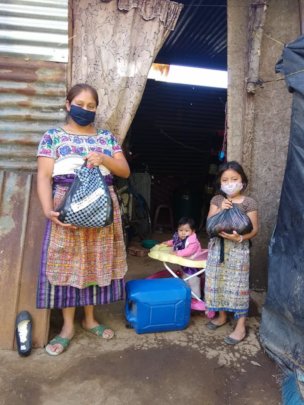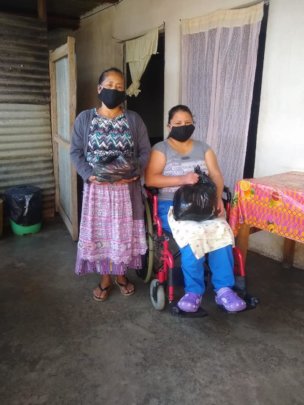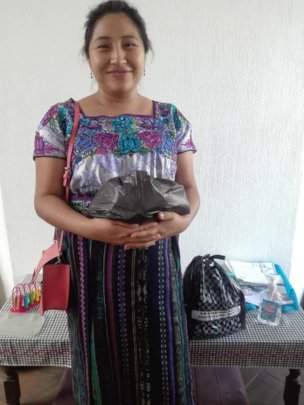 WARNING: Javascript is currently disabled or is not available in your browser. GlobalGiving makes extensive use of Javascript and will not function properly with Javascript disabled.
Please enable Javascript
and refresh this page.