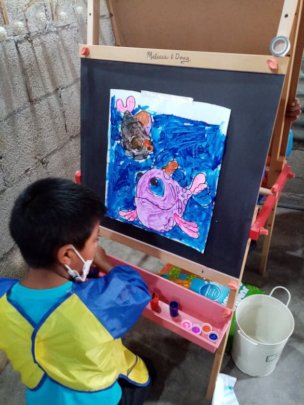 Greetings from our team here at Sharing Our Blessings in Guatemala! We hope this message finds you and your family well. We are writing this quick message to show you how we have been putting your donations to work. This month we have used donations to buy a preloved children's easel, paints, brushes and a giant coloring book. When possible we try to buy good quality, used items in great condition to help your donations make an even greater impact. The easel has been especially popular with the students in our weekly educational enrichment program and is a favorite activity each session. Below are some photos of the students enjoying and taking pride in making their paintings. Thanks for being a continued part of this great project.
Best wishes,
Colleen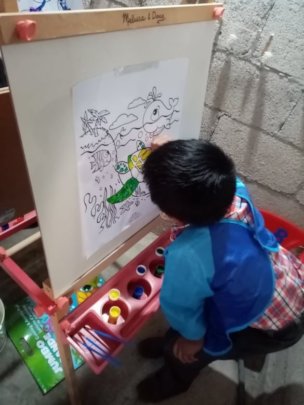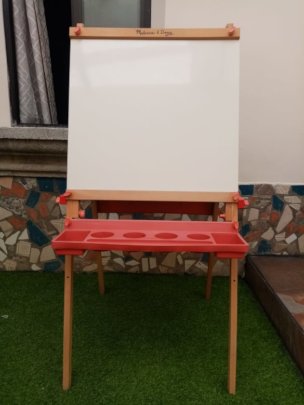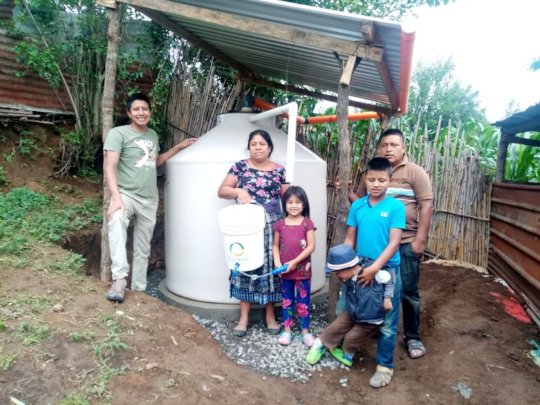 Greetings here from our team at Compartiendo Nuestras Bendiciones ONG (Sharing Our Blessings). We hope this update finds you well. Also we are happy to report that the first rainwater harvesting system has been built. This was just in the knick of time as the family has been borrowing water for most of their daily needs. With just a half an hour of heavy rain their new rainwater harvesting system fills up with enough water to last a family of 5 around 2 days or more. The family also received a new water filter so that their water is safe for human consumption. Next week we will begin construction with 2 additional families. Each of the families contribute to the labor involved in building their rainwater harvesting system so that they can have pride and enjoyment in contributing to their family's success. We will keep you updated on this great project and the progress and want to take the time to thank you again for supporting these families.
Wishing you the best,
Colleen Supanich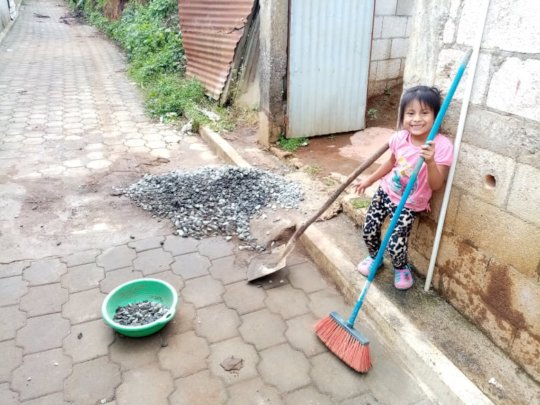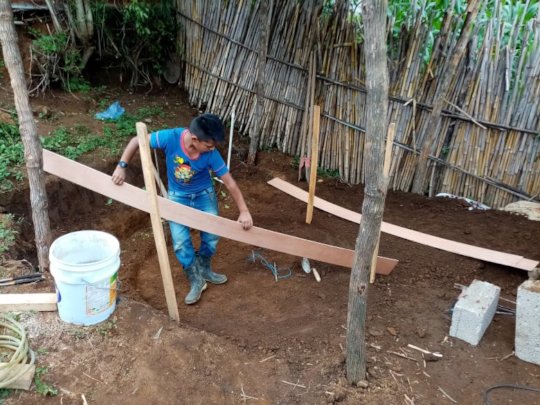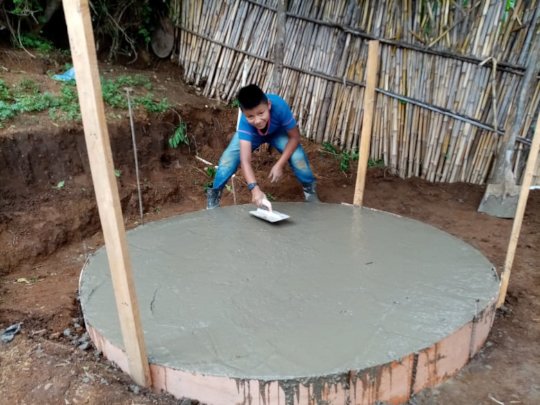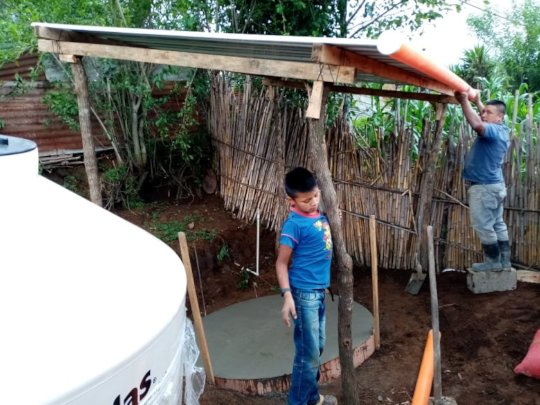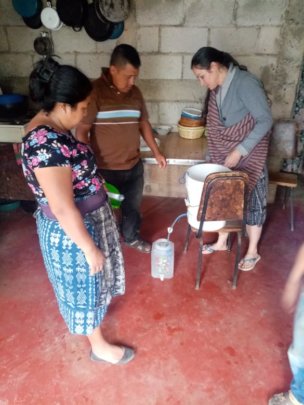 Greetings from our team here at Compartiendo Nuestras Bendiciones,
We are just writing to send a quick quarterly update on this project. Covid has proposed many challenges as well as many opportunites for our organization over the past year plus. Due to restrictions regarding Covid we are unable to encourage ecobrick making right now. However, we are currently saving donations to this project to complete our next school mural in our area once the restrictions are lifted. Hopefully by the next quarterly project update we will be reporting that we are ready to our work with a school in our area to exchange ecobricks for a mural for their school. We will keep you in the loop.
thank you for your support,
Colleen Supanich
WARNING: Javascript is currently disabled or is not available in your browser. GlobalGiving makes extensive use of Javascript and will not function properly with Javascript disabled.
Please enable Javascript
and refresh this page.