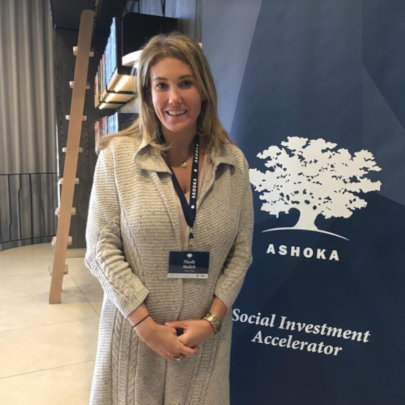 2018: Looking back; thinking ahead.
2018 was a year of tremendous growth for us at Project Maji; from fundraising campaigns and influencer endorsements, local press features and international partnerships. We expanded the Project Maji team and installed a record breaking 26 new water kiosks in rural communities, impacting the lives of 26,000 people!
We could not have achieved such heights without the support of each and every one of you; our donors, partners and patrons. On behalf of the Project Maji Team and communities we serve, I sincerely thank you all for your ongoing support and encouragement. By the end of this year, Project Maji will sustainably operate a total of 50 solar-powered water kiosks, serving more than 50,000 beneficiaries. Our mission to reach one million people by 2025 is now well on its way to being realised.
As we approach the new year, we continue to incorporate new technology and innovation into our solution; seeking new partnership deals and expanding into new territories in order to reach vulnerable communities who are otherwise underserved by local governments and left without agency. We hope that you will continue to follow us on this rewarding and inspiring journey, bringing sustainable, clean water to rural populations throughout Sub-Saharan Africa.

Scaling our Impact
Expanding geographically, we deployed a new cluster strategy, whereby we now install sites in three and four cluster communities, enabling us to have a vastly greater impact in the rural populations we serve. Through our comprehensive field work, it was discovered that people were travelling from neighbouring villages to access our Project Maji water kiosks; and so we endeavoured to bring our solution closer to those in need. Many of these sites were installed in the underserved communities of the Western Region, which caught the attention of several news agencies and media channels in Ghana. Numerous government officials were in attendance at the inaugural site openings, where the importance of water supply and sanitation were emphasised as a key agenda of the regional Assemblies, ensuring that economic activities in rural communities thrive. New partners included World Vision, Polytanks Ghana and The Chellaram Foundation, to which we extend our thanks.
Executive Committee Retreat

Our team continued to work diligently over summer, and met in Ghana for the first Project Maji Advisory Committee Retreat, bringing together our team of experts from South Africa, China, Kenya and Dubai, to discuss scaling our products across sub-Saharan and the introduction of new solutions in the water space.
World Water Week
I personally had the opportunity attend the annual World Water Week conference in September, organized by the Stockholm International Water Institute (SIWI). This year's theme; Water, Ecosystems and Human Development, had nearly 300 sessions of various topics, including networking events, panel discussions, and workshops, to better explore the water challenges facing us today. The event was attended by a wide range of water experts, practitioners, decision-makers, non-profits, business innovators and community stakeholders looking to exchange ideas, inspire new innovation, and create concrete paths for new solutions.
African Social Investment Accelerator Bootcamp
Nicole Malick, our Development Director, travelled to Johannesburg to attend the first ever Ashoka Social Investment Accelerator for Africa. After a competitive application process, Project Maji was chosen along with 11 other social enterprises from Kenya, Uganda, Benin, Nigeria and Egypt. In partnership with Nestle and the Swiss Cooperation, the six-month program is aimed at supporting African social entrepreneurs to build fully sustainable ventures. The program is based on the Social Investment Toolkit developed by Mark Cheng, the Ashoka Europe Director, based on several years of experience supporting social entrepreneurs and adapted to the African Context.
Ta'Atheer Social Impact Awards
Project Maji was shortlisted by the Ta'Atheer Social Impact Summit, as one of the best NGOs/NPOs. Led by an expert panel of industry leaders and innovators in Corporate Social Responsibility and the social impact space, the Ta'Atheer Social Impact Awards recognize the outstanding achievements of organizations that have contributed to the development of social impact. The Awards honour organisations embodying the principles of social impact and corporate responsibility in their business philosophy and operations, and are granted to programmes that achieve excellence in terms of positive impact on social and environmental challenges. The Ta'Atheer Social Impact Awards is an independent endorsement of the quality of the Middle East region's socially responsible and active organizations.
London Business School Impact-athon
Project Maji was invited to attend the London Business School in its fourth annual IMPACT-athon, where, in an action-packed 35 hours, more than 50 LBS students and their project managers were teamed with six high-profile social enterprises. Working throughout the night, each group conducted research and benchmarking analyses, developing profitability models and frameworks that social entrepreneurs could use to fine-tune their organisations. In a win-win situation, each student that participated now has real-world consulting experience, while Project Maji may explore their pitched ideas and implement change for the better.
ALDO 1 Dirham Charity Initiative
In our largest campaign to date, ALDO partnered with Project Maji to roll out a three-month fundraising campaign in the UAE, whereby ALDO customers may donate one-dirham to Project Maji, with the purchase of any ALDO shoe care product. In support of this initiative, many of Dubai's most prominent and influential personalities joined forces to produce a light hearted, yet eye-opening video, illustrating the purchasing power of a single Dirham. From a single bite of a donut to one coat of nail polish, or even 30 seconds of a workout class; the same one dirham can provide an entire family in Sub-Saharan Africa with access to clean water for one day. The campaign will be run until the end of the year, so get shopping!
Give the gift of clean water this festive season!
Instead of traditional presents these holidays, why not donate on behalf of a loved one and provide a family in sub-Saharan Africa with the gift of clean water? In the spirit of the season, Project Maji has launched its holiday fundraiser campaign, with the set target to raise 40,000 USD, by New Year's Day. At an installation cost of only USD 10,000 our sustainable solution provides a person with continuous access to safe water for less than USD 20,00.Project Maji will send an e-card to your loved one, to let them know of your donation on their behalf. Please help us spread the message of sustainable water this season!
On behalf of myself and the team at Project Maji, we wish you all a happy new year and look forward to your continued support, as we aim to double our impact in 2019.

Thank you.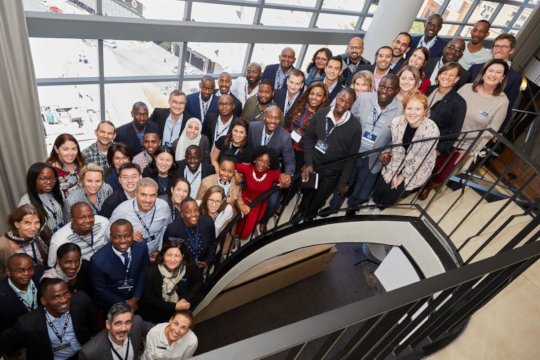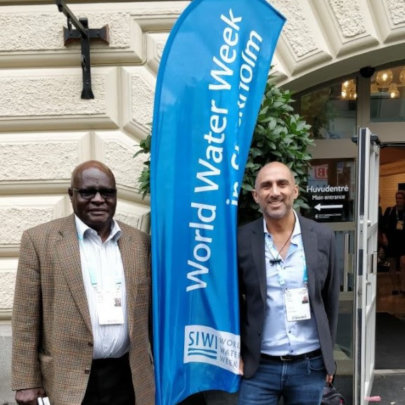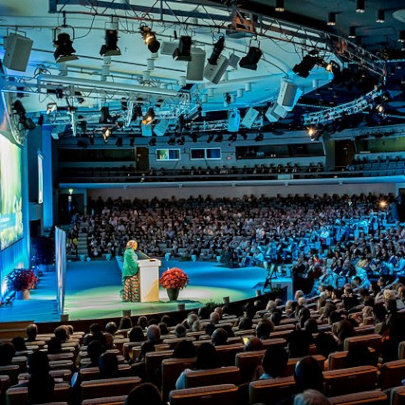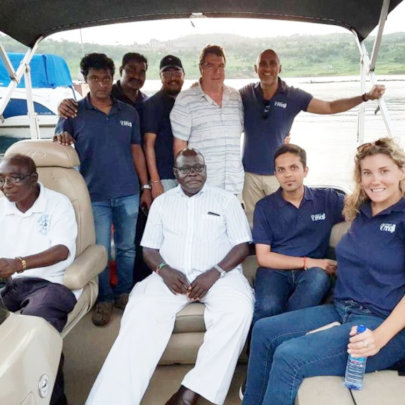 Links: