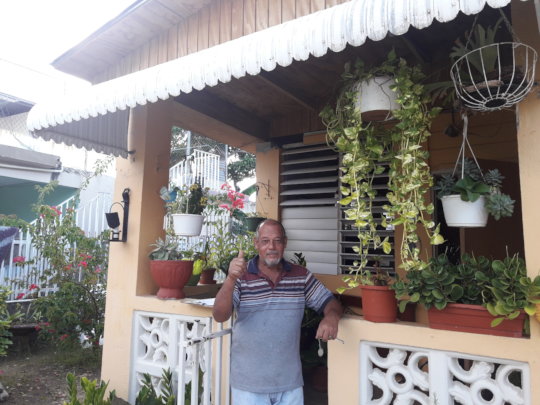 As Techos para el Caño comes to a close, we have continued to build new, safe, resilient roofs for Hurricane Maria survivors in Caño communities in San Juan, Puerto Rico. Our goal has been to provide quality, professionally built roofs; and we have successfully accomplished this goal. With your support and that of nonprofit organizations, we have built 113 roofs for Hurricane Maria affected families.
Throughout the project, our architects have ensured each roof built is safe, resilient, well designed, and adapts to each home's specific situation. They have assessed a total of 120 homes to evaluate hurricane inflicted damages, and, as safety is a priority, to ensure they­ could appropriately support a new roof. Seven of these roofs were unfixable due to various complications, including the extreme severity of the damages endured by the homes.
Our contractors carried out roof repairs or construction as specified by our architects, ensuring appropriate anchoring and construction in each case. Thanks to your generous donations and the support of non-profit organizations, 113 families now safely live under new, resilient, permanent roofs. We expect to build 1 additional roof before Techos para el Caño fully comes to a close.
Every one of the 113 roofs built has been inspected by our architects to ensure quality and compliance with standards. We are proud to report that the roofs have passed inspection, meaning roofs inspected have been constructed according to the specifications set by our architects. We are very satisfied with the quality of the roofs built, but are most impressed by the effects they've had on people.
We have been touched and inspired by the impact Techos para el Caño has had on community members, not only on their physical health and material security, but also the positive effect it has had on their emotional wellbeing. Such is the case of Edgardo, a bedridden, elderly community member whose roof we rebuilt. After the roof's rebuilding, the family have also been able to repair their garden, which is visible from Edgardo's window. His daughters have remarked that "dad feels very happy." They reached out to express their gratitude:
"Hoy agradezco a el G-8, a mi líder comunitaria y a las personas que hicieron posible la construcción del techo de la casa de mi papá después de haber tocado tantas puertas. Gracias, gracias, gracias."
"Today I thank G-8, my community leader, and the people who made possible the construction of the roof of my dad's house after having knocked on so many doors. Thank you, thank you, thank you!"
- Viviana, Don Edgardo's daughter
Other community members are happy and satisfied as well:
"Muchas gracias. Todo el que ve el techo le gusta. Estoy muy feliz, ya no hay filtraciones."
"Thanks so much. Everyone who sees the roof likes it. I'm very happy. There are no more leaks."
- Don Cosme, homeowner
"En verdad estoy bien agradecido. Me hicieron un buen techo."
"Truthfully, I'm very grateful. They've built me a good roof."
- José, homeowner
We extend this same gratitude to you for being a part of rebuilding people's homes and their lives. We hope we can continue to count on your support for our next long-term disaster resilience projects and community development initiatives. As Don Edgardo's daughter would say: Thank you! Thank you! Thank you!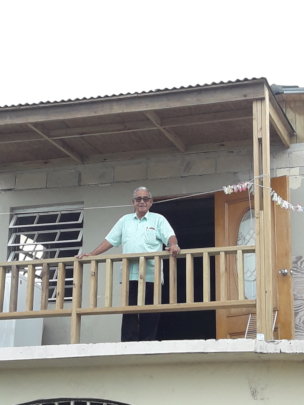 Links: