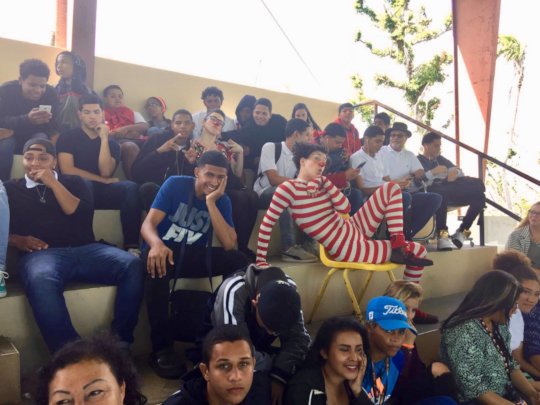 The end of the school semester calls for some reflection on the needs of our children, the hard work of our people and the unparralled support we have received from so many people.
Eight months after Hurricane Maria, many students still have no electric power at home. But for months they carried on with school work and other events. Our team has worked intensely so program participants could keep up with their academic learning but also manage the emotional challenges of the impact of Maria in their lives. The support of Clowns Without Borders, local services like Play and Learn, and many others has been key to a successful semester.
As the new hurricane season approaches, we need to strenghen participants' emotional skills, help them manage the stress of the upcoming season, and continue providing the opportunities they need to thrive in adverse conditions related to poverty, parents' unemployment, and more.
We want to thank everyone that has made this work possible, and invite you to share our photos and stories, so many more can be part of our dream of healthy and happy children in our community.