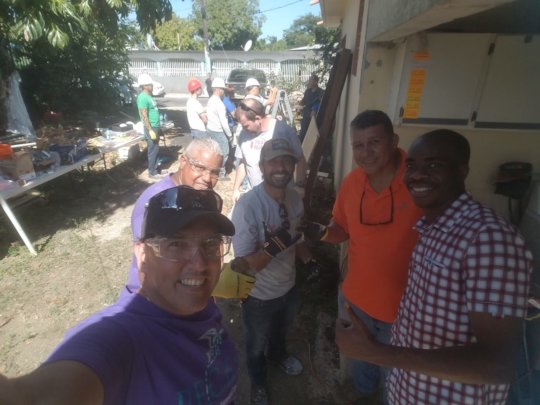 Last Christmas, our community of Punta Santiago had no electricity and little had been done in terms of repairs and reconstruction. It took up until April 2018 to get power back in the neighborhood. It has taken longer to go into the rebuilding phase, for so many reasons --delays in insurance and FEMA funds, scarcity of construction materials, and more.
We are so happy to say that, thanks to our friends and allies, this Holiday season feels more hopeful and inspiring for both our beneficiaries and our employees and volunteers.
Our teams have taken special trainings for dealing with emergency response and recovery, including tactics for safe reconstruction after a hurricane. We have been able to distribute building materials and equipments: paint, wood panels, and more. And as neighbors see the community in recovery mode, they feel optimistic and engaged in the process.
We look forward to 2019 with hightened hope. There is still much work to do, but each time a door is installed or a house is painted we feel closer to being the neighborhood we all dream of: resilient, sustainable and happy.
Thank you to the Global Giving team for their support, and to all donors for trusting our work.
We wish you all a blessed 2019!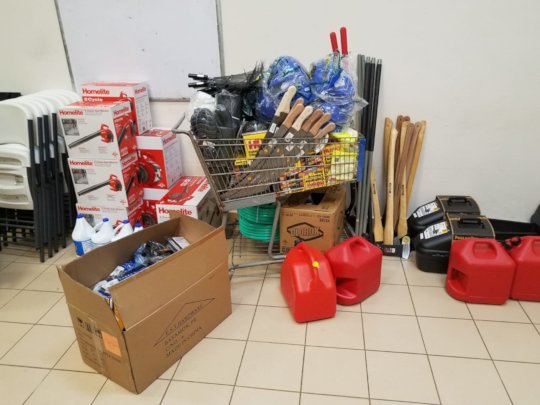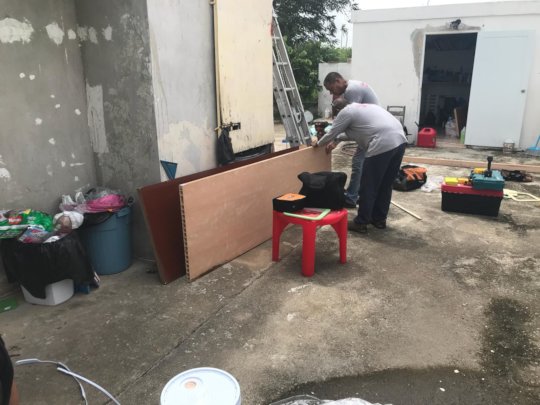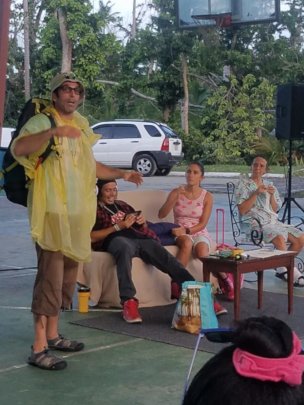 There are so many experiences that can help our children and youngsters learn about emotional resilience when facing a disaster.
The arts are particularly relevant. That is why one of our recent events was a theater piece about the Perez Family -- a family like mine or yours that faces the challenge of getting ready for a hurricane. The parents, the grandmother, a boy and a teenager made us laugh and also think about our own experience. The show was enjoyed by children and their families, who gathered at our basketball court on a Friday afternoon to watch the story and learn something about how the disaster has transformed their own families.
The students of our alternative high school also had a unique opportunity to reflect on Hurricane Maria's anniversary. They were invited by the local Center for Investigative Journalism to listen to community leaders and journalists talk about what worked and what went wrong in media coverage one year ago. After listening to panelists, students were challenged to design the newspaper cover and headlines they would have liked to see the day after Hurricane Maria. A news editor guided them in recalling the stories and the images they remembered, and stating the ones they would have preferred to see in the news as a reflection of their communities.
We continue to look into diverse and creative opportunities to teach our children about emotional resilience. Please donate to this project so we can help them grow into healthy and emotionally strong adults.
Thank you!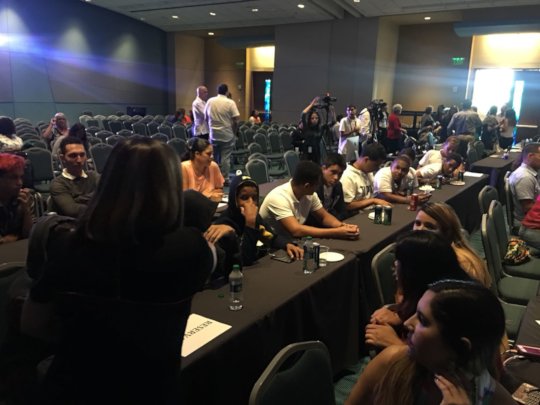 Here's a link to a story published by The Miami Herald that describes the conditions in Puerto Rico one year after Hurricane Maria, and mentions our effort to help rebuild houses and small businesses in Punta Santiago.
You can find more about our work during this year, and more media coverage, in our Facebook Page: PECES, Inc.
We thank all who have helped us during the past 12 months -particularly in the process of distributing food, water, medicines and the basics.
Now it's time to move on to rebuilding.
Your contribution makes it possible for us to help more families.
Thank you!!
https://www.miamiherald.com/news/nation-world/national/article217659345.html
Links:
WARNING: Javascript is currently disabled or is not available in your browser. GlobalGiving makes extensive use of Javascript and will not function properly with Javascript disabled.
Please enable Javascript
and refresh this page.