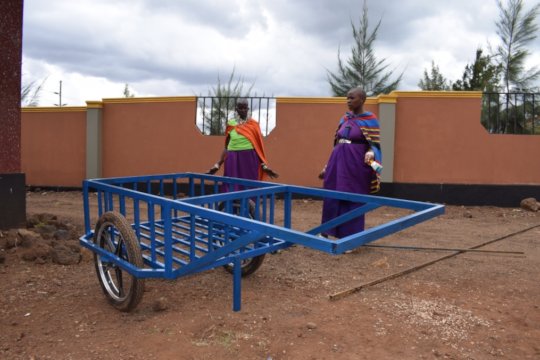 Hey Twende Community!
It's a brand new year, and we are so close to finishing our project goal! We are so excited and cannot thank you all enough for making this happen! Twende may be a small community here on the ground, but it expands to a movement here. You are all so appreciated!
We have had the pleasure of interacting with plenty of youth aged between 13 and 35 these couple of months (299 to be exact, with 146 of them being female)! It has been an experience seeing all these participants experience Twende through our various programs.
In our Creative Capacity Building program, we worked with 25 girls and 10 boys. The 25 girls are form IV graduates from a Maasai community in West Kilimanjaro. After finishing their secondary education, the girls have been heavily involved with agriculture and small businesses like making and selling jewellery as a means of generating income. The group was a pleasure to work with as they are hard workers who managed the activities really well and with ease. They were very excited to make things like the cone-shaped maize sheller and simple chairs as these were things that directly relate to their daily life.
The other group consisted of 10 boys who participated in the same Creative Capacity Building activities, particularly taking a deep interest in creating electronic-based technologies and produced wonderful, useful technologies.
The groups together were able to make a series of projects, including a simple cart to carry water across long distances, an automated padlock and the fire detector. These projects are progressing and will be tested as more prototypes are made, whilst ready products like the cart are already in use in the West Kilimanjaro community!
We have also had other programs running. We usually implement short LED training (involved introduction to electric circuits and the basic functions of resistors, diodes, capacitors, etc.) at various schools, and this is followed by a Build It session at Twende if the school and the kids are further interested in building the innovative skills they obtained from the LED Training. We were happy to receive 98 girls and 122 boys from different schools are interested in taking the LED Training. They were able to see other examples of what other kids from other schools made and practised making circuits and Ohm's Law using vivid examples. The aim of doing this is to get the kids to see just how easy it is to transform knowledge studied in class to a real-life situation.
From these LED Training, we had 10 girls and 19 boys then opt to participate in our Build It program after showing great interest in the LED training in their respective schools. Every student built a flashlight and got to take it home at the end of the day. The Build It program is a three-day training where the kids get to make different technologies they can take home, and on the last day, the kids come up with their own technology that will help them solve a problem they saw at home, school, or community.
It has been awesome fun, and we are excited to hold more of these programs as we start to prepare for the Jamii Technology Program that will be held once again this summer. We are able to do these programs because of your generosity and belief in what we stand for at Twende; a better Tanzania with our own problem solvers in the community. Don't forget to sign up for our newsletter and follow us on our social accounts (Facebook and Instagram) or watch our GlobalGiving organization page.
Warmly,
Ellie & the Twende team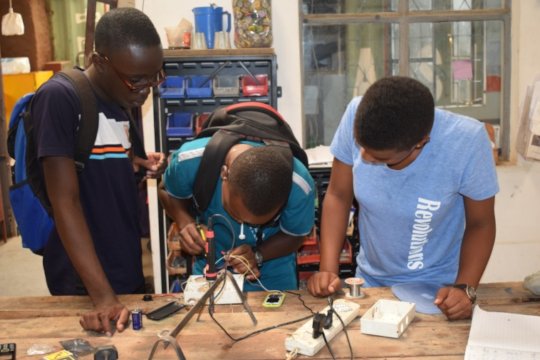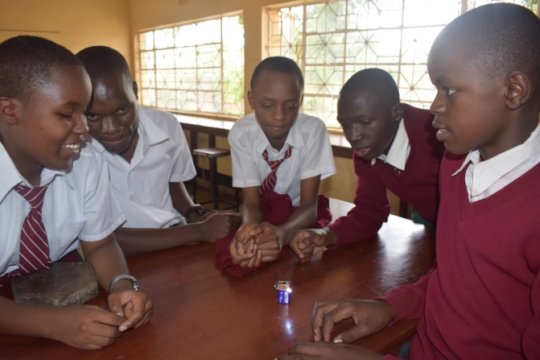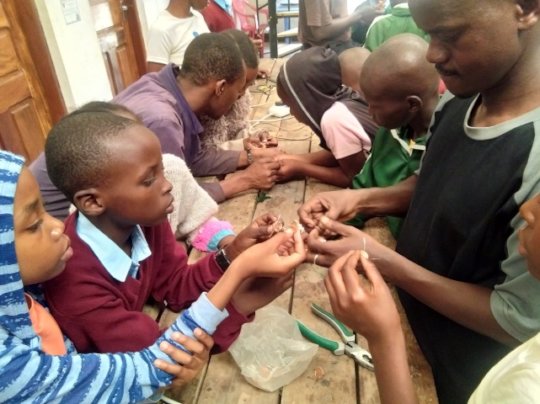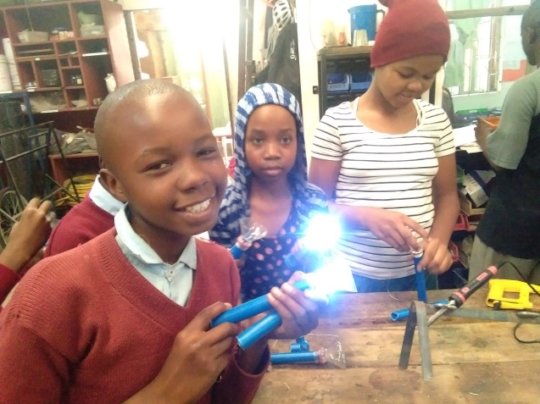 Links: