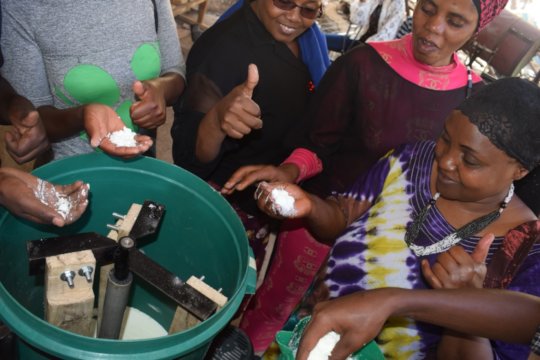 Hello Good People!
The year is coming to an end and Twende has been running several activities from hosting visitors to running workshops and continuously building strong partnerships.
We had a great time with the Jamii Tech Program graduates (Youths from Universities and the communities) whose final presentation was done by early October, whereby nearby communities and Partner organizations graced us with their presence. This team has been so great since it comprised of hard-working, self-motivated students who cooperated well with us as well as the communities they worked with to achieve the goal of solving the problems faced by the specific community. The successful projects being made, tested and taken to the community include the Powder soap mixer, Dough maker, Dish Washer and the Automatic rice planter. Currently, the machines are being used by the community then follow-up is about to start to see how and where to help more for better functioning of the prototypes then develop them to the products.
What's special about this year's program is that, even after the program ended, one of the participants returned with interesting project ideas which he managed to make. The functioning prototypes include Automatic toilet hand washer and door opener, a manual simulation of car-driving games and a dough-kneading machine which is a supplement to the dough making machine.
In terms of progress, there is fabrication done by some of our innovators including Manure spreader, multipurpose wheelchair and the avocado oil extracting machine. This was made possible by the support provided in terms of funds by the Commission of Science and Technology (COSTECH) in Tanzania which seeks to support them in their final prototype stage for them to get feedback from the community and finally hit the market.
Our technical team has been working with individual workshop users who come to seek for technical advice and the maker space to practice their project ideas. We received several students who had different ideas and some have done some projects before so they have presented their ideas to receive advice which enlightened them to do more. One of the youths who has been using the maker space and received advice was working on the Simple carrot harvester and washing device of which he managed to make the prototype and he is still working to develop the prototype further.
We managed to run a build-it workshop with some of the school kids who came for a school tour, where they got to learn more of what we do and got the opportunity to make simple build-it items that relate to their class topics and other technical stuff like soldering, measuring, cutting as well as other skills like recycling. The items made include flashlights, blackboard dusters, and rubber squeezers together with other fun projects like a fun toy gun made by one student which made him proud of the achievement that motivated other kids to try things too.
In other news, we had a prestigious visit from Deutsche Welle who featured our most recent activities including one of our successful inventors who is brining impact to his local community through local innovation.
Twende is currently conducting holiday programs which will involve a lot of youths (Youth camps) and kids from different schools who will participate in Creative Capacity Building and Build-it workshops for the kids. We have registered several numbers of up to 40 youths for the programs officially kick off on the 10th of December, the team is setting up everything in place ready to start the program and end the year with a bang.
Twende loves bringing impact to the local community. We love that you continue to support us and keep track of what we are up to. Do sign up for our newsletter and follow us on our social accounts (Facebook, Twitter and Instagram) or watch our GlobalGiving organization page.

Remember, we do this because you help us. Thank you very much for your continous support!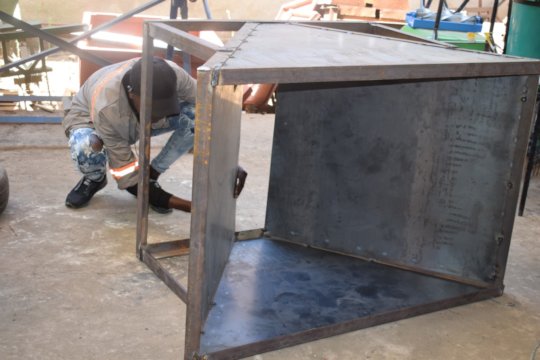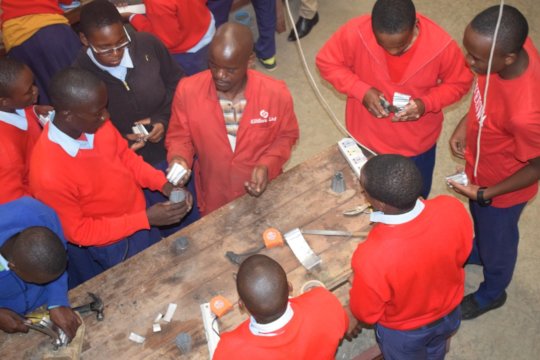 Links: