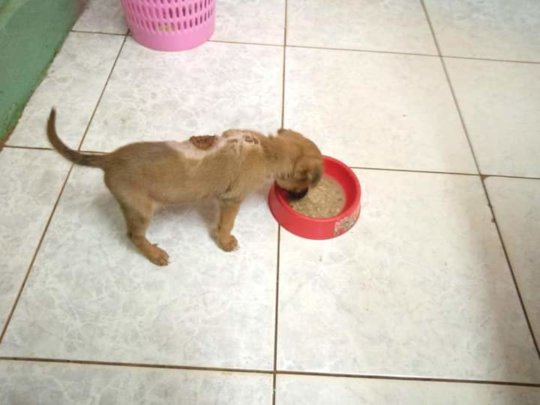 Animal-Kind International is helping Uganda Society for the Protection & Care of Animals address the new challenges they are facing. We've sent covid-19 relief funding to cover salaries, dog and cat food, and other priority needs.
When the country went into lock down, the USPCA hadn't yet been issued a special pass allowing them to move around the city. Haven Manager Alex coordinated with government and on April 13, the USPCA received the required pass that covers the Kampala metropolitan area and allows USPCA staff to continue to rescue animals-in-need!
The Haven has remained open throughout the crisis, but working hours were reduced to 9 AM to 3 PM to allow staff to safely walk to work and back home (public transport has been discontinued). The USPCA's community programs (spay/neuter and education) and in-school Humane Ed are on hold.
Most worryingly, many expats had to leave the country (their employers required them to leave, often with little notice), and some left their pets behind, relinquished to The Haven. Also, with the departure of expats, the USPCA has lost volunteers and donors. The mistaken belief that cats and dogs can transmit covid-19 to humans has also resulted in some animals being abandoned.
The USPCA Haven is already at their limit of cats and dogs that the facility can hold. With movement curtailed, adoptions have decreased.
With stay-at-home orders in place and borders closed to people traveling for work and pleasure, businesses have suffered. The USPCA lost their most valued in-country donor, a hotel. And a cafe that sent fish to The Haven every day to feed the cats suspended their donations.
On May 20, new guidelines were issued that somewhat relax the covid-19 safeguards:
Everyone will be required to use the right quality of masks all the time while in public.
Public transport - to be relaxed on 4 June 2020.
Private cars to be allowed to move on 26 May 2020.
Borders remain closed.
Even with all of the challenges and bad news, we've seen some heartening rescues, adoptions, and offers for help:
David rescued a puppy on April 22 in Lubowa. She was in pain with a wound that had gotten infested with maggots. He brought her to The Haven because he just couldn't deal with the wound and knew that the USPCA could help her. A few weeks later, David returned to The Haven to adopt her. Her name is Yuuki (see 2 pictures).
On May 11, Yvonne visited The Haven and adopted two kitties (see picture).
On April 14, with USPCA services sigificantly curtailed and realizing they could be facing a major crisis, a call went out asking for people to visit and consider adopting or fostering a pet. Six animals were adopted on that one day! (see pictures)
This crisis has made it even more critical for the USPCA to be prepared for the future with a larger shelter, owned-not rented-where the USPCA can guarantee every pet in need the care they deserve-and where they'll never have to worry about being full to the brim or being kicked off the premises.

AKI AND USPCA THANK YOU SO MUCH FOR YOUR SUPPORT!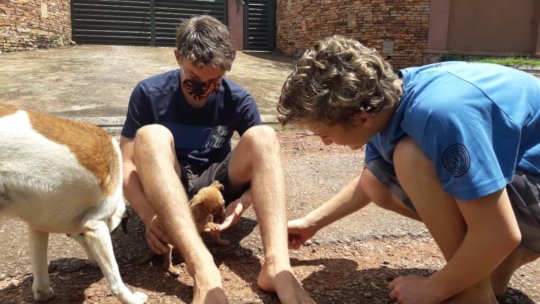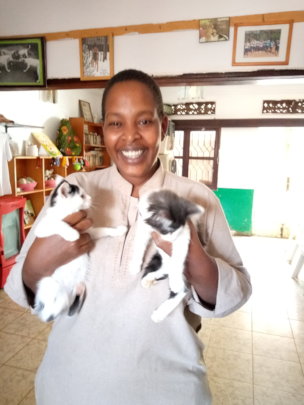 Links: