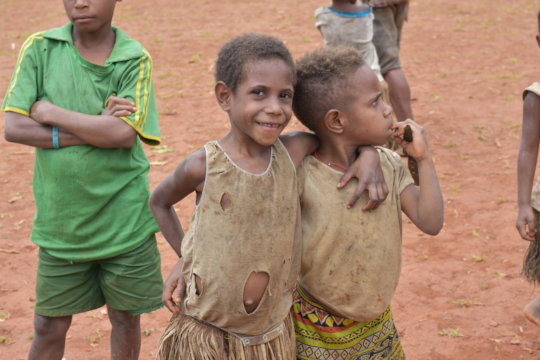 We are looking forward to 2020 In Suowi Valley, and would like to share some of our aspirations with you. Despite ongoing grave challenges presented by the extreme rugged and remote location where the Ankave live, with your help, Indigenous Health Solutions has found footing to make small yet important steps towards inclusive development that respects the Earth.
We need to acquire myriad equipment this year to maintain progress in our integrated development effort, and we are committed to making as much of that equipment solar or otherwise environmentally low impact. Our chief partner in health, the Eastern Highlands Provincial Health Authority, has generously included a solar vaccines refrigerator and ongoing key support, such as essential medicinces, for the Ikundi Health Center in their provincial primary health plan. While facing stark curative, primary and preventative health needs of a mountainous province with a dense population of over one half million people, their commitment to assuring that the extremely remote of PNG are not neglected continues to inspire and humble the rest of us at Indigenous Health Solutions.
While the health indicators for the Ankave have improved significantly since the beginning of our work in 2011, repiratory illness is still a leading cause of death and serious illness in Suowi Valley. The presence of our functional health clinic is critical, but having supplemental oxygen, particularly for babies and small children suffering from pneumonia, is essential to increased survival and decreased long term injury from respiratory disease. A solar powered oxygen concentrator would primarily benefit seriously ill children, but would also be important for older aldults in Suowi with chronic or acute respiratory illness, a common later life ilness there. A solar powered oxygen concentrator is not inexpensive, but because of its potential impact, we will seek to procure and deploy it to the Ikundi health center.
While our health workers and other volunteers generally trek to Suowi Valley for three days, carrying heavy loads of provisions across mountain passes, air charters are sometimes necessary. The airstrip, a lifeline to the Suowi Valley, especially in emergency situations, was created by hand over many years. It is well-known among pilots of small aircraft in PNG as one of the most harrowing airstrips on which to land. Bravely, these pilots have not once refused to make a trip there despite the hair-raising incline of the airstrip. However, in order to be as safe as possible, they do require that it is well-groomed. Cutting the vegetation by hand with bush knives is a long and exhausting process, and those leading that chore have requested motorized tools to assist. Rather than acquiring petrol-fueled tools, IHS will pilot battery powered tools that can be recharged with solar panels.
Education continues to be a major challenge in the catchment area, as there is currently no elementary or secondary schools, and children who travel to towns to enroll can have negative experiences. As health has improved, education is rising on the community priority list, and IHS is listening carefully. We have catalogued every primary and secondary student in the hamlet and are seeking solutions of the right fit for the short and long term to improve the level of literacy and education among the youth.
Finally, the health of the forest as well as the health of the other non-human life within it will continue to be a grounding feature of our work in Suowi Valley. The changing climate patterns are causing concern there; subsistence gardening was much more difficult last year, but did not fail as in prior years with extended drought and unexpected heavy rains. In an effort to measure the health of the forest in Suowi Valley, we intend to commit to an ongoing acoustic ecology assessment. By recording and analyzing the sounds of the forest recorded in the same place, at the same time of year repeatedly into the future, we intend to assess the health of the forest, and identify any subtle detrimental changes before they are irreversible.
Thank you for your attention to our aspirations for 2020 and the new decade, and as always, for your unflagging support of this ambitious effort.
If you haven't yet tried the wild grown specialty Arabica coffee from the wilds of PNG that is available in the gifts section of our website, please consider doing so. The coffee is superb and your purchase serves as a donation to the Suowi Valley work.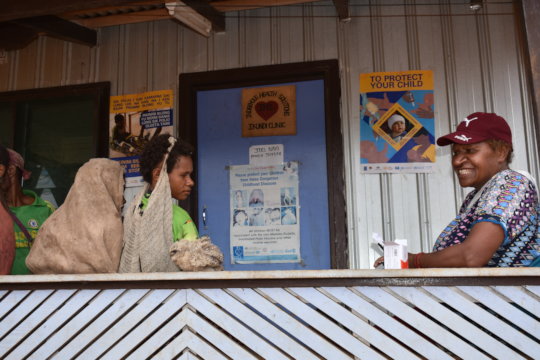 Links: