The new year has started in Ek'abana center in Bukavu with joy and enthusiasm. Sister Natalina and all the staff are hoping to continue offering full support to these children in need.
The day to day at Ek'abana is very intense: study, house work, games… It is at the end of the day, while doing recap, when the fruits of the whole work done are reaped. The girls talk about their experiences and share their feelings and thoughts. At this fundamental point we get to see how little by little they are leaving behind the traumas they have after being accused of witchcraft and rejected by their families. This progress takes place thanks to the individual monitoring and to some specific recreational activities and, of course, thanks to our donors' precious support.
Besides, some new cases of family reintegration will take place soon.To this end we are working with the girls and their families in order to accompany a process which guarantees the girls' rights and allows them to recover their family life. The girls regain faith in themselves and become ready to forgive and come together with their families, and so do their relatives. This moments of reconciliation give us great joy. Even so, Ek'abana's doors will always remain open for them.
We would like to thank once again all of our donors and encourage you to go on supporting this project, so that these girls show the world that they can achieve great things.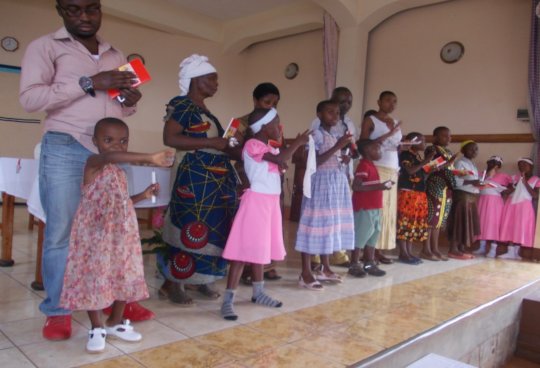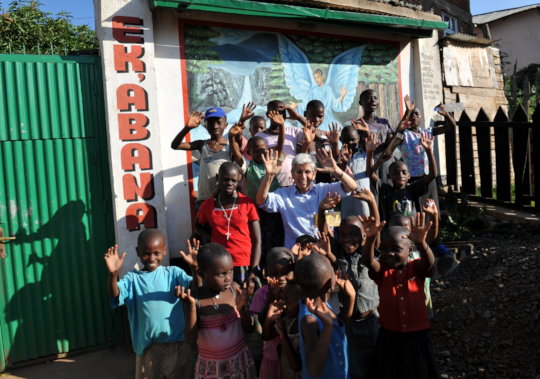 The kids at the Ek'Abana center are excited about getting ready for this year's Christmas Recital. Thanks to our donors' support, we have been able to provide singing, theater, dance and music classes for the girls of the center and for the children from the neighborhood. Now, they are working hard to prepare a show in time for Christmas celebrations.
These activities have not only been an opportunity for the children to express their creativity, but they have also helped them cope with abandonment issues, regain self-confidence and develop the ability to confront and interact with others.
Children have been taking part in weekly classes of traditional African drums and dances, as well as experimenting with modern dance styles. Sports activities such as football and a local game called "zango", have also been organized at the center thanks to our staff who is trained to create an environment which helps the children develop skills such as collaboration, team spirit, with the rules and determination to achieve their goals.
Schooling and psychosocial support also continue to be provided regularly. Furthermore, there have been 15 successful cases of family reintegration over the past few months, where our staff was able reach out to children's families and give support and mediate throughout the reconciliation process.
Thanks again to our donors! Please, continue to support our work and help us change these children's future.
WARNING: Javascript is currently disabled or is not available in your browser. GlobalGiving makes extensive use of Javascript and will not function properly with Javascript disabled.
Please enable Javascript
and refresh this page.