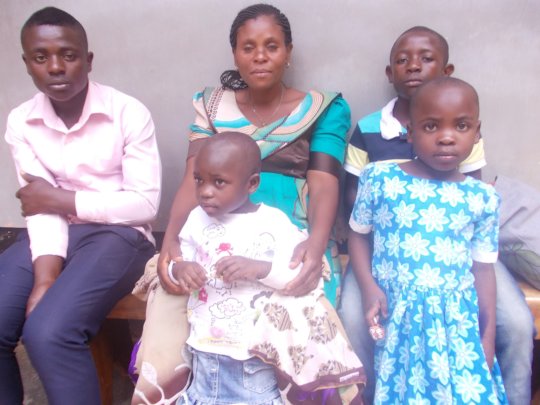 Thanks to the hard work of social workers in the Ek'Abana center and the support from its donors, 22 children were reunited with their families or put into foster care throughout 2019!
It's a remarkable accomplishment since the children we are talking about are girls, some as little as six years old, who were accused of witchcraft and forced out of their homes.
Sadly, in rural Bukavu, when something bad happens in a family, from financial loss to the death of a family member, it's common to put the blame on a little girl - from that moment on shunned as "an evil witch".
The purpose of the center is to offer shelter, psychological support and vocational training to these girls. While there, they are educated in different family activities and they receive training to develop their natural talents, with the ultimate goal of allowing these girls to return to their families and communities.
At the same time, in fact, the social workers of Ek'Abana educate the community to understand the reality behind the superstition of "witches" and sensitize people of goodwill to welcome children in need into their family, to help them grow while waiting for their family to recover.
This activity is called SEDI, which means "Secours à l'Enfant en difficulté" (Help for the Child in Need), and for 2020 our aim is to reunite just as many children with their families and provide them with a social reintegration kit according to their needs (bed, blanket, school taxes, clothes...) to facilitate integration.
Thank you for your past support in favor of the girls of Bukavu! Please keep donating to help more abandoned children!