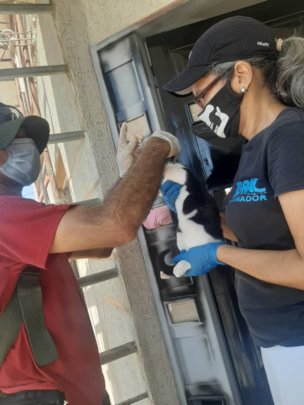 Yesterday was World Rabies Day and in order to reiterate our commitment to fight it, we did a house-to-house vaccination campaign, reaching 50 dogs & cats in Zulia State, one of the regions of Venezuela where Rabies are endemic and which is really in need of accessible and widespread vaccinations.
Due to COVID-19 pandemic and also due to shortages of fuel in our country, this house-to-house vaccination was even more needed and welcomed by the neighbors who were eager to have their animals vaccinated. Our team visited the houses by foot, under extreme wheater conditions, but with a great sense of satisfaction for the task accomplished.
It is important to note that many animals in this area are roaming animals, which makes its a key population to protect so they dont become vectors of infection.
We are truly committed to repeating this experience as the need is great and it was welcomed by the community. All we need are the funds to repeat this, which is why we are kindly asking you to become part of this team by supporting our work and donating now to be able to repeat in the next weeks this experience.
Also, please consider sharing with friends, family and colleagues our initiative.
Thanks so much for being part of this incredible journey.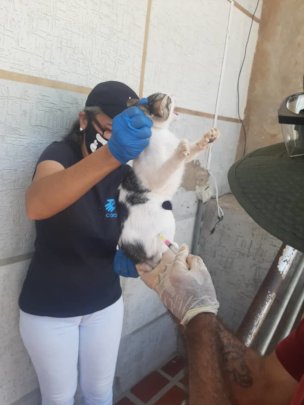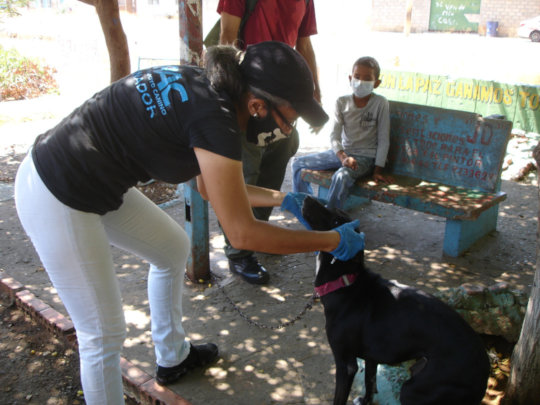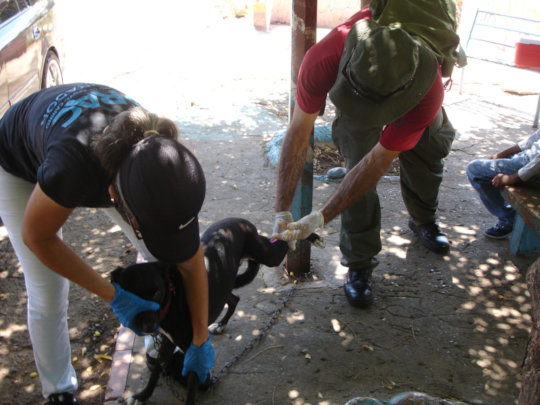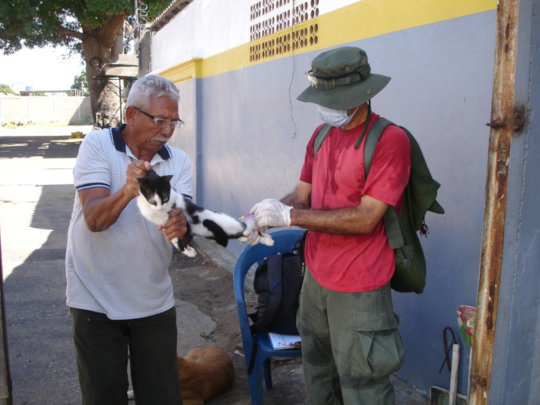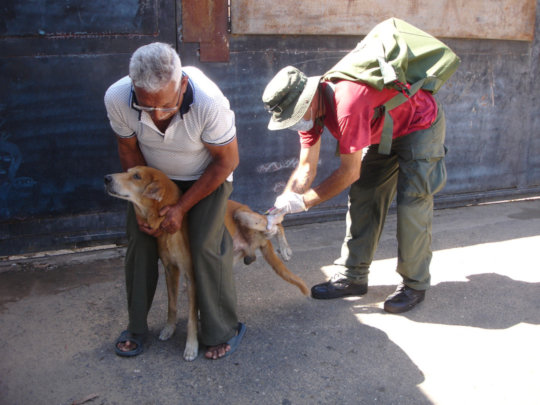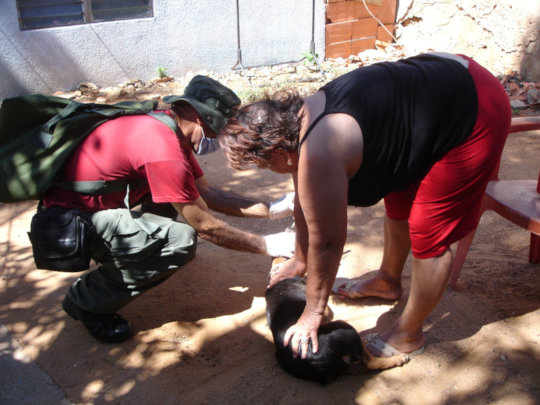 Hello,
Thanks for following us, and welcome to our community!
You make possible for us keep our senior rescue Venezuelan dogs feel athome and provide them vet care, food, shelter and love.
This cause belongs to all of us, so we invite you to share it with your network.
https://www.globalgiving.org/projects/make-200-senior-dogs-in-venezuela-feel-at-home/
Share with your friends, colleagues and family so that we can introduce more people to the animals we're saving, and the dream of giving them better lives.
Over the past 15 years, we have positively impacted the lives of more than 100,000 animals in Venezuela.
Together, we can continue working for the millions out there in the streets of Venezuela that need our help.
Donors like you are PAWSOME!
=)
Links:
Thank you so much for being a supporter and a true superhero to our rescued dogs in Venezuela!
These recent times due to COVID-19 and several other factors affecting our country, it has been really difficult to us. But thanks to your support, we have been able to continue providing food and shelter to our pack. We have also been able to advance a bit more on doing some physical renovations to the space they live in, considering their chances of getting adopted are really low now.
Your donation is the fuel that gives these animals a second chance of having a loving, safe and peaceful environment for this dogs that have been through so much pain and neglect.
So thank you, thank you, thank you!
Below, we are including a link to a video of how they live and play.
Stay safe.
Links:
WARNING: Javascript is currently disabled or is not available in your browser. GlobalGiving makes extensive use of Javascript and will not function properly with Javascript disabled.
Please enable Javascript
and refresh this page.