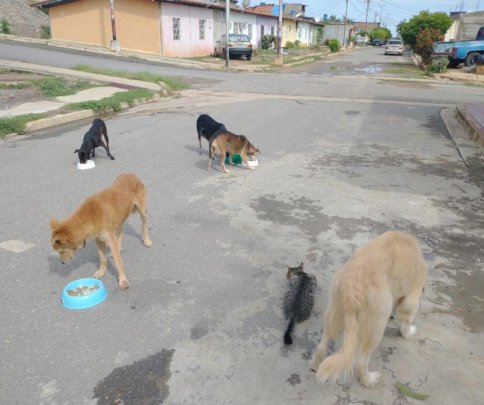 Hello Dea Donor,
Although we began to believe that COVID-19 was under control, in many South American countries, especially Venezuela, there is still a long way to go to reach that reality.
The precariousness and lack of vaccines show us every day between weeks of flexible and radical mobility established by the government to try to control the pandemic.
On our parte with all pandemic difficulties plus those added by those at the government level, we fight so that the animals and the people linked to them suffer these faults as little as possible.
However, it is not a secret that every day animals need more and that there is not enough awareness or empathy to cover all those needs.
For this reason, we believe that the fact that there are abandoned animals in the streets is a POLITICAL failure but that that cruelty seems normal, is a HUMAN failure.
There is a lack of empathy and awareness about the consequences of abandonment. Fortunately, we have worked for many years and we continue to do so by creating awareness in the communities that have learned to establish bonds with the dogs and cats that live with them, and little by little they have begun to call "community" to replace the term "street".
Weekly we do bring to communities veterinary attention, spay and neuter them and feed them watching over their well-being..
These photos correspond to spay and neuter, feeding and veterinary attention work days during a whole week in Cumana
For us, they are NOT INVISIBLE
Please spreae the word
Thanks for being part of the solution
Thank you for making them visible to others
Thanks for being here