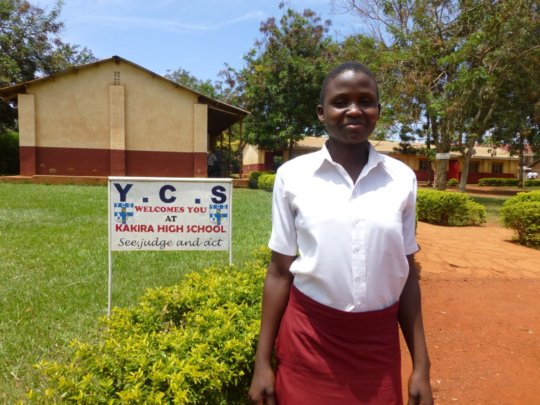 Last month I had the opportunity to visit our project work in Mayuge District, Uganda.
I was delighted to meet Prossy who is one of the sponsored peer educators supported by Act4Africa. She is 16 years old now. She lives with her aunt and the family of six sleep on the floor in one tiny room in a small hovel. She walks to school for two hours each way and asked if she could move school to attend a boarding school. The village situation is high risk for a vulnerable teenage girl as there are several male drinking places she has to pass each day. She is a very keen to complete her education and enjoys teaching the other pupils about HIV risks. She knows about this first hand as her aunt is HIV positive and her uncle died of HIV/AIDS related disease.
I also visited a number of the womens groups which we have started in the area. These were quite inspirational. The group in the photograph below had opened their own bank account and had over 600,000 ugs saved. I also saw several examples of successful women's group small scale enterprises from the project. I also met Olivia who was a superb example of young female leader. Although she is only 17 years old she had saved enough to be able to buy two cows. Another group in Kitovu Village had opened a bank account and had more than 1m ugs saved. Previously these young woemn never had any surplus cash. Other examples of small enterpsies they have started include hairdressing, cooperative maize field and vegetable selling.
We hope to be able to explain more fully about what a difference we have been able to make with your support over the last 12 months in our next field report.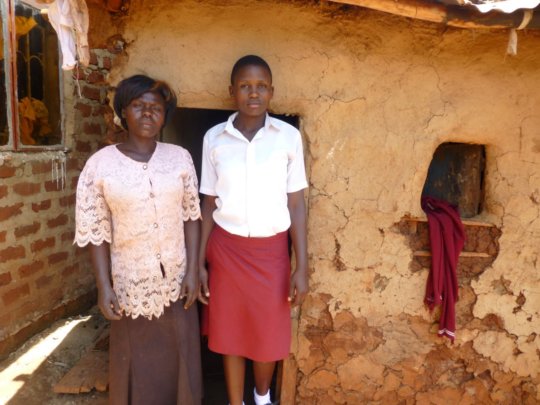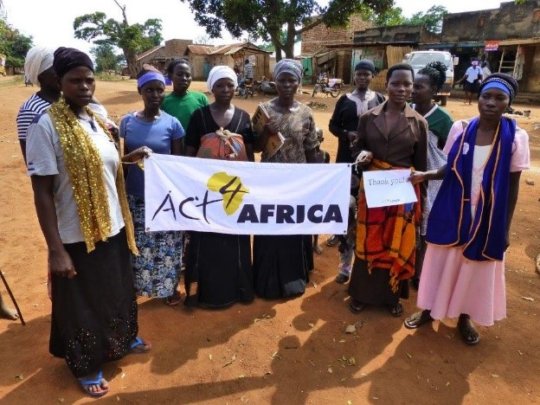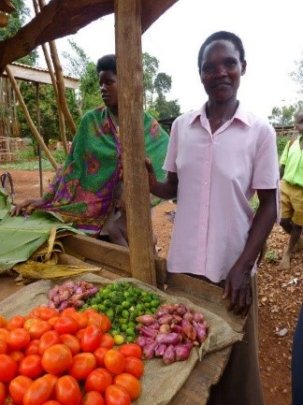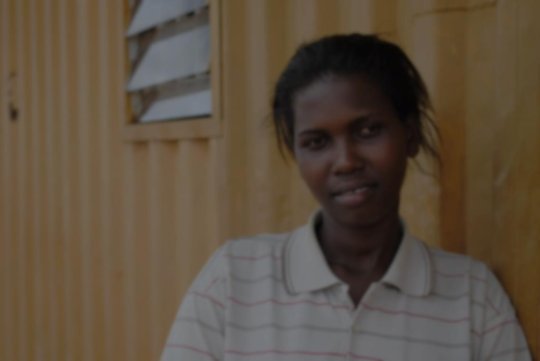 Its always humbling to learn of the impact that our project work can have. For young women like Rebecca from Mayuge in Uganda it may be the first time they are able to discuss and share life skills.
Rebecca is 21 and recently attended a group training session conducted by Act4Africa:
"I don't remember at any one time when my parents consulted me about any decisions related to either our family or myself. I have grown up used to the notion of my parents and relatives making decisions for me. Thus I have been in a position with no confidence to make certain decisions about my life.
However, Act4Africas training has empowered me to make informed and independent decisions on my own without letting anyone decide for me. Besides, I have been assisted to develop my personal goals that I should aim to work towards achieving them.
From today, I have now started to value my own self and am going to reach out to my fellow girls who have not be part of this training. It's high time we girls took full and complete control of lives. This would be one way to prove to the world that we have what it takes to participate in all decisions and activities that make our lives better off, even more as compared to boys".
The Act4Africa project team in Eastern Uganda had a brief break over the Christmas period but are now back in the field again and looking forward to a very productive 2016 .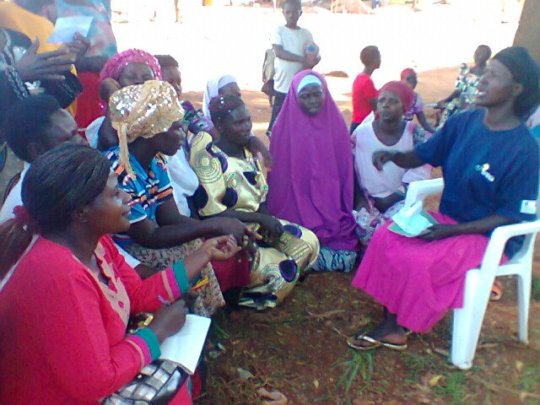 Juliet is one of the "change agents" community mentors who Act4Africa have trained to reach other young women.
Juliet says:
"I feel blessed to have been part of the training conducted by Act4africa. I come from a family where it is sort of a taboo, for parents to speak to us about certain things especially things to do with sexuality.
As a girl, no one, not even my mother had ever opened up to me about facts to do with sex and life. So many other girls out there are the same. Because of that, it has always been hard for me to think about myself in terms of making informed decisions. This lack of information always makes us as girls, naive, innocent and eventually manipulated by men.
I have learned as a girl that I should have a goal to focus on and resist unhealthy exploits by men. My self-esteem and self-confidence have been built and I feel empowered to face certain challenges of the world especially girl related challenges like early/child pregnancy, HIV/AIDS, Manipulation by men, Inequality between boys and girls including access to information and rights ".
The things I have learned are worthy of sharing with others girls and I want to be an agent of change and speak with other girls. I also want to acknowledge the great change being done amongst us.
WARNING: Javascript is currently disabled or is not available in your browser. GlobalGiving makes extensive use of Javascript and will not function properly with Javascript disabled.
Please enable Javascript
and refresh this page.