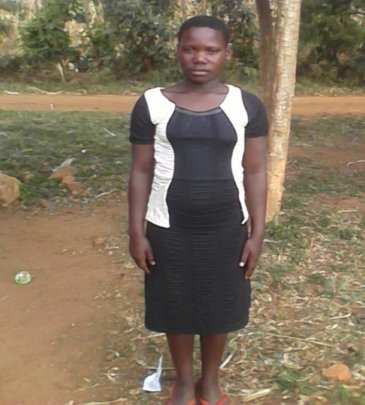 This month Patrick Kigongo the Act4Africa Uganda Manager wanted to highlight this feedback about one of the girls benefitting from the project in Mayuge District:
My name is Janet Kyakuwaire of Wairasa subcounty, Mayuge district, aged 17 years. I am grateful to Act4Act for the great and commendable work they have extended to our community
I come from a polygamous family with a majority of both my biological and step siblings being girls. It's a traditional norm observed in our culture that if a woman gives birth to mainly girls, she's deemed an outcast and has misfortunes.
Based on this background, my chances of acquiring formal education were very minimal as my father found it useless to educate me. It took the hand of a good samaritan, who came to understanding my plight that she offered to take me on and educate me. However, I still struggled with my self-esteem and always felt I never deserved the best, and this greatly affected my overall performance and social life.
I am grateful for the life changing training sessions I received through Act 4 Africa that helped me have a self-discovery that has changed my perception about myself and greatly increased my self-esteem.
Through their Gender education session, I was able to demystify certain myths that culture still holds about the girl child. My confidence has changed; I now have the inner drive that I can make it in life concerning whatever I do.
And with this transformation in my life, I have become a model to my siblings who now believe they can also make it, irrespective of the cultural/ traditional barriers.
Long live Act 4 Africa for the impactful and life changing sessions to the girl child!