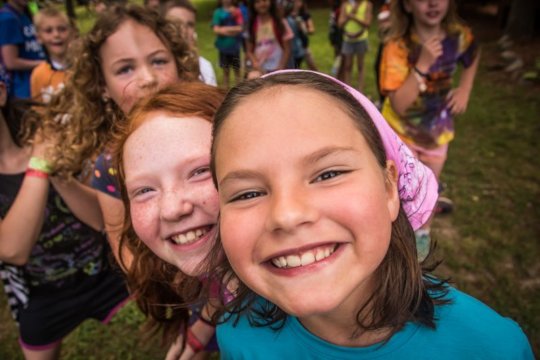 The number of children diagnosed with diabetes (either type 1 or type 2) is still rising. Diabetes must be managed 24/7, and for children with diabetes, that includes time spent at school or school-sponsored activities. Younger/newly diagnosed students depend on the adults around them to monitor their blood sugar and administer insulin. To make schools and school-sponsored activities a safer environment, the American Diabetes Association created the Safe at School program. Concerned parents reach out to the ADA, who then connect them with local volunteer trainers. These Safe at School trainers educate teachers and school staff who may be coming in contact with the child on how to treat and recognize high/low blood glucose and how to administer emergency glucagon.
As schools begin to re-open, we anticipate concerns, questions, and challenges that may arise that parents, schools, the medical community, and the legal community will have to navigate together. The return to school in the midst or just following a global pandemic is largely unchartered territory, particularly for students with diabetes. Nevertheless, students with diabetes have legal rights, and these rights do not go away during a global pandemic.
Funds raised by Tour de Cure and the American Diabetes Association go towards advocacy, research, and education efforts. Without the support of our donors, the Safe at School program would not be possible. You can get involved by participating in our Pacific Northwest Tour de Cure, coming up on June 26th. Your support can make a difference in the lives of students living with diabetes and all people impacted by diabetes.
Links: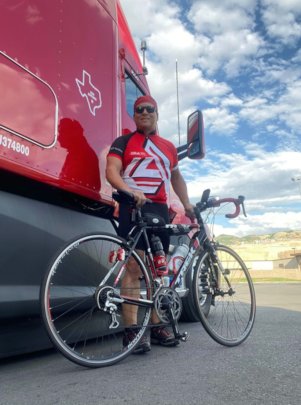 We had a wonderful time celebrating those living with diabetes on July 25th at the virtual Tour de Cure 2020! Our dedicated riders, walkers, and volunteers made the day a great success. In Oregon, an estimated 399,000 have diabetes. 1,097,000 (33.5% of the adult population) have prediabetes. The funds raised at Tour de Cure support diabetes research, prevention initiatives, and programs to help people living with the disease. One of our programs that is supported by the funds raised at Tour is Living With Type 2, which enrolls participants in a yearlong program that provides helpful resources on diabetes such as nutrition, monthly tips, peer support, and information on community events. Our Type 2 Risk Test can alert someone that they might be at risk of developing type 2 diabetes and get them the healthcare they need before it is too late.
We've released a new virtual Imagine Project Power which is typically offered as an in-person after-school program in select areas across the country. Due to COVID-19, we have adapted this program to be a nationwide two and a half week online/virtual program called Imagine Project Power, offered in two sessions in 2020 with a two-session second phase in 2021. Participants received activity boxes at no cost directly to their doorsteps and participated in online programming/group meetings via Zoom.
Our Safe at School program has personally touched many of our Tour de Cure participants. With the help of local nurses and diabetes educators, Safe at School trains school personnel to understand the various aspects of diabetes management in a school setting, so that children living with diabetes can have the same experiences as their classmates. One of our 30 champion fundraisers, Paige, is a young adult living with type 1 diabetes. When she was first diagnosed at seven years old, her life was flipped upside down. Her family called the American Diabetes Association to set up a Safe at School training. This training gave Paige and her family the security they needed to know that Paige's school was a safe place for her.
Tour de Cure brings together those impacted by diabetes to raise money and awareness for this life-altering disease. We have come a long way in the 9 years since Paige's diagnosis, but we still have a lot of work to do to make sure everyone affected by this disease has access to the medicine and technology needed while we work to ultimately find a cure! Consider joining us to help us move closer to a world free of diabetes and its burdens.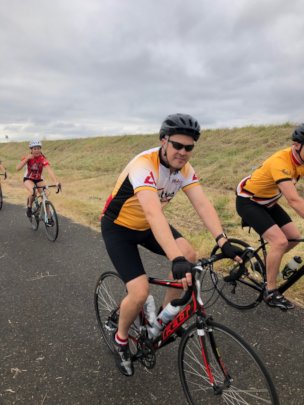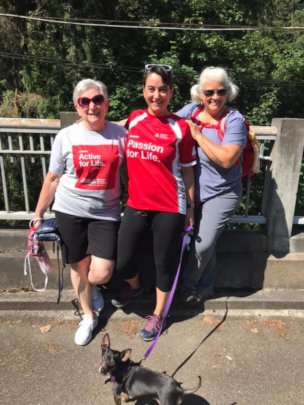 Links: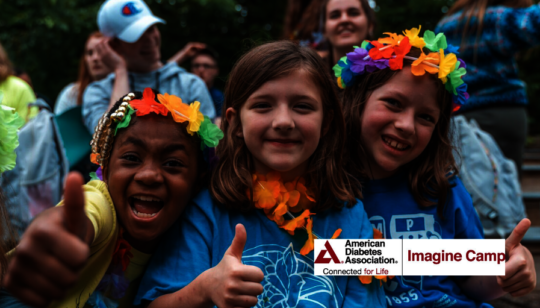 We had a fantastic time celebrating those living with diabetes on July 25 at 2020 Oregon Tour de Cure! Even though we didn't host a traditional in-person event, our virtual event gave our community a chance to participate with other people across the country – keeping safe distancing rules in place, of course! The 2020 Oregon Tour de Cure had over 200 riders, walkers, and runners registered that raised over $108,000 to support diabetes research, prevention initiatives, and programs to help people living with the disease.
Our wildly popular camps for children with type 1 diabetes also went virtual this year. ADA Imagine Camp was hosted in two online virtual sessions over the summer. Campers received a camp activity box delivered directly to their doorstep at no cost to families. Campers participated in a series of online activities, which featured Rob Howe ("Diabetics Doing Things") in partnership with Beyond Type 1. Online programming also featured weekly leadership and adventure series, and "Cabin Time" with their peers which included ice breakers, nutrition games, diabetes trivia, and storytelling/dancing.
Due to Imagine Camp's success, we have also decided to offer our type 2 diabetes prevention program, Project Power, for kids as a virtual program as well. Children learn healthy lifestyle behaviors in an effort to curb T2D later in life and prevent childhood obesity. This is the first time the program will be offered here in Oregon. Imagine Project Power will operate much like ADA Imagine Camp – free activity boxes will be delivered to their doorsteps with supplementary programming available online. Session 1 begins October 13 and registration is now open at diabetes.org/projectpower
Our COVID-19 response carries on: people with diabetes are an at-risk population group for developing serious complications should they contract COVID-19. An estimated 40% of the deaths resulting from COVID-19 have been people living with diabetes and a person with diabetes is twice as likely to die from COVID-19. We have been doing a lot of work in advocacy to ensure the safety of people with diabetes during this pandemic, including advocating for $0 insulin co-pays for the duration of the pandemic and expanding COVID-19 testing in underserved communities. Diabetes.org/coronavirus has resources and information for patients and their families. Most recently, we published "Safe at School" guides for parents who are considering sending their children back to school, as well as a guide for how people with diabetes can safely vote in the upcoming election.
Links:
WARNING: Javascript is currently disabled or is not available in your browser. GlobalGiving makes extensive use of Javascript and will not function properly with Javascript disabled.
Please enable Javascript
and refresh this page.