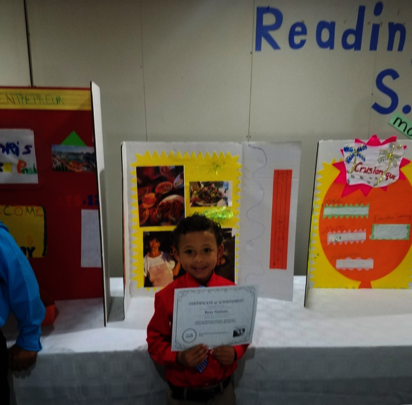 REBUILDING A BETTER ST. CROIX
CARIBBEAN ASSISTANCE AND RESILIENCY EFFORT (CARE)
Today's report marks one year since two Category 5 Super Storms made landfall, within just 10 days of each other, in the U.S. Virgin Islands. With the majority of damage in the territory on the island of St. Croix, St. Croix Foundation continues to be a guiding and grounding voice in meetings with territorial, federal, and other recovery partners, constantly beating the drum for equity and sustainability.
We are pleased to report that because of your generosity and a strategic and collaborative approach to recovery, we have begun to move the needle from recovery to resiliency. A full year after Hurricanes Irma and Maria, the Virgin Islands is still reminded of what two back-to-back category 5 hurricanes can do. For while progress is indeed being made, recovery is slow: residents requiring longer than 72 hours of medical care are still being evacuated to either Puerto Rico or to U.S. mainland hospitals; on the western end of the island of St. Croix, which was the hardest hit and is home to the poorest residents of the Territory, there is still a sea of Blue Tarped Roofs; and with government systems sill compromised and offices displaced, it is our civic sector that continues to fill critical gaps.
STRATEGIC GRANTMAKING: Connecting, Healing, Teaching, and Building Capacity!
Through our CARE Fund and with the assistance from you - our global community - we were able to provide two grant cycles to our nonprofit organizations and charitable initiatives that provide programs and direct services targeting the most vulnerable and underserved populations affected by Hurricanes Irma and Maria. Enough cannot be said of the importance of these organizations. Together, they serve hundreds of families and thousands of residents. They teach. They heal mind and body. They connect us with one another, and they advocate for those who have been hit hardest.
St. Croix Foundation's grantmaking supports vital programs but is also designed to build capacity. Grants ranging from $7,500 to $50,000 were awarded to the following organizations:
AZ Academy's – Summer STEM Project
Caribbean Center for Boys & Girls – Fueling the Youth
Choices Basketball Association – Summer Training Camp
Christiansted Lighthouse Mission - Electrical repair and remediation of Center and Children's Classrooms
Caribbean Museum Center for the Arts, Inc. – Replacement of Equipment
Cruzan Cowgirls Horse Rescue – Outdoor Education Facility
Frederiksted Health Care – Dental Expansion
Men's Coalition – Developing Youth Resiliency
Onyx Opera – School Tour and Opera Series
Music in Motion – Dance Academy
Good Hope Country Day School – Summer Theater Camp
St. Croix Walls Project – Putting Art into Recovery
USVI Soccer Association – School Academic & Soccer Academy
VI Perinatal – Cerebrovascular & Cardiovascular Initiative
World Ocean School – Experiential Education at Sea
Sejah Farms – Food Security and Sovereignty
Crucian Heritage & Nature Tourism, Inc. – Capacity Building
Elmo Plaskett East Little League – Grow the Game
Fresh Start – Litter Awareness Through the Arts
Leap and Learn Academy – Hurricane Repairs form Maria
Mon Bijou Homeowners Association – Disaster Risk Reduction Community Training
My Brother's Workshop – Home Rebuilds
National Alliance on Mental Illness St. Croix – Family-to-Family Class/Support Training
Reading Rainbow School – Discovery After School Program
St. Croix Animal Welfare Center – Capacity Building
St. Croix Environmental Association – Environmental Awareness & Action
St. Croix Farmer's in Action – Health & Healing Benefits of Coconut
St. Joseph Catholic High School – Fiber Optic Technician/Installer Training
Varied Abilities – Express Yourself: Art & Play Academy
Virgin Islands Good Food Coalition – Capacity Building
Virgin Islands Volunteer Advocates for Children – Capacity Building
Women's Coalition of St. Croix – Online Advocacy Classes
While we build capacity for our civic sector, the Foundation is also working intimately with private and public-sector partners to develop and institute comprehensive resiliency strategies for St. Croix and the Territory with program components that can be activated during times of emergency and disaster. Today, St. Croix Foundation is excited to report on two projects we are preparing to launch: our Healing through the Humanities Block Development Project and Pop Farms for Food Security Project.
RECOVERY THROUGH THE HEALING ARTS & BLOCK DEVELOPMENT
As an extension of the restoration of the old Alexander Theater, which will be transformed into the only centrally-located community disaster shelter on St. Croix as well as a state-of-the-art performing arts center, the Foundation is launching our "Healing Humanities" Project. In the past few months, St. Croix Foundation has put the final touches on the development of a plan for a creative cultural arts corridor in the center of Historic Downtown Christiansted in Sunday Market Square.
As the final phase of SCF's original comprehensive and holistic blueprint for the Square, this community block development will foster positive economic and social activities for residents which is critical to the economic development of the town and in turn the entire island. Currently, the entire census track for this historically relevant section of downtown Christiansted is low income, thus the Foundation's primary goal is to improve the social and emotional welfare of residents and incentivize economic activity by using creative place-making. The overall project will specifically:
decrease identified barriers to social and economic development throughout our community by using creative arts and cultural expression
strengthen and expand the work of cultural organizations
increase relationships within cultural projects, programs and events
connect the arts and culture communities to one another
develop a public art program
strengthen awareness and connect creative businesses to each other
provide a command center in downtown Christiansted for disaster response
To date, we have secured commitments from a consortium of civic and nonprofit partners who will work collaboratively to transform the Square into mixed use spaces, including the following:
Mixed use commercial spaces for local small businesses and low-income housing units
To continue the revitalization of historic spaces, the Foundation proposes restoring properties in Sunday Market Square and surrounding areas to house commercial spaces on the ground floors and low-moderate income housing units on the upper floors.
Small business and nonprofit incubator
Through partnerships with private sector entities, the creation of a small business and nonprofit incubator will provide mentorship and support in the form of technical and financial services for new businesses and civic organizations.
After school and summer culturally-themed programs
Through our partnerships with the arts and culture Nonprofit Consortium members, public and private schools will offer students in grades 3-12th opportunities to learn and create around the humanities, specifically musical/dance composition, artwork, and historic artifacts. The program will educate our students on how to incorporate today's technology with the humanities.
Community forums around Caribbean and Afro-Caribbean culture
There will be four forums held throughout the year. The forums will educate the community on contemporary Caribbean Culture and how its shaped by waves of migration that have combined to form aunique blend of customs, cuisine, and traditions that have marked the socio-cultural development of the area. The Foundation's overall objective is to provide access to and educate the community on how unique collections and scholars can collaborate to produce a digital collection of Afro-Caribbean works of art (literature).
Life-long learning through our Afro-Caribbean museum
The museum will combine our local Caribbean artifacts with African artifacts collected from members in the community that have traveled through the Caribbean and African regions. Bringing these items together in downtown Christiansted, the museum will be a live learning classroom for the community to tour and learn the history of each artifact. The museum's role will be to embrace and support lifelong learning, social change, and intercultural dialogue, encouraging participation from new audiences.
We are rebuilding with resiliency in mind and our vision is to incentivize economic development and in turn create greater economic and social stability within our community!
FOOD SECURITY - POP FARM STANDS
St. Croix Foundation for Community Development, in partnership with the Coca-Cola Company, is helping St. Croix businesses rebuild from the 2017 storms through its Small Business Recovery and Revitalization pilot initiative. This initiative awards eco-friendly container stores/community hubs to small businesses/farms as a vehicle for bringing businesses back on-line following Hurricanes Irma and Maria and to assist our local communities if a disaster were to impact the territory again. St. Croix is an isolated island which imports 98% of its food, and in the aftermath of Hurricane Maria, the Foundation identified food security as one of our community's greatest needs. "Pop Farms" are steel containers that will be outfitted to store food and serve as community hubs if another disaster were to strike on island building capacity within St. Croix's local farm stands. These resilient Pop Farms will provide communities a place with power (through solar panels and/or generators), Wi-Fi and portable water.
LONG-TERM RESILIENCY: MOVING FORWARD
Having dedicated many years to building partnerships with both private, public, and nonprofit entities, St. Croix Foundation is poised to implement projects that will stimulate the local St. Croix economy, heal community by nurturing connections through arts and heritage, build capacity within the nonprofit sector through strategic grantmaking, and create small, sustainable community models that allow for true resiliency in the face of any disaster. At the Foundation we know that in order for our community to maximize the current flow of federal and philanthropic resources, we have to make it an intentional practice to begin with the end in mind, leveraging every dollar to go farther. That's why every project has multiple intersection points for multiple benefits. On behalf of the community we serve, St. Croix Foundation for Community Development extends our deepest appreciation to the Global Giving community for your support and engagement.
True recovery and sustainable rebuilding cannot happen overnight, but together we can build community-based models that can be replicated throughout the Virgin Islands and the world. We hope you'll stay with us on our journey!