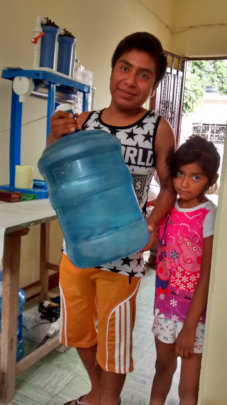 After the immediate basic needs were met and disaster response was in effect, ICF continued working with our grantees, local community foundations, and other funders in Mexico to identify opportunities to leverage funding and align our grantmaking with national-level reconstruction and rehabilitation strategies, prioritizing those that emphasize economic recovery, policy and advocacy work, and capacity building. Grants have included;
Techo Para Mi País, A.C. – To support rebuilding 758 homes through a community-driven process in Puebla, Morelos and Mexico City. Ongoing.
Fundación Hogares, I.A.P. – Implementation of the PETCON program to support the rebuilding and recovery of neighborhood businesses and mitigate economic impacts in Jojutla, Morelos. Ongoing.
Ruta Cívica, A.C. – To support the #CIUDADania19S project, which aims to effect policy change and transparency in the reconstruction effort through research, advocacy, and capacity building. Ongoing strategy; rebuilding projects can be glistered at: brigada.mx.
Fundación Punta de Mita, A.C. - For reconstruction of public spaces in all affected regions. Ongoing.
ICF is continuing to work with local and international partners to participate in higher level decision-making related to rebuilding efforts and development in Mexico, in order to identify and disseminate best practices and models across the country. Our goal is to promote the social reconstruction of communities through local community foundations and initiatives that promote the economic reactivation of the country by;
Developing capacities in affected communities for economic reactivation and sustainable development.
Informing and advocating on behalf of the communities so that they are engaged in decision-making about reconstruction policies and efforts that impact them.
Key partners in these efforts were:
Documental Ambulante, A.C./Levantemos Mexico Campaign - Ambulante is launching two requests for proposals (RFPs); an Open RFP (for leaders, community foundations and nonprofits in the affected areas), and an Invite-Only RFP (for capacity building or "fortalecedoras sociales"). ICF's grant to Levantemos will be sub-granted as part of both RFP processes, and ICF staff is participating in proposal selection process. We were part of the Technical Committee
After rigorously revising 134 applications, submitted to the Community Leadership (75) and the Emerging Social Actors (59) RFP, the results were:
Community Leadership will support grassroots and community organizations that are leaders in the effort to reconstruct communities at a local level. These organizations have experience in community engagement, in implementing projects or programs in the affected states, and have a focus on human rights.
Total amount that will be donated: $24,500,000 MXN
Number of projects that will receive a donation: 25
Duration of the projects: 24 months
Emerging Social Actors supports community initiatives and collectives which emerged as first responders in the aftermath of the earthquake. These are vibrant groups that emerged because of the emergency, have fostered engagement, built networks, commitment with the community, and have demonstrated leadership, innovation, and the potential to sustain a long-term project.
Total amount that will be donated: $5,100,000 MXN
Number of projects that will receive a donation: 20
Duration of the projects: 12 months
The projects began early June 2018.
United Nations Development Program, Mexico – To support the "economic reactivation" component of the UNDP Mexico's program, with the objective of promoting productivity and competitiveness for sustainable economic growth in a re-distributive, inclusive and supportive manner in communities affected by earthquakes and strengthen the foundation of local development through employment trainings, the "En Marcha con PNUD" methodology, and the development of value chains. ICF's grant will support roll-out of this program across all affected regions where UNDP has been providing emergency assistance.
Inter-American Foundation (IAF) - The Inter-American Foundation, Mott Foundation, Silicon Valley Community Foundation, El Paso Community Foundation and ICF pooled resources to launch a Request for Proposals (RFP) for over $550,000 to support long-term reconstruction and capacity building led by four Mexican community foundations in the affected states and from Mexican or U.S.-based civil society organizations capable of training Mexico's community foundations on issues related to long-term recovery and disaster preparedness.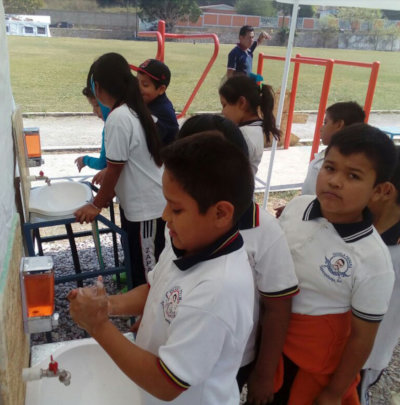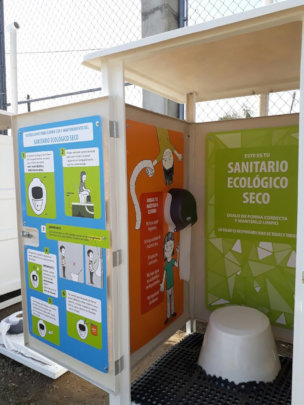 Links: