Our students have just returned from their mid-year break to start their classes again! They are motivated and excited to be back in class with their teachers and friends!
Our teachers are also excited to have their students back, and have plans for the second half of the year that will ensure our students are receiving the type of quality education they need to be successful adults and responsible, ethical citizens.
One of our recent volunteers recently told me how impressed she was with the quality of English instruction our first year elementary school students were receiving. It was obvious to her that these students would be fluent in English by the time they graduated, opening even more doors to opportunities previously impossible to to them.
We are proud of the education we provide our students; we're also proud of the other support we are able to provide. Things like high-quality nutrition, mental health support, clean, filtered water, a covered sports pitch available in any type of weather for exercise, medical care, scholarships, and citizenship workshops all combine as we work to support the development of the whole person that our students bring with them to EFTC.
As you know, all of this work and all of these services require a significant amount of time and resources. We could not be successful without the incredibly generous support of donors like you. I hope you will consider donating again to our project, and that you'll spread the word to your friends, colleagues, families, and other networks. And please, get in touch with me or one of the team to learn how you can visit the school in Guatemala!
P.S. Keep an eye out for our big International Youth Week fundraiser, and click on the link to watch a video about how we're creating safe spaces for our students so that they can avoid the pitfalls and dangers of child labor in Guatemala.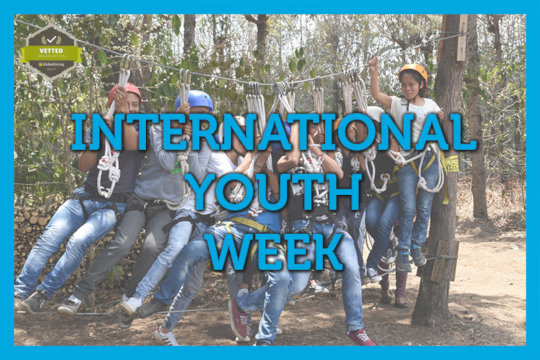 Links: