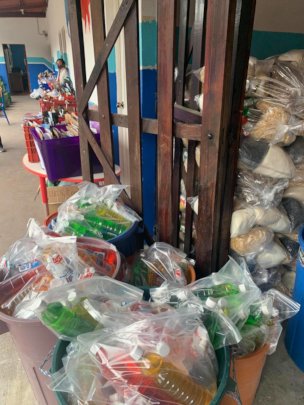 Greetings from Education for the Children and the School of Hope in Jocotenango, Guatemala! All of us hope you are safe and healthy, and that you're looking forward to a unique but special holiday season.
At the School of Hope in Guatemala, our team continues to work hard to support our students and their families during what are, needless to say, challenging circumstances. It is because of you and your generosity that the team has been able to continue delivering necessary food and cleaning supplies to the homes of our students. Because the vast majority of the economy in Guatemala is informal, most of our students' families have been unable to earn their livelihoods as they used to do as day laborers, street vendors, and other similar "informal" workers due to coronavirus restrictions. Like most of the rest of the world, Guatemalans have been working hard to figure out how to be successful, healthy, and safe while balancing their need to work and study. We are humbled and grateful that we have been able to be such a major force of support for our families as they do this - all thanks to your generosity.
We are also looking forward to graduation during the last full week of November. Our graduating 9th grade ("tercer básico) students have overcome major obstacles simply to make it to this point in their education; when we then consider the obstacles they have vanquished just during this past year, we couldn't be prouder of them! They have put in a decade's worth of hard work at the School of Hope, and didn't let a global pandemic, major economic downturn, or distance learning from home (often with weak, spotty, or non-existant Internet access) keep them from being successful. I hope you'll make sure to check out EFTC's social media posts over the next couple of weeks as we celebrate these inspiring and hardworking students!
Finally, let me update you on the school building itself. We've been able to open the school back up to staff and teachers, just at lower numbers than is typical for us. This means we have staff and teachers coming into the school on rotating schedules. They're meeting with small numbers of students, having important meetings to plan the 2021 school year (no easy task with the uncertainty regarding the pandemic!), and ensuring the building itself is cleaned and cared for. We're currently putting together a major campaign to raise the funds to replace the roof of the building - a much-needed repair job that I hope you'll consider supporting when the time comes.
All of us at EFTC and the School of Hope want to thank you for your continued support and generosity. The work the team at the School does has been nothing short of miraculous this year, and despite the unique challenges we're currently facing, we're all optimistic and excited for the future of the School and our students!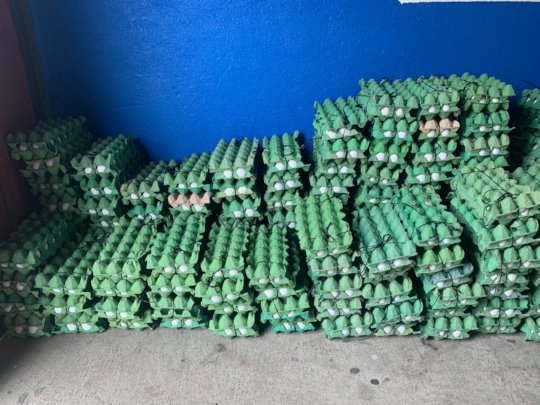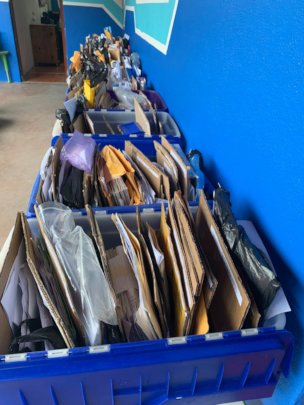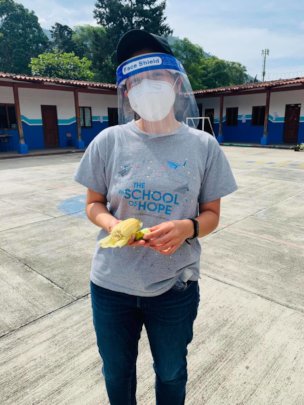 Links: