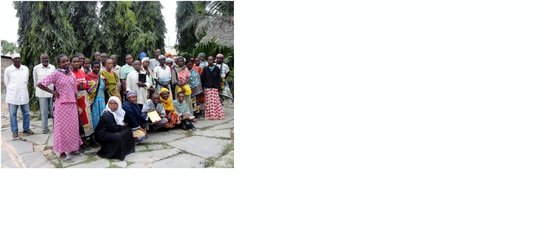 In July 2012 SCR ran a two-day workshop for 30 people on stigma. The event was organised by three members of the Afya HIV Support Group. They achieved a mixed group of participants, made up of 25 people who have not overcome stigma while 5 of them have (to the extent that they are able to share their HIV status without fear with their family members, friends and they can publicly share their status and experiences). Similarly, 22 participants were from support groups and 8 participants have not joined any support group.
The Objective of the workshop was to help people living with HIV virus reduce both internal and external stigma so as to enable them live positively. A large part of the workshop was enabling people to share their stories and experiences to inspire and learn from each other. The experiences were very touching.This sharing changed the perception of many on what they are going through either at home or outside home. This experience of sharing empowered participants in the fight against stigma, denial and discrimination. One woman told of how she had lost three children either in pregnancy or soon after they were born (due to complications associated with AIDS), but after telling her family and accessing the necessary support from the local hospital, she was able to have twins, both of whom are HIV-.
The stories affirmed the suffering caused by not overcoming stigma, the importance of sharing experiences in helping others to deal with stigma, and the recognition that coming out as positive can be a long process which needs careful management.
Participants made the following recommendations:
Once a person is aware that is living with HIV virus he/she should accept that and be positive that the virus is not going to cause death immediately. They should seek medical help and join a support group.
People living with the HIV virus should learn to disclose their HIV status to their close relatives and friends so that they can understand them and give them the necessary support whenever possible.
Anyone living with the virus should try to keep him/herself busy .When idle they think a lot about their HIV positive status and get stressed in the process. They can run small businesses, attend religious meetings, visit and assist those in hospital and bed ridden.
People living with HIV virus should go public and share their experiences so that those who are HIV positive can be empowered to overcome stigma and those who are HIV negative can accept and support those who are HIV positive.
The training was judged a great success by the participants, who requested more such training events, on different topics.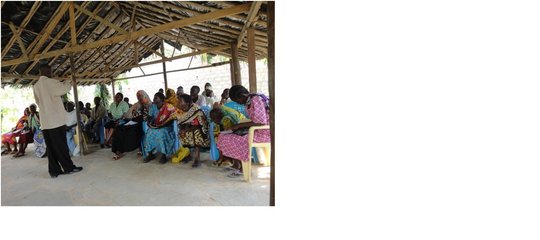 At their last meeting, the HIV/AIDS facilitators identified stigma as being a major issue in the communities where they work. Despite all the efforts to raise awareness, and despite the progress made in the treatment of AIDS, people living with AIDS continue to face discrimination and disadvantage because of the negative perceptions and behaviours of their families and communities.
With a recent donation to the project, two workshops will be run in June 2012 to address this issue, reaching 30 people and led by six out of the seven facilitators. The workshops will be supported by our local partner, Support for Community Response, with follow up activities planned to ensure key messages are translated into practice.
Although on a small scale, the ongoing efforts of the facilitators show a real determination to address the issues associated with living with AIDS and a deep commitment to improve the lives of those people affected.
In January 2012 a further meeting was held with some of the trained facilitators, who reported on what they had been able to achieve. All were able to tell how they had introduced the Living Well ideas to their own groups, how enthusiastic those people were, and how putting these ideas into practice had helped them deal with challenges such as adherence to medication and reducing stigma.
Most of the facilitators were able to report that not only had they been able to inform and guide members of their own HIV+ support groups, but they had been able to reach out to other groups as well. Up to 10 more groups had been reached in this way, with a membership of up to 300 people, which is great! Challenges remain though- stigma is still a big issue, some local religious leaders are preaching against the taking of ARV drugs, and the continuing poverty works against many of the attempts being made by people living with HIV and AIDS to improve their lives. There are also many more groups yet to be reached.
The meeting concluded with two firm intentions: to visit religious leaders and inform them of the implications of their actions, and to begin running further public awareness events to educate people further on HIV and AIDS- although the disease has been around a long time and ARVs have helped the disease to be more manageable, there is still a low level of awareness amongst the general public.
WARNING: Javascript is currently disabled or is not available in your browser. GlobalGiving makes extensive use of Javascript and will not function properly with Javascript disabled.
Please enable Javascript
and refresh this page.