Thank you again to everyone who has donated to this project- we are now seeing this stage as complete. We have been able to use your donations to train and support Living Well facilitators in the Coastal Region of Kenya, improving the quality of life of people living with HIV and AIDS. We also ran a stigma workshop which has had a major effect on changing people's attitudes towards people living with HIV and AIDS.

Recently Living Well trainers from Kenya attended a meeting in Mbale, Uganda to share experiences with Ugandan colleagues, to look at the context of the communities they are working in and to explore how they can best combine local activities with cross-country support and learning. These ideas will now be developed into a larger funding proposal, building on the impact made by projects such as the one you supported.

Thank you again for your help- and watch out for other opportunities to support ICA's work in Africa through Globalgiving!
While the facilitators have continued their work with the support groups over the last few months, there have been two developments:
1. We piloted a scheme with Globalgiving to gather stories from the people who had attended the Stigma Reduction workshop by sending texts to a mobile phone portal on the internet. This worked to some extent, and we will continue to explore ways in which the impact of our work can be assessed. Reports we were getting back confirmed that the training had given people living with HIV/AIDS sufficient confidence to talk to their families, friends and neighbours about their condition, and to challenge some of the misconceptions that people have of them.
2. We have renewed contact with Africare, the Ugandan non-Government organisation which was part of the original Living Well project in Kenya and Uganda, and a workshop will be taking place at the end of February 2013 in which key partners from both Uganda and Kenya will be meeting to discuss community needs and to design a joint project which will link the various individuals and communities that have been reached by Living Well and expand the reach of the project to new groups. The intent is to take the project to the next stage- bringing in other components to better suit the needs of the people and support them to improve their lives.
The facilitators you have helped us train will be playing a key part in this programme, enabling us to reach more people and to ensure that the programme is meeting their needs.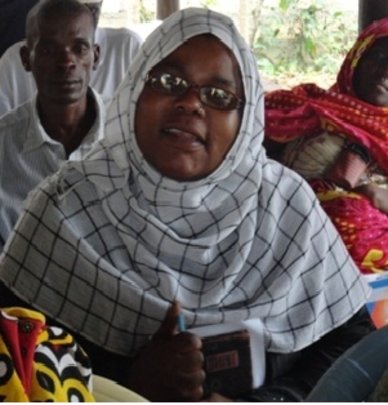 Since the anti-stigma workshop in July, participants have been reporting on their increased confidence, their greater readiness to know and inform people of their status and their ability to stand up to and change some of the negative attitudes and behaviour they experience from family and friends.
One man reported on how his wife, when she learnt of his HIV+ status, also decided to go for testing and was found to be positive as well. Her mother, though, rebuked and criticised the couple until they were able to help her see the importance of knowing their status and of receiving the right treatment. Without it, they would not have lived as long as they have.
Such stories are common amongst the people living with HIV/AIDS and this project will continue to raise awareness and provide support to people both infected and affected by the disease. Often providing an opportunity for people to come together to share their stories and to learn from each other is enough to make a difference. Your ongoing support is vital in helping us to do this.
WARNING: Javascript is currently disabled or is not available in your browser. GlobalGiving makes extensive use of Javascript and will not function properly with Javascript disabled.
Please enable Javascript
and refresh this page.