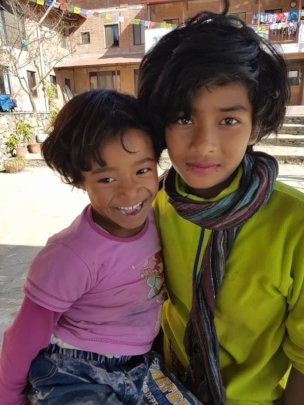 First of all, thanks to all of our Global Giving donors who were so generous during the holiday season! The happy story you're about to hear came about because of you... we couldn't do what we do without you.
After the earthquake, many people from Ramechamp, one of the areas most damaged by the earthquake, relocated near Ama Ghar in the green valleys around Godavari. We encourage our children and staff to be friends with our neighbors, and as a result, one of those new neighbors told us about a small orphan girl from her village who she feared was at risk.
This little girl, who we soon learned was named Sabitra, had lost both her parents in the earthquake and was being cared for by an elderly grandmother, who was struggling to care for herself and her tiny grand daughter. The grandmother told the villagers that she wanted to find a place for her granddaughter to be safe so that she could die in peace.
Working through social welfare channels, we were able to bring Sabitra home to Ama Ghar, where she was greeted with hugs and love from our staff and her new brothers and sisters. They tease her because she looks so much like Sangita, her beautiful teenage Ama Ghar sister - they even have similar mannerisms!
Sabitra is a very sweet, quiet little girl. She's beginning to feel at home and she's interacting much more enthusiastically at home and at school. Thank you for helping us to give her a childhood and a future.
Links: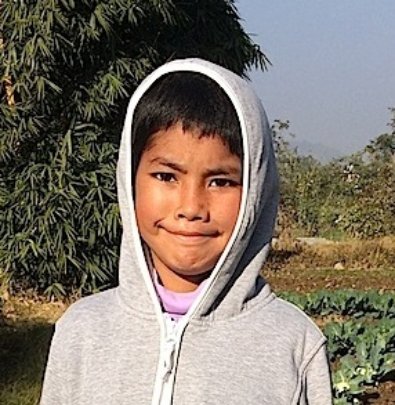 Alisha and her little sister Nirjala came to us as a result of the 2015 earthquakes, when they were age 8 (Alisha) and 7 (Nirjala). As we got to know Alisha better, we were puzzled by the fact that this obviously intelligent little girl was not speaking well - even the other children couldn't really understand what she was saying - but her younger sister was speaking quite clearly.
All of our children have some degree of post traumatic stress disorder when they come to Ama Ghar because of the difficult circumstances of their early lives, so we make sure they get compassionate counseling and therapy soon after arrival. Because Alisha was having trouble with speech, we sent her to a speech therapist. She made it clear she really didn't enjoy that - and it wasn't successful. What to do? We were puzzled.
Then we sent her for her first medical checkup with our wonderful pediatrician, Dr. Neelam Adhikari, who is very well respected in Nepal. Dr. Neelam gives each of the children medical exams on a regular basis, and when she examined Alisha she realized that Alisha had a punctured eardrum! So that solved the mystery - she wasn't speaking well because she couldn't hear clearly.
Alisha was taken to a specialist, who was able to repair her eardrum, and her speech is continuously improving - almost on a daily basis. She's still an imaginative little girl who spends a lot of time in her own world - but with the help of Dr. Adhikari and your generosity, she will be able to function normally in school and participate in all the activities that her brothers and sisters enjoy. She has an amazing amount of energy - and now she's always smiling because she can make herself understood... although she still enjoys making funny faces, too.
One of the things that sets Ama Ghar apart from other homes is that we give our children this level of quality medical and mental health care - and we coudn't do it without you. Thanks, as always, for your generous heart.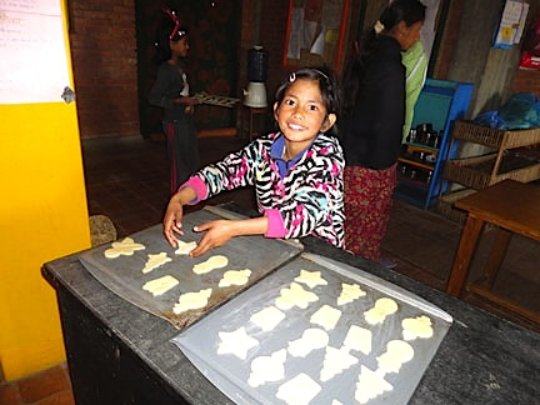 Links: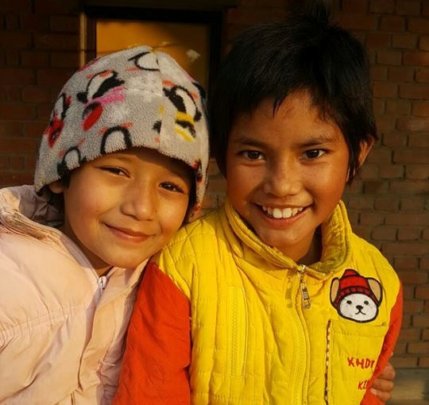 Since we brought 15 new children to Ama Ghar for sanctuary after the 2015 earthquake, we were only able to add one family member in 2016, our brilliant little nine-year-old Pooja. Pooja has been at Ama Ghar since November of 2016, and we can only say that we feel that she's really come home... she's added a whole new dimension to our family
Pooja was rescued from the streets of Kathmandu by the Sisters of Charity, who referred her to us. She is a very bright child who has adjusted well and is getting good marks at school, but most importantly, Pooja has become a leader of our little "gang" of 8-10 year old girls, making the group even more dynamic with her playfulness and goofy sense of humor.
In addition, she recently showed her leadership skills when the younger children decided to create a dance performance in honor of a visit to Ama Ghar by a group of college students from the US. Pooja quickly took over - helping to organize the other children and write the story behind the dance. She especially delighted in pulling the bag of donated dresses and costumes out of the closet and helping everyone to find the one that best suited the character they played in the performance!
Hundreds of children like Pooja, who have so much energy, sweetness and potential, are lost every day to trafficking, abuse and malnutrition on the streets or in the remote villages of Nepal. Thanks to you and your support, we are able to rescue as many of them as possible and give them a childhood, an education and hope for a productive and happy future.
For this, Pooja thanks you and we thank you - we couldn't do what we do without you.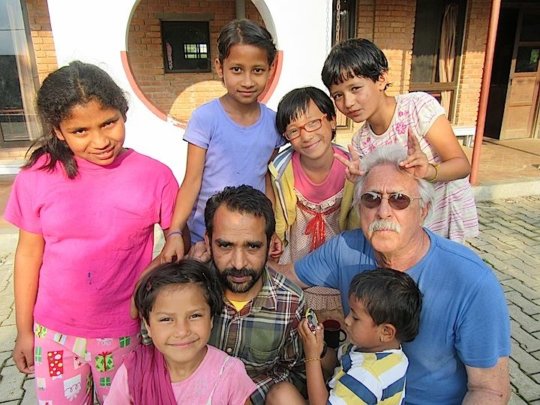 Links:
WARNING: Javascript is currently disabled or is not available in your browser. GlobalGiving makes extensive use of Javascript and will not function properly with Javascript disabled.
Please enable Javascript
and refresh this page.