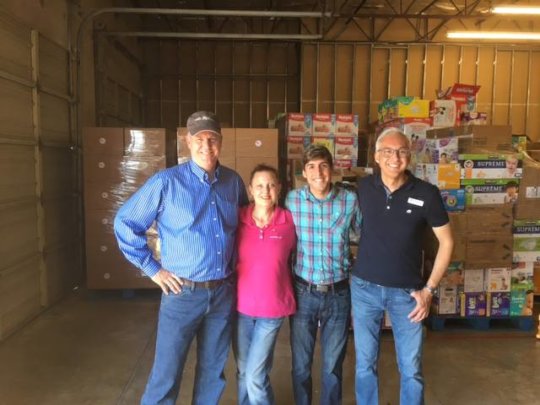 "If there's no way to get the diapers there, I'll fly 'em", demanded Ryan the day after Hurricane Harvey had struck. While the deluge had rendered roads inaccessible to the Corpus Christi and Rockport area, the helping, determined spirit of Texans proved inextinguishable. A pilot with his own small plane, Ryan flew emergency diaper packs to help unreachable individuals who had lost everything—their homes, food, and a semblance of normalcy. Ryan's story emerges as only one story that kickstarted the Texas Diaper Bank's disaster relief efforts to distribute diapers, incontinence supplies, healthcare products, and other emergency items for Hurricane Harvey victims.
In the chaos of a natural disaster, many evacuees lack the time or space to bring many items, especially diapers, wipes, and other healthcare products. The Texas Diaper Bank fills this ignored gap by providing these healthcare products. Without these products, individuals may develop diaper rash, which may require medical treatment. In a disaster, treatment may not be an option, which can lead to fatal complications. Similar to how federal funds do not pay for diapers, no international disaster relief for diapers exists.
The outpouring of the generosity of individuals helping those affected by Hurricane Harvey has been tremendous, not only domestically, but also internationally. Since Hurricane Harvey hit 3 months ago, the Texas Diaper Bank has shipped over 3.2 million diapers to over 45 designated churches and distribution sites along the Coastal Bend, including Beaumont, Corpus Christi, and Houston—reaching approximately 5,150 individuals.
Yet, the work does not stop here. Entering the recovery phase in its Disaster Relief program, the Texas Diaper Bank continues to foster relationships in these affected areas. Texas Diaper Bank will continue to cooperate with these agencies to gauge need and distribute emergency diapers, wipes, and other hygiene items.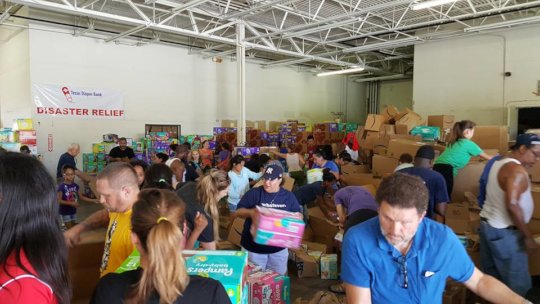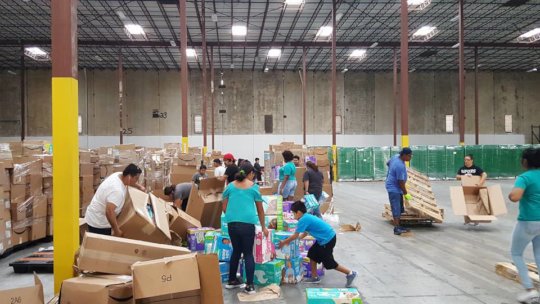 Links: