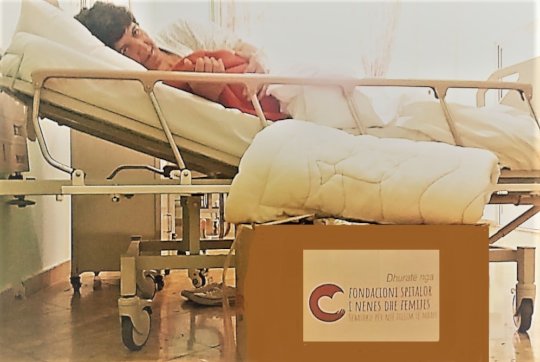 A heart felt thanks to all of you who so generously chose to support our work and more specifically our innovative project "Online Perinatal Classes for Women In Albania. We are grateful to share with you the direct impact that your contributions have made.
Campaign Overview
Our campaign in Global Giving raised $8025 over the 3 month period from the $10.000 goal. The main goal of the campaign was to support the Mother and Child Hospital Foundation to create a digital free access video library to enable the education and empowerment of mothers through offering free of charge, prenatal and postnatal classes. In addition to supporting the creation of a digital perinatal video library, as stated during the campaign part of the funds raised would go to support the perinatal education of women within the two main maternity hospitals in Tirana.
Achieved During the Reporting Period:
Because of your generosity during these three months we have been able to:
Create our Youtube Channel with the first ever made Perinatal Care videos in the Albanian language. We have recorded a total of 10 videos out of which six are launched on our channel and another 4 are in the editing phase. A total of 15 videos will be recorded on perinatal education and care to be distributed to mothers in Albania and other Albanian speaking regions. Please feel free to stop by and subscribe to our Youtube Channel at https://www.youtube.com/channel/UC1UjyxLXV_b6zo3J74QBCYA/featured
Reached over 20.000 women age 19 -39 years of age through our targeted awareness-raising campaign.
Our released videos have on average impacted 300-800 since their release, calculated by the number of views by women located in Albania and Kosovo.
We have provided practical instructions on breastfeeding to some 105 mothers hospitalize at the two maternity hospitals in Tirana.
We have provided instruction on post labor and delivery to 50 new moms through our perinatal classes offered for free by the foundation in one of the public maternity hospitals in Tirana.
We have distributed 7 baby boxes with baby clothing to vulnerable women in Queen Geraldine Maternity Hospital.
Meet one of the women you have helped:
A.C. -39 years of age, found herself completely alone the afternoon of April 9th 2019, as she gave birth to her third child. Without much family support and in extreme financial difficult her husband had stayed behind to save the $1.5 bus trip and also care for their two other children. The family of five lived only on food packages distributed irregularly by the local administrative office of their village and sporadic income secured by her husband doing odd jobs. When our staff met her she was holding her baby wrapped in a torn and old receiving blanket, silently bearing the burden of loneliness. The gift of time and a baby "Box of Joy" filled with newborn essentials brought a bit of joy in this woman's life! Thank you for standing with us together, we believe, we can give these courageous mothers and their babies a truly Happy Beginning!
Consider following us on:
Facebook @ https://www.facebook.com/FondacioniSpitalor
Instagram @fondacioni_spitalor
Subscribe @ https://www.youtube.com/channel/UC1UjyxLXV_b6zo3J74QBCYA/featured
Grateful for your support!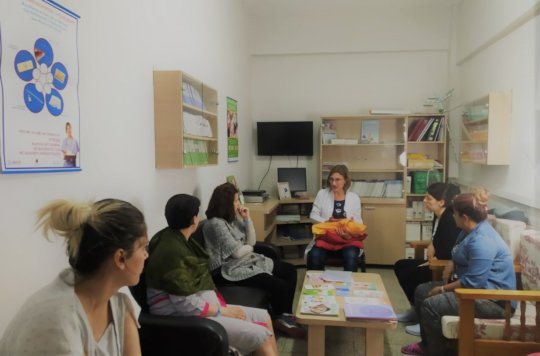 Links: